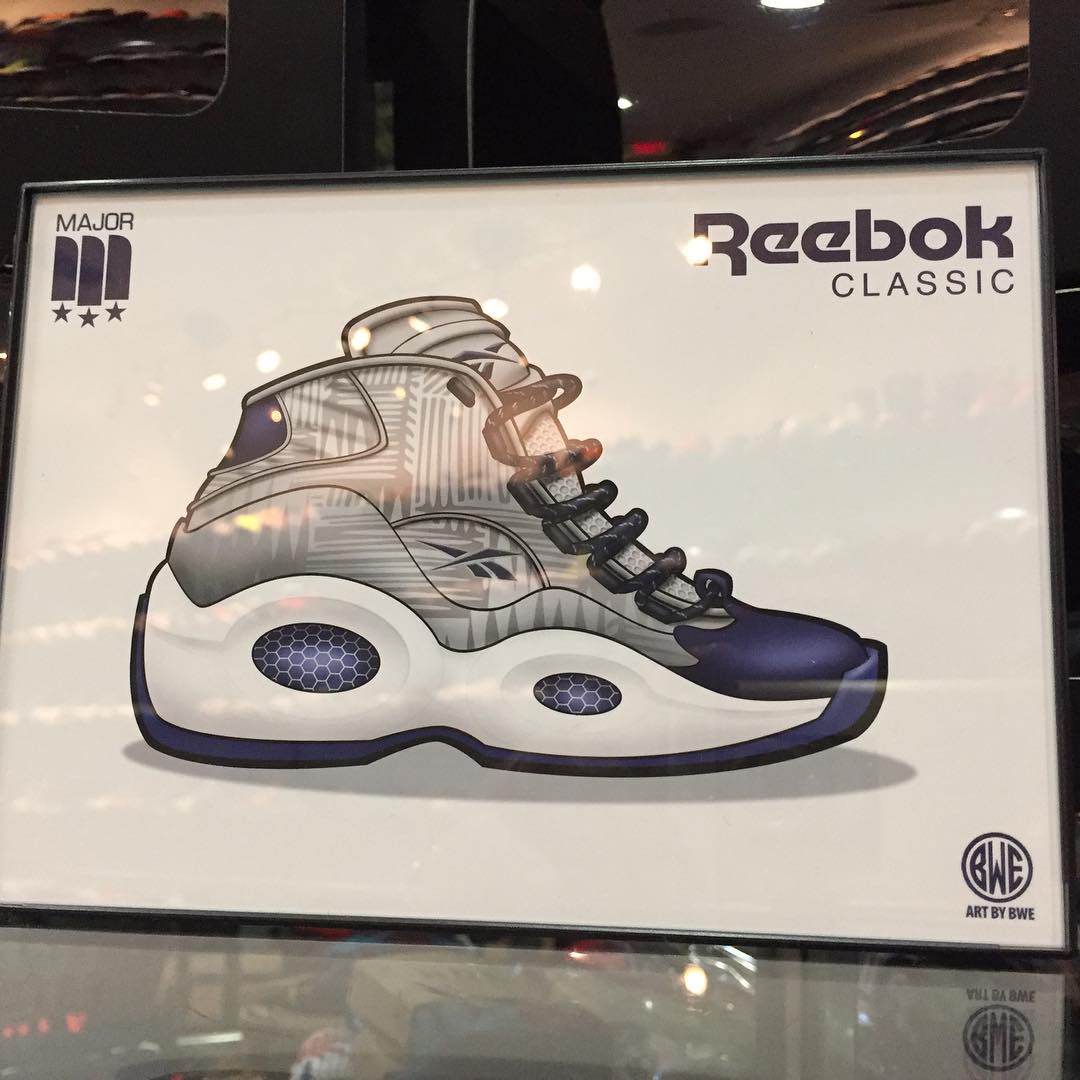 by Brandon Richard
Before Allen Iverson became a style icon in the NBA, his Georgetown Hoyas were changing the game at the college level. Prior to the 1994-95 season, coach John Thompson had Nike add African-rooted kente cloth print to the trim of the Hoyas' uniforms. At the time, Georgetown was largely perceived as black America's favorite college basketball team, and the print was an indirect reflection of that. The print was removed when Iverson went to the NBA in 1996, but returned in 2013.
As Iverson's Reebok Question celebrates its 20th Anniversary, it appears that DC-based boutique Major will be paying tribute to Iverson and the mid-90s Hoyas' famous uniforms. This piece for Major founder Duk-ki Yu by BWE hints at an upcoming "Kente Cloth" Question collaboration, the print added to the upper of a shoe similar to the 2013 release.
While not an outright confirmation, Duk-ki's caption for the artwork reads, "March 2016 is right around the corner." March Madness, maybe? Keep it locked for updates.