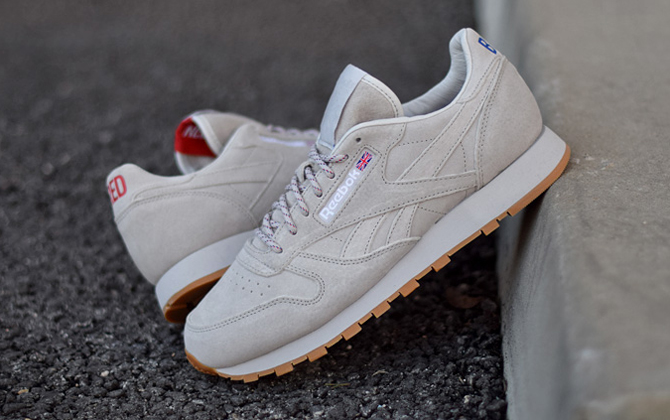 by Brendan Dunne
The next Kendrick Lamar x Reebok Classic collaboration will pick up on the theme of the last one, right down to the gang affiliations.
The sneaker wears a creme suede upper, gum soles and blue/red accents that reference the Bloods and Crips, a frequent topic in Lamar's music. The shoes aim at unity, with the insides of the tongue tags reading "Neutral" in what feels like a request for these factions to come together for the better.
According to Sneakers.fr, this Reebok Classic Leather design by Kendrick Lamar will release on Jan. 16, although there's been no official word from Reebok on that yet.