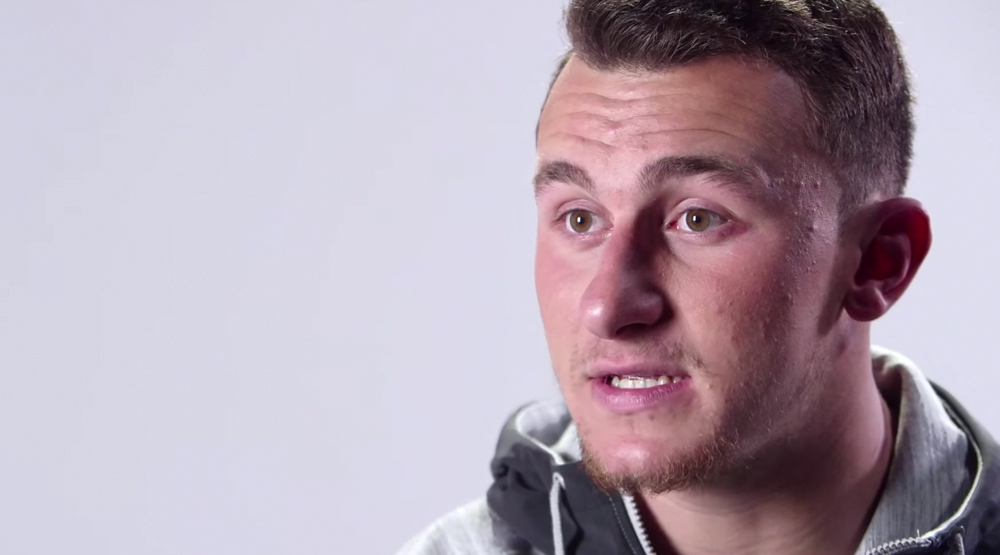 by Brendan Dunne
Johnny Manziel's Nike deal is in jeopardy, according to TMZ.
The recent behavior of the NFL quarterback and 2012 Heisman Trophy winner, including a fight with his girlfriend and lying to the Cleveland Browns about partying, apparently has the sportswear company considering dropping him from its roster of endorsers.
"We are worried about him and hope things will turn around in the right direction," TMZ's source at Nike says. "But we are on the fence if [our relationship] will continue."
Manziel signed a multi-year deal with Nike in March, 2014.
Manziel was dropped by LeBron James' marketing agency, LRMR, last week.