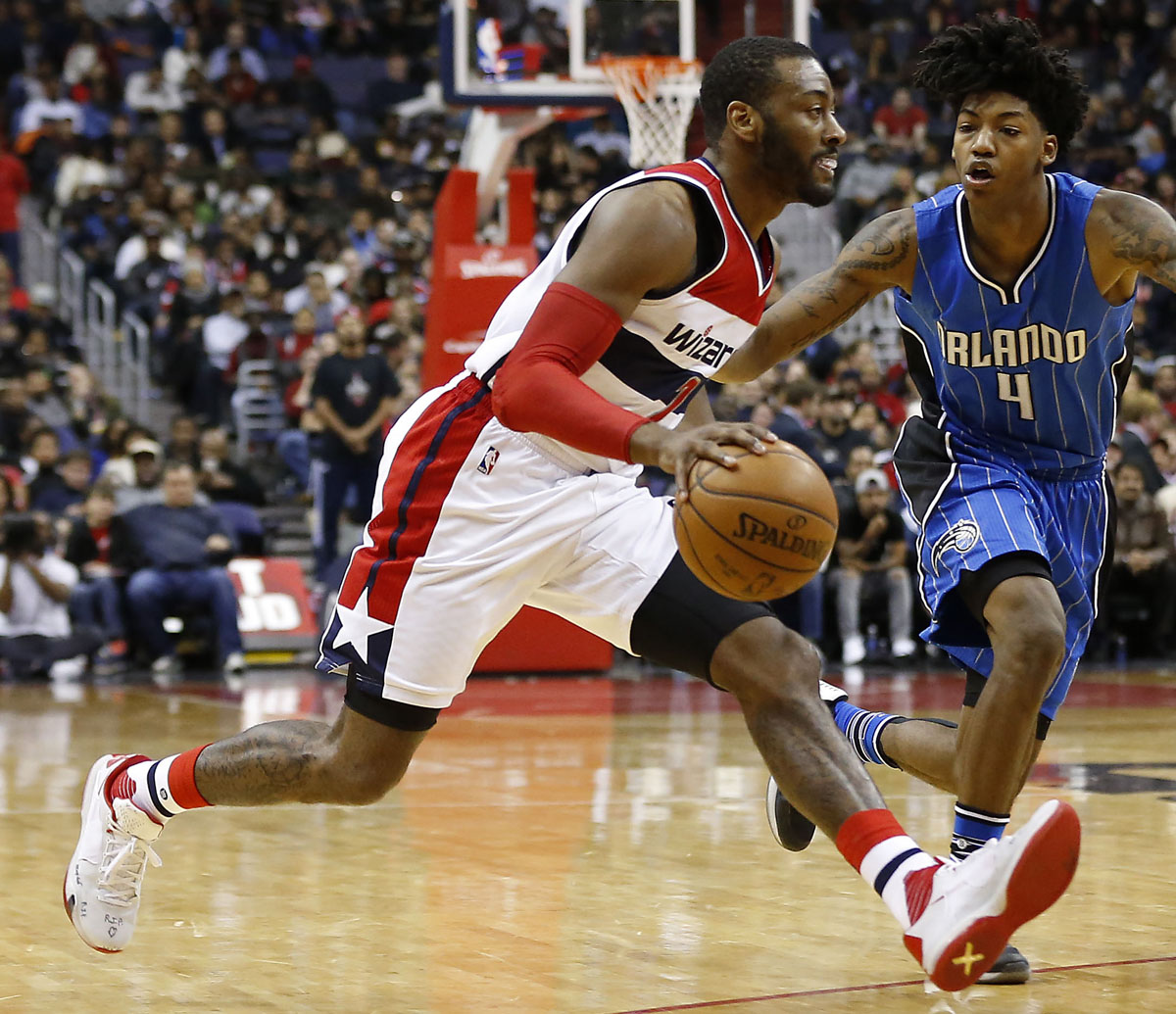 by Brandon Richard
As sneakerheads continue to weigh-in on the adidas vs. Nike debate, a former adidas athlete is raising some questions about his allegiance with his on-court footwear.
Last November, it was reported that John Wall's contract with adidas had expired prior to the season and was not renewed, technically making him a sneaker free agent. However, Wall and adidas came to an agreement that he'd continue to play in adidas for the remainder of the season. He obliged by mostly sticking with his tonal red J Wall 2 signature model, a design that limits the sneaker's branding visibility.
In a piece on the negotiations by Nice Kicks' Nick DePaula, he states that Wall walked away from an adidas extension that would have reportedly paid him somewhere between his old $5 million figure and the $10 million figure he and his team desired. As most would assume, James Harden's apparent $200 million dollar deal with adidas also played a part in Wall's asking price. The two mutually declined and Wall will be free to sign an unrestricted sneaker deal with a brand of his choosing this summer.
Despite the current on-court agreement between Wall and adidas, the All-Star point guard has been spending all of his time off the court wearing Nike and Jordan Brand. Now, his dealings with the rival brand are moving to the hardwood. In recent games, including last night's matchup with the Orlando Magic, Wall has been playing in the Nike Kobe 10. In a statement given to the Washington Post, Wall said that the switch to Nike wasn't for fashion reasons, but because he wanted to better accommodate a sprain he's dealing with in his left foot. With a closer look, you'll notice that the Swoosh logos on the side panels have been taped over to somewhat uphold the agreement he made with adidas.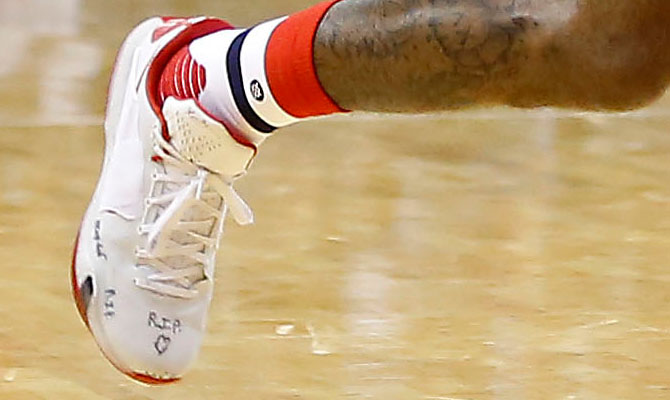 The end game for Wall here is unknown, but he will have options. In declining good money and the continuation of a signature line, Wall is betting on himself as an endorser, which may or may not pay off when it's all said and done.