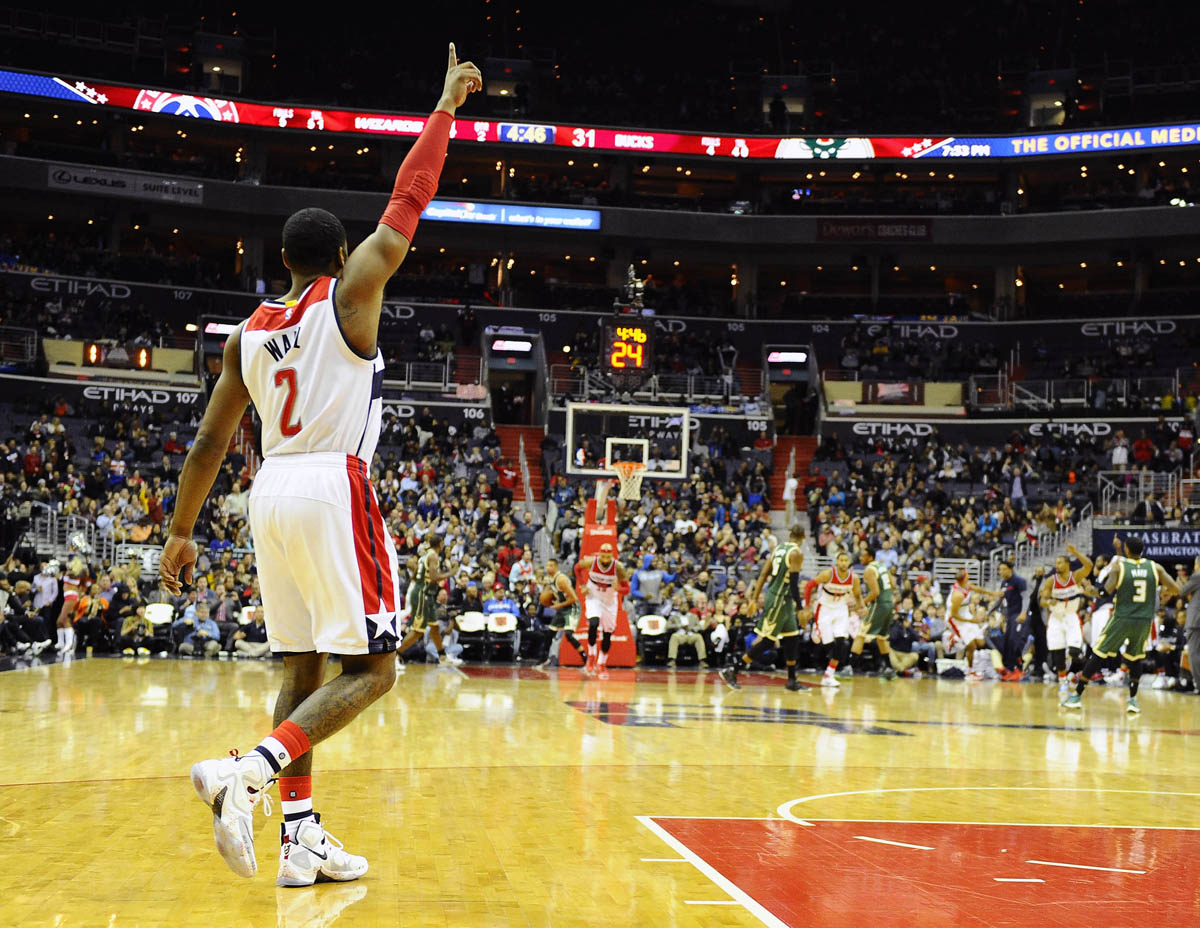 by Brandon Richard
Though his next destination is unknown, it's clear that John Wall isn't planning on returning to adidas Basketball. After his contract with the brand expired last fall, he agreed to play out the rest of this season wearing adidas sneakers, but has recently changed course. Citing foot injury issues, Wall started playing in sneakers from Kobe Bryant's signature Nike line last month. Initially, he taped over the Swoosh logo to seemingly uphold his agreement with adidas, but then began playing without it.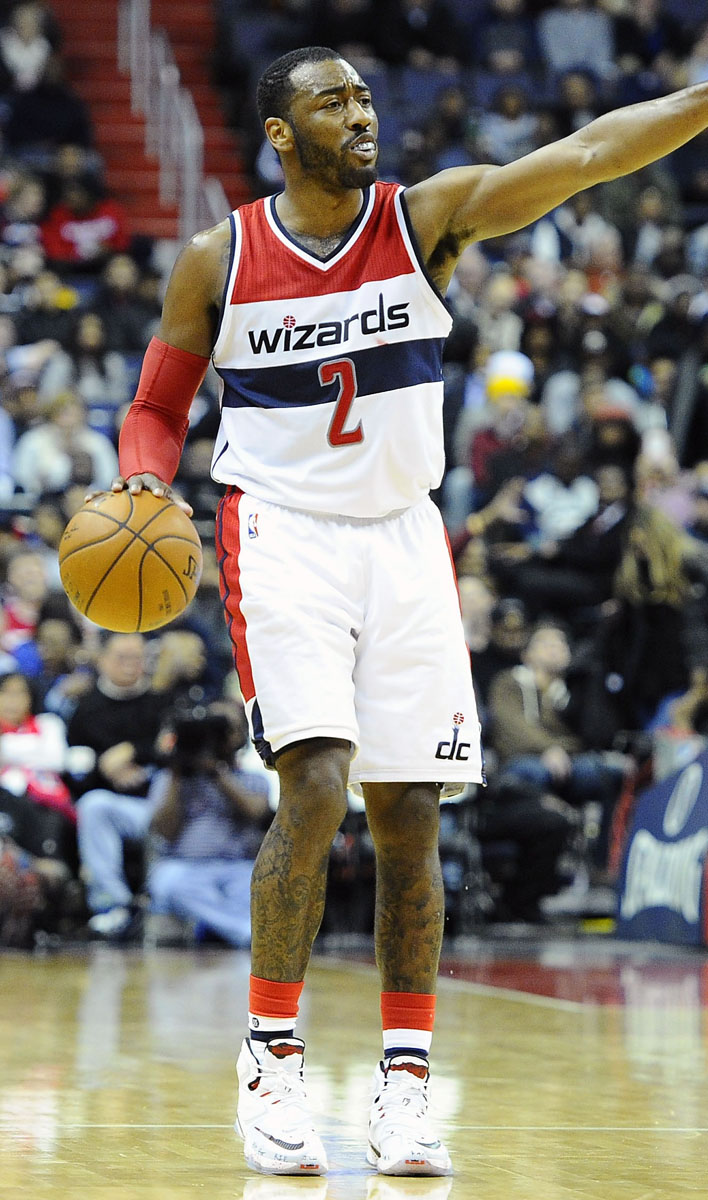 Meanwhile, Wall made another professional change in his life by firing his agent Dan Fegan earlier this week. In an interesting development, he's expected to name LeBron James' agent and friend Rich Paul as his replacement. Paul is known for keeping his clients close to Nike — as of now, only Ben McLemore is the only non-Nike athlete on Paul's Klutch roster, and his adidas contract was signed before making Paul his agent. So the likely, but unconfirmed, resolution here is that Wall next signs with Nike.
Adding fuel to the fire, Wall played his first game after firing Fegan in the "Horror Flick" Nike LeBron 13 Wednesday night — his first time wearing LeBron sneakers this season. This may be a sign that Wall isn't only joining Nike, but may be under the Team LeBron umbrella with players like Tristan Thompson and Eric Bledsoe. But again, an official move has not been confirmed.
After turning down a pay increase and extension of his signature line from adidas last year, ending up as another team player, even for LeBron's line, would feel like a bit of a drop-off for Wall. He's never been a factor at retail, partially because his sneaker companies have failed him on the design side of things, but no athlete ever enjoys being phased out of signature territory. However, Rich Paul has shown the ability to get all sorts of unlikely deals for his clients, so it'll be interesting to see where Wall ends up.