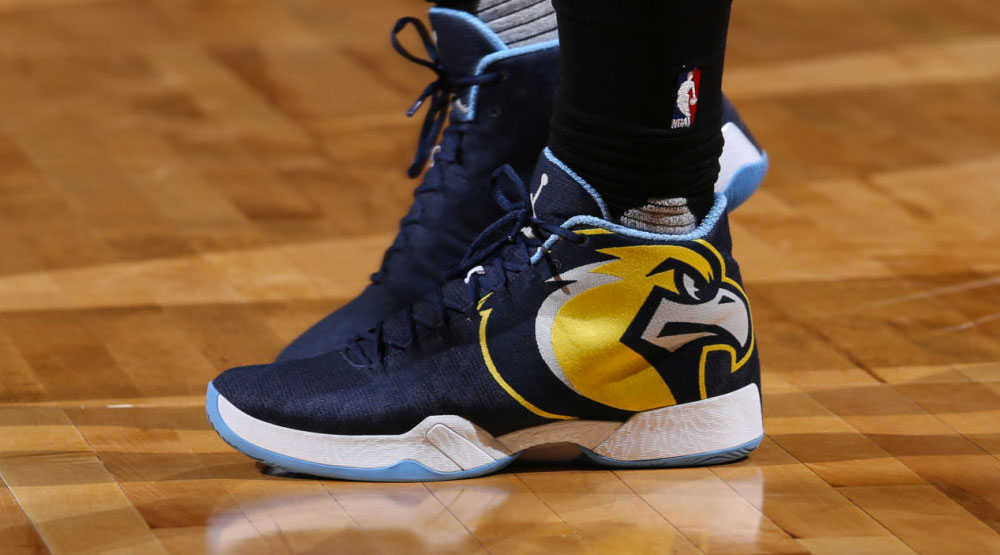 by Brandon Richard
Before he became an All-Star shooting guard for the Chicago Bulls, Jimmy Butler was a Big East standout at Marquette University. And though March Madness is still a few months away, Butler thought a return trip to Milwaukee was a good time to pay homage to his alma mater Tuesday night.
When he took the court against the Bucks, there was something noticeably different about Butler's game attire — his sneakers, specifically. Setting aside his usual Bulls pairs, he played in the exclusive Marquette Air Jordan XX9, unveiled by the team last summer.
When asked why he switched up his sneakers, Butler told the Milwaukee Journal, "I loved playing for Marquette in this building, so I was like, 'Why not?' They're a Jordan Brand school, I'm with Team Jordan and I was like, 'You know what? I'm going to put them on for Marquette tonight.'
Representing the Golden Eagles, Butler scored a game-high 30 points for the Bulls.