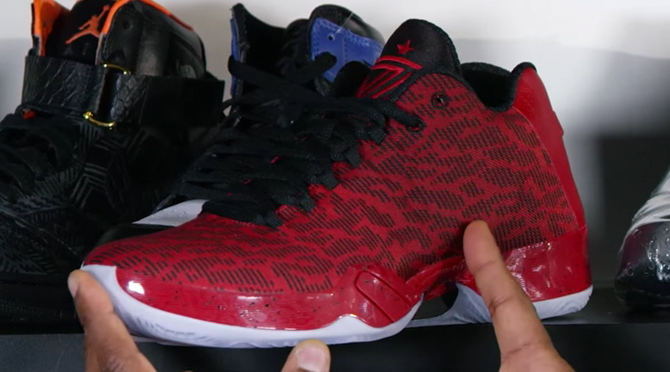 by Brendan Dunne
Russell Westbrook is the player most associated with the Air Jordan XX9, but the Chicago Bulls' Jimmy Butler has been making noise in the shoe as well, playing in a handful of player exclusives this season.
The first look at his latest comes not from on-court shots but from on the shelf in the new Sneaker Shopping episode from Complex. In it, Chicago native Don C points at the shoe, an Air Jordan 29 Low dominated by red and featuring Butler's logo on the tongue, and promises to wear it in the streets.
Skip to the 5:50 mark in the video below to hear Don C talk about the shoes and wait with us to see if Jordan Brand gives them an official unveil.