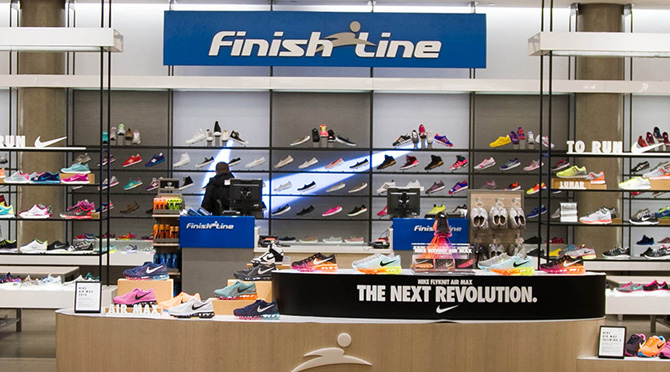 by Brendan Dunne
Big box sneaker retailer Finish Line will close up to 25 percent of its stores and replace its CEO after some financial woes.
The Indy Star reports that the retailer made an announcement today on the coming closures.
Recent supply chain issues contributed to losses for the company to the tune of $21.8 million for its fiscal third quarter ending in November, 2015. These issues meant that Finish Line couldn't get product to stores, with shipments in the quarter falling over 25 percent compared to the year prior. Finish Line says it lost $32 million in sales because of inventory problems.
Underperforming doors will close in the coming years, with around 40 closures planned for this year, 40 more for next year, and up to 40 more for 2018 and 2019.