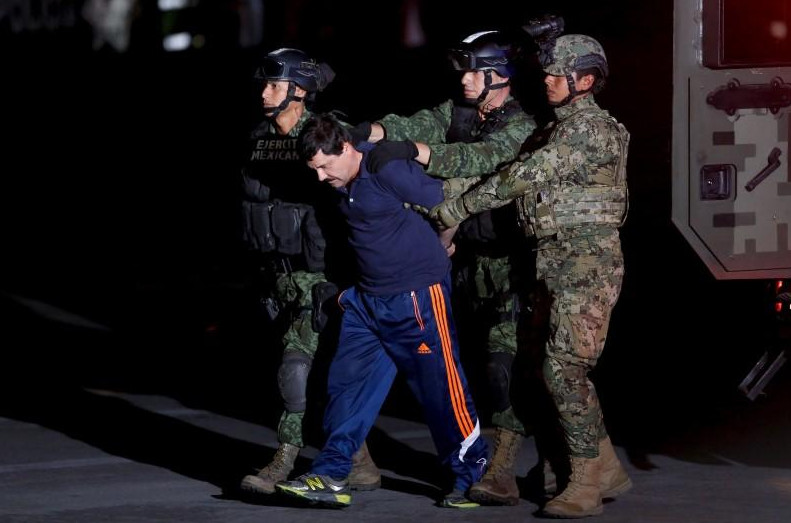 by Brendan Dunne
Certain shoes are forever connected to illicit characters: the Nike Cortez was known as a drug dealer shoe, the Gucci Tennis '84 required a tough rep and a study found that the Reebok Classic Leather was the most popular sneaker worn for home invasions in the UK. Joining those ranks this weekend was were the above New Balances, worn by drug kingpin Joaquín "El Chapo" Guzmán during his capture.
In a move that may have offended brand loyalists, El Chapo paired the sneakers with adidas track pants.
While his choice of New Balances may not suggest it, El Chapo is actually something of a sneakerhead. This documentary from Fusion reports that he owns over 70 pairs of sneakers and that his favorite brands are Nike and adidas.