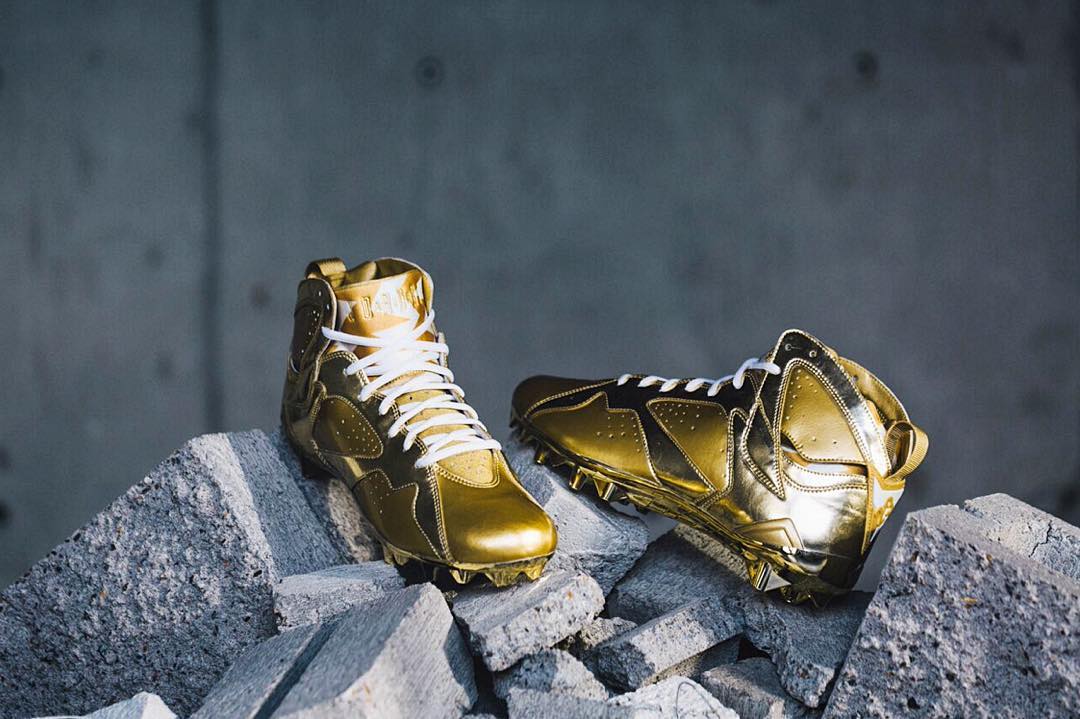 by Brandon Richard
Today marks the end of Charles Woodson's 18-year NFL career. Fittingly, he'll wrap things up with his ninth appearance in the Pro Bowl.
Paying homage to their long-time brand member, Jordan Brand is gifting Woodson with a pair of all-gold Air Jordan 7 cleats for the game. The metallic style matches this year's system of dress for the Pro Bowl and is an appropriate celebration of the Future Hall of Famer's tenure.
The Pro Bowl kicks off tonight at 7:00 p.m. EST.