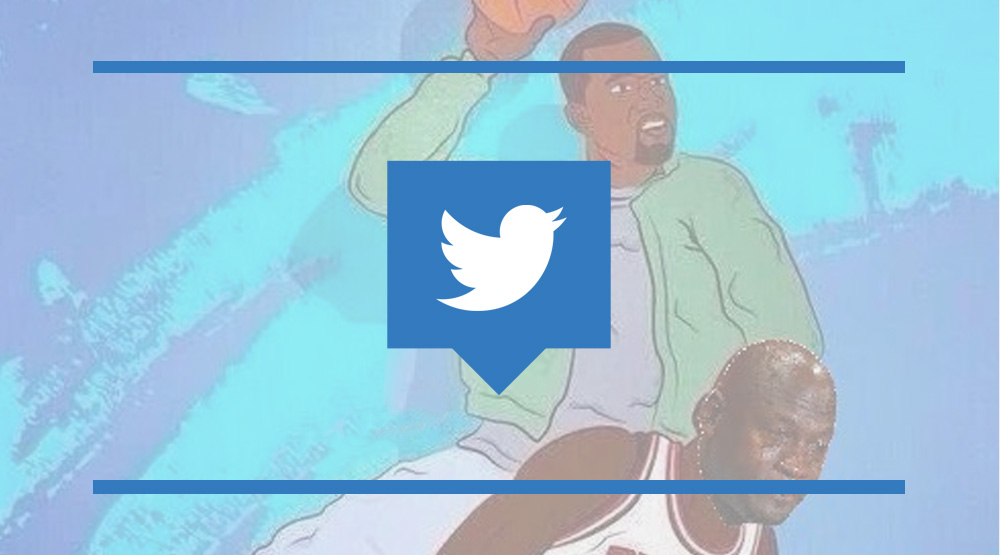 Twitter provides a social platform for breaking news and instant reactions. Among the most opinionated users are sneakerheads, who rarely pass up an opportunity to get jokes off when a new situation hits the timeline. However, Twitter is fast-moving, so there's a good amount of Tweets that don't get the recognition they deserve.
To change that, we've rounded up the best sneaker-related tweets from the past week. Sneakerheads had a lot to say about the "Tan" adidas Yeezy 350 Boost release, Kanye West's Nike diss track and the new year. Scroll through, have a laugh and give a follow to anyone you think deserves it.
Another L
#YeezySeason ft. @djkhaled pic.twitter.com/FXFXufg9nW

— dylan (@collegevisuals) December 29, 2015
---
Fan Luv
When Yeezy's are bae pic.twitter.com/a4ogI94XJf

— YeezyTalkWorldwide (@YeezyTalkWW) December 29, 2015
---
Carted
FINALLY carted yeezys, about to go checkout. pic.twitter.com/CcBnfNTKfe

— Sarcastic Prick (@RlCHIE) December 29, 2015
---
Mapped Out
@SoleCollector pic.twitter.com/2SYXm8JI13

— Michael Ooo (@tweetinlikewhoa) December 29, 2015
---
Here's Your Sign
When u enter a raffle @Four_Pins @YeezyTalkWW @SoleCollector pic.twitter.com/XrBVsOQY1d

— i (@paul93110) December 29, 2015
---
Falsely Identified
@IcySoleOnline @susistore pic.twitter.com/o4djHWNBxC

— Marbs (@marbsx) December 29, 2015
---
Yeezy Yeezy Yeezy
FIXED IT pic.twitter.com/OmFb3zKU1b

— FACTS (@versacenil) January 1, 2016
---
What Are Thooose?
January 2, 2016
---
You Got Served
Had to hit up @Nike let em know they caught an L pic.twitter.com/kzCYPu6Abo

— Kyle (@bepreparedalot) January 1, 2016
---
Live From Beaverton
Mark Parker listening to #Facts pic.twitter.com/dWQVTp7RKP

— DeadstockNYC (@DeadstockNYC) January 1, 2016
---
Looks Better
January 1, 2016
---
I Am a Dog
January 2, 2016
---
YZY Denim
NYE was lit pic.twitter.com/WDJs4dfVep

— The Solecial Network (@SocialNetwork66) January 1, 2016
---
Low Fashion
DMV dudes take 'fashion' way too far smfh pic.twitter.com/5zEeMrDFEV

— Ray P (@rayp_photos) December 29, 2015
---
Striking Out
10+ Pairs of 750's but couldn't get laid if they tried…. #SocialMediaIsLife pic.twitter.com/pw5RNJs6iD

— Jason Donnar (@jason_donnar_03) December 28, 2015
---
New Year, Same Meme
HAPPY NEW YEAR Y'ALL! NEW YEAR. SAME JORDANS. pic.twitter.com/fpdS492OQJ

— Kry-Lo Ren (@SwooshMcDuck) January 1, 2016