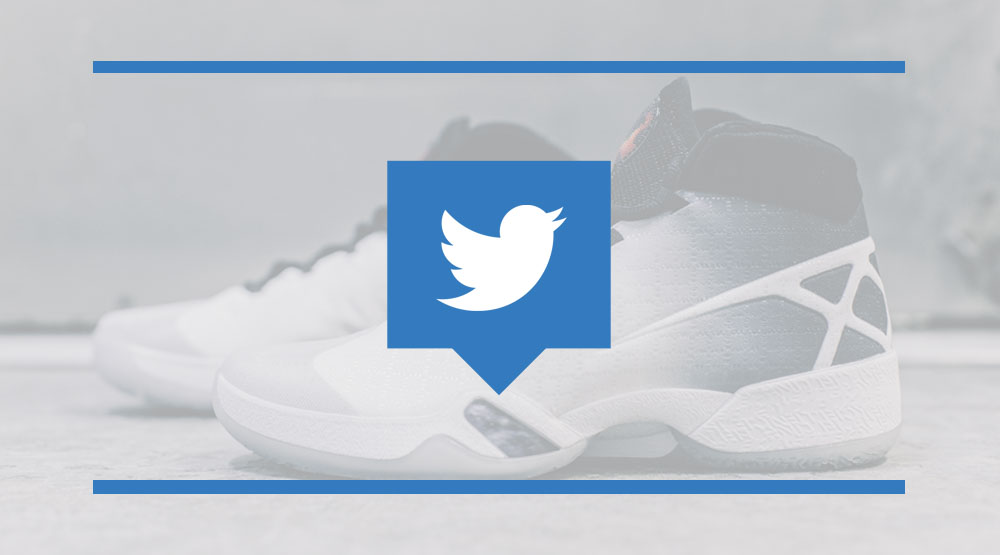 #AskSneakerheads: What are your thoughts on the new Air Jordan XXX?

— SoleCollector.com (@SoleCollector) January 14, 2016
The design of a new Air Jordan is always cause for debate, and the newly unveiled Air Jordan 30 is no exception. Shortly after this morning's unveiling we took to Twitter to ask our followers what they thought of the newest addition to the most storied signature line in sneaker history. It probably won't come as a surprise to see that we received a wide range of responses. See what our followers had to say below in this edition of #AskSneakerheads.
@SoleCollector people would've called them ugly or said "they look exactly like the _____" either way. Few diff colors and theyll like them

— Postmaster General (@jgilley9) January 14, 2016
@SoleCollector they are shoes for actually playing ball in, but people want New retros, understandable from both sides

— Ando (@andysobo) January 14, 2016
@SoleCollector you mean the air Jordan 29.5

— Lucio (@LucioCarrera1) January 14, 2016
@SoleCollector I could do without the jumpman on the toe

— John (@StayInFirst) January 14, 2016
@SoleCollector love the performance of the XX9, should be the same if not better in the 30 plus a better look = from me

— Jeremy Procter (@procter_j) January 14, 2016
@SoleCollector They gonna look fresh on the court, the other colorways will be dope

— Sam Martin (@sammartin24) January 14, 2016
@SoleCollector Tinker doesn't even like them... why would we? Air ball....

— ßε∩ ?•??•? (@Startin2Stack) January 14, 2016
@SoleCollector the Air Jordan XXX are .Looking forward to more colorways

— Yonas ??? (@Yonas214) January 14, 2016
@jgilley9 @SoleCollector not a chance in hell, the same thing happened with the 29s and they had one good colorway, Photo Reel, all else

— ??P © (@PurpChamberlain) January 14, 2016
@SoleCollector the more I look at them the more I feel like they could be dope in the right colorway

— Brad Lukic (@bradlukic13) January 14, 2016
@SoleCollector The back heel reminds me of the @adidasoriginals ZX FLUX

— GameOnFeet (@GO_CARDS1) January 14, 2016
@SoleCollector cant resell them

— G I B S O N (@piggy_ham_ham) January 14, 2016
@SoleCollector they're still making new jordans that aren't retros?

— Joe (@_Joebacca_) January 14, 2016
@SoleCollector as long as they perform as good or better then the 29s who really cares besides hype beasts and resellers

— Mister Miracle (@scottdashfree) January 14, 2016