There's more than one way to keep sneakers on. Whether it's for performance, style, or ease-of-use, sneaker companies have been exploring alternate methods of lacing for decades. With the recent announcement that Nike's most infamous pump-based model, the Air Pressure, will be returning, this is a look back through the history of companies shirking traditional shoe laces. Note that the group here isn't meant to be comprehensive, but rather a greatest hits of sorts honoring the more memorable shoes with non-traditional fastening systems.
Elastic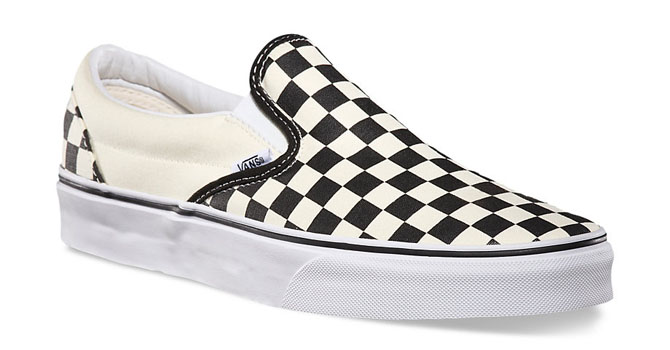 Year: 1976
First Seen: Vans Slip-On
It may not be high tech, but when it comes to sneakers with non-standard methods support, there may be none more iconic. This year, the Vans Slip-On celebrates the 40th anniversary of wearers being able to to lose the laces and keep their shoes on, thanks to the elastic straps.
---
Straps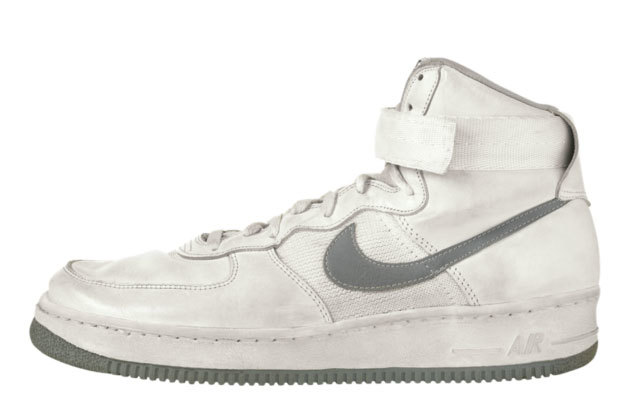 Year: 1982
First Seen: Nike Air Force 1
Midfoot straps. Criss-crossing straps. Asymmetrical wrapping straps. You name it, and a company has tried it when it comes to straps. Ground zero was the removable ankle strap which debuted on Nike's original Air Force 1 High.
---
Pump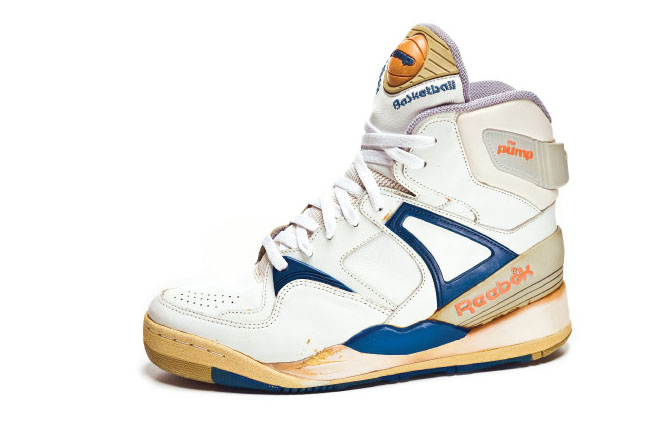 Year: 1989
First Seen: Reebok Pump
The word "pump" became synonymous with Reebok following the introduction of its namesake 1989 hoops model. The shoe had a distinct silhouette thanks to it's sky-high ankle cut, but the standout feature was a basketball-shaped air pump on the tongue that allowed wearers to customize the shoe's fit via an inflatable bladder.
---
Handpump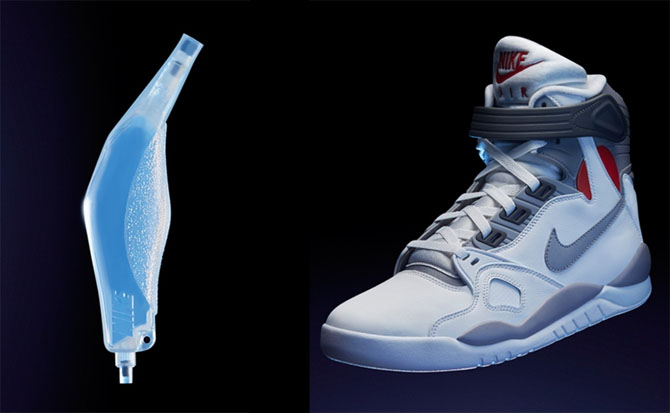 Year: 1990
First Seen: Nike Air Pressure
It's not too often that Nike follows when it comes to technology, but its first pump offering didn't hit until after Reebok's. The most notable was the Air Pressure, which will be making its first retro return later this week. While the pump system basically worked the same as Reebok's—its pumping method differed. Coming with its extravagant clear case vacuum-sealed packaging was a hand pump to fill the sneakers' bladders.
---
Huarache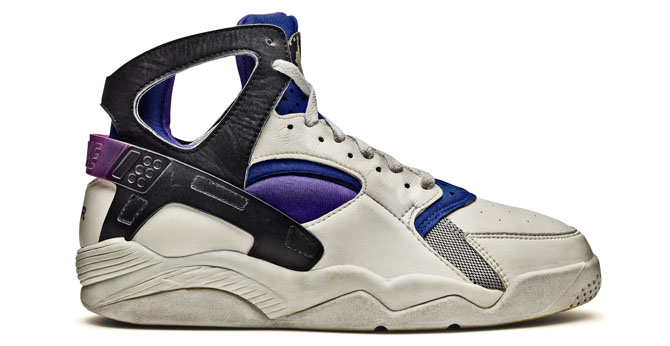 Year: 1992
First Seen: Nike Air Huarache
Nike's Huarache concept features fairly standard lacing, but it's what underneath that was innovative. Inspired by waterskiing bindings, the shoes' neoprene sleeve acts as the primary support and fit system. Have you hugged your foot today?
---
DISC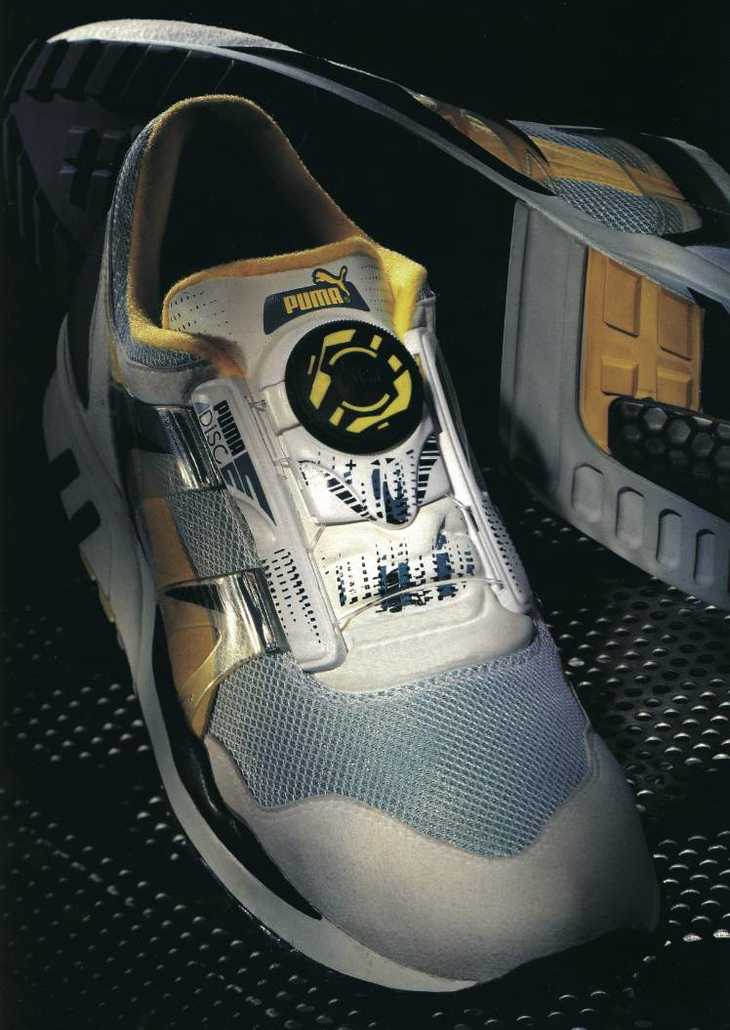 Year: 1992
First Seen: PUMA DISC System Runner
PUMA's DISC system allows users to dial in a custom fit—literally. It eschews laces in favor of series of wires connected to a central Disc mechanism, located on the top of the foot, which can be tightened by turning, and loosened by pressing.
---
CO2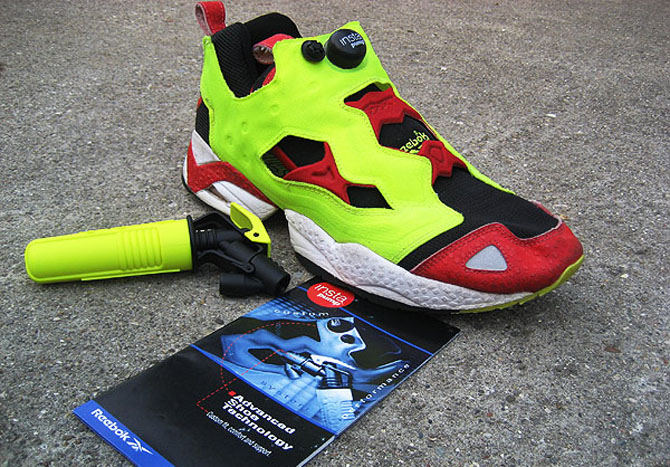 Year: 1994
First Seen: Reebok Instapump Fury
Reebok's Pump design has evolved many times over the years, but the most memorable effort was when they one-upped Nike's hand pump with an even more high-tech concept. The Instapump Fury shipped with a CO2 cartridge-equipped mechanical pump that shot carbon dioxide into the shoe's air bladder when its trigger was pulled.
---
Ratchet/Buckle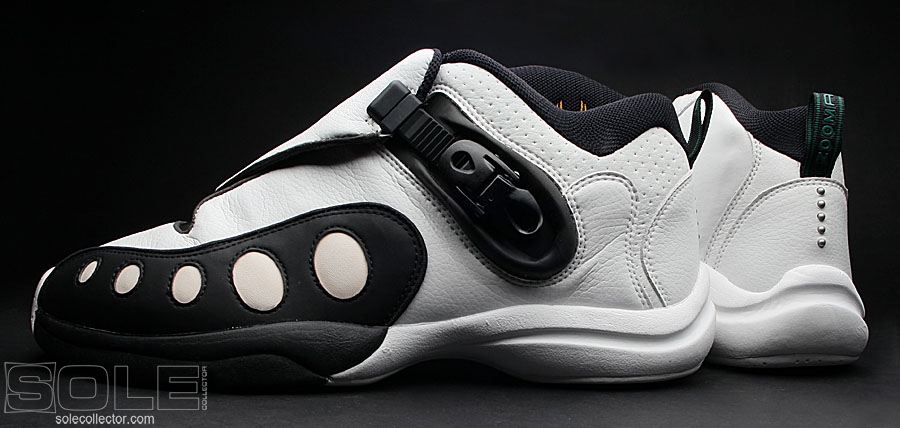 Year: 1998
First Seen: Nike Air Zoom GP
Unlike the Glove which simply had a zipper shroud, the Zoom GP featured an innovative support system similar to that found on ski boots. The strap ratcheted into a closure before being buckled and locked in tight.
---
TPU Webbing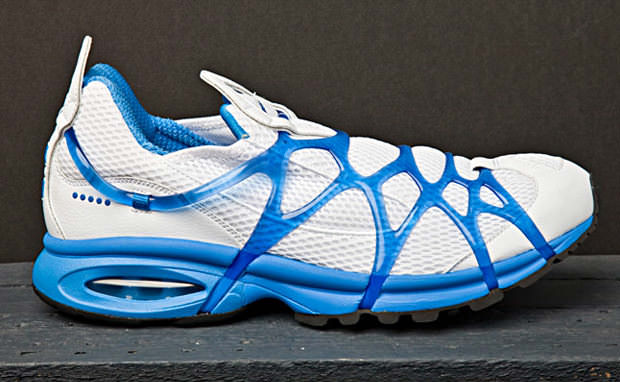 Year: 1999
First Seen: Nike Kukini
The Kukini offered a visually wild take on the laceless concept when it was introduced in 1999 as part of Nike's design-forward Alpha Project. The mesh upper featured an external TPU cage for dynamic lockdown and support.
---
HUG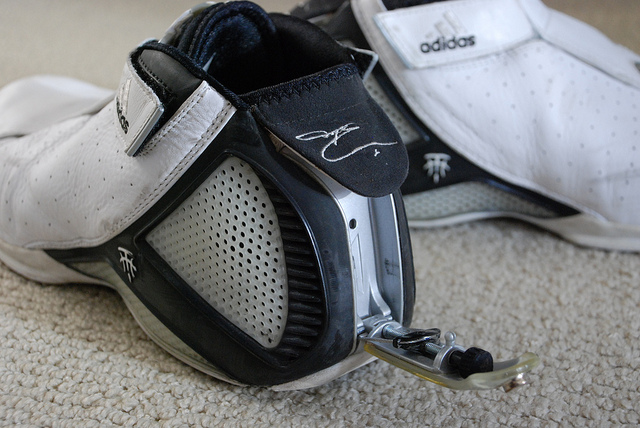 Year: 2004
First Seen: adidas T-MAC 4
Before LeBron James shunned his 11th signature model in favor of a team-based option, there was the T-MAC 4 and its HUG system. The shoe featured a laceless design with an apparatus in the heel that used cables and a lever to adjust and lock in fit. T-Mac opted for the Team Mac that season instead.
---
Pump 2.0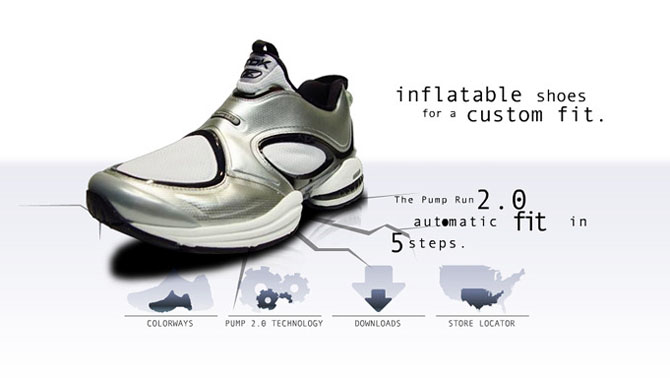 Year: 2004
First Seen: Reebok Pump Run 2.0
Reebok built on its original Pump technology 15 years after its introduction with Pump 2.0. This iteration of Pump featured an on/off valve system which pumped itself up in five steps as the wearer walks.
---
Flyease
Year: 2015
First Seen: Nike Zoom LeBron Soldier 8
Alternate lacing took a new angle in 2015, when a new system was retrofitted to LeBron's Soldier 8. The concept was inspired by a letter penned to Nike by a 16-year-old with cerebral palsy asking for a solution that would allow him to put his own shoes on. The result of that letter was Nike's Tobie Hatfield designing Flyease—a wrap-around zipper system that allows users with limited use of their hands to slide into the shoe rather than having to tie it.
---
AUTODISC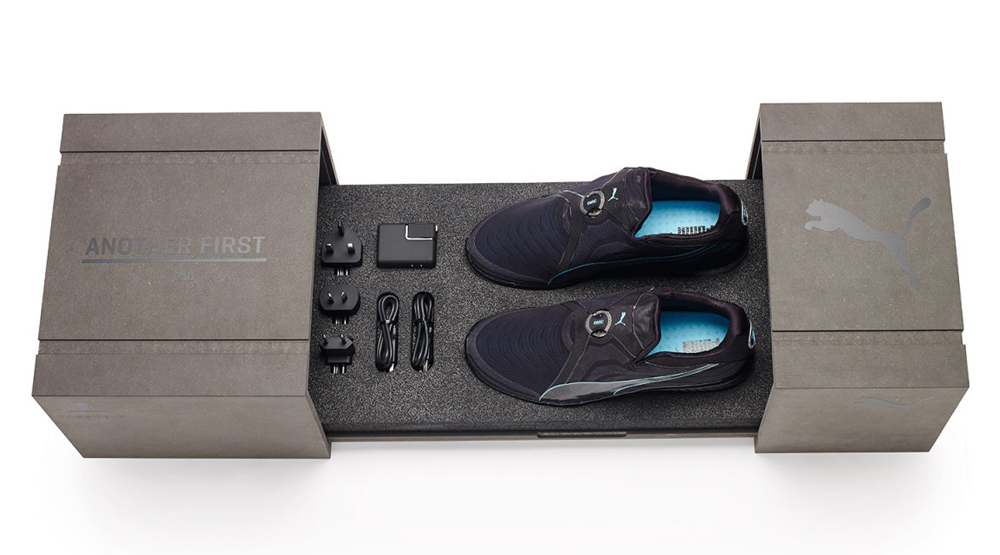 Year: 2016
First Seen: PUMA AUTODISC
Nike may have invented the concept of auto lacing, but PUMA may beat them to producing it on a mass basis. PUMA's AUTODISC system—a motorized version of their original Disc technology—is in the prototype phases with less than 100 existing in the world.
---
Auto Lacing
Year: 2016
First Seen: Nike MAG
Nike's auto lacing MAG may have technically been introduced in 1989, but the actual technology didn't become a reality until 2015, and it won't become available until it hits auction sometime in 2016. The shoes may have looked good in Back to the Future Part 2, but they were actually controlled by a series of wires below a platform to give the appearance of self-lacing sneakers. But after years of development, and a light-up only version in 2011, we finally got a glimpse of a fully functional MAG last year when Michael J. Fox received the first pair.