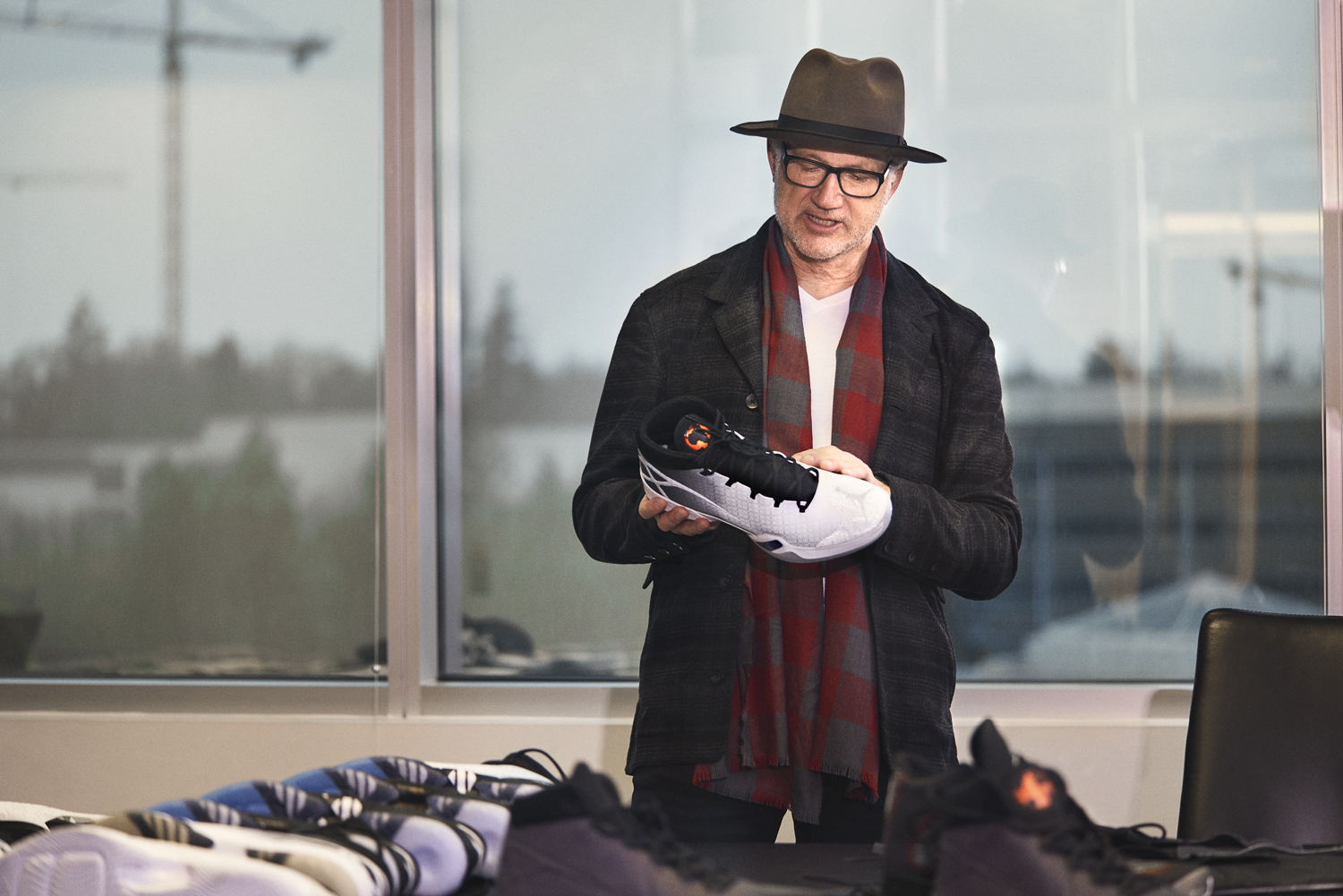 by Brandon Richard
According to Tinker Hatfield, the design process for the Air Jordan XXX began last February, when Michael Jordan asked him to spearhead the anniversary model's design during a pre-birthday dinner. Realizing that he was up against time, Hatfield sketched an initial concept the following day.
"The next morning I drew a shoe," Hatfield explains. "Because I knew I was in deep trouble. We had no time. Then I realized it wasn't good enough to sketch a shoe. I asked for that particular photo of Michael in the slam dunk contest and then I drew."
The photo Hatfield references is the other iconic image from the 1988 dunk contest, a front angle of Jordan with the ball cocked behind his ear and legs bent beneath his body. The figure in the illustration was transformed into a character Hatfield calls "Mister Cosmos," the inspiration behind the Jordan XXX's galactic theme.
See Hatfield's year-long design process for the latest Jordan flagship sneakers in the series of sketches, renderings and samples below.