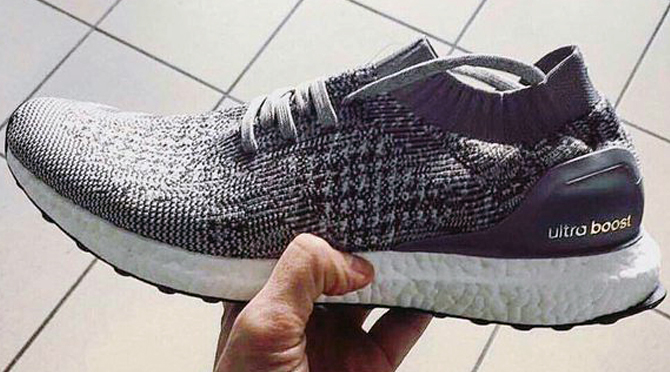 by Brendan Dunne
There's more to come from the adidas Ultra Boost Uncaged, a style that started out as a DIY project embarked on by lovers of the Ultra Boost.
From there, it crept into the retail realm via projects like Hypebeast's collaboration and the still-unreleased adidas Futurecraft debut design. This 2016 sample proves that there's more to come for the Uncaged look.
Not only does the shoe remove the side's support pieces, but it also adds a sock-like collar at the top for a snug fit.
There is no sneaker release date yet for the adidas Ultra Boost Uncaged 2016. Also, the official name of the model isn't yet known.