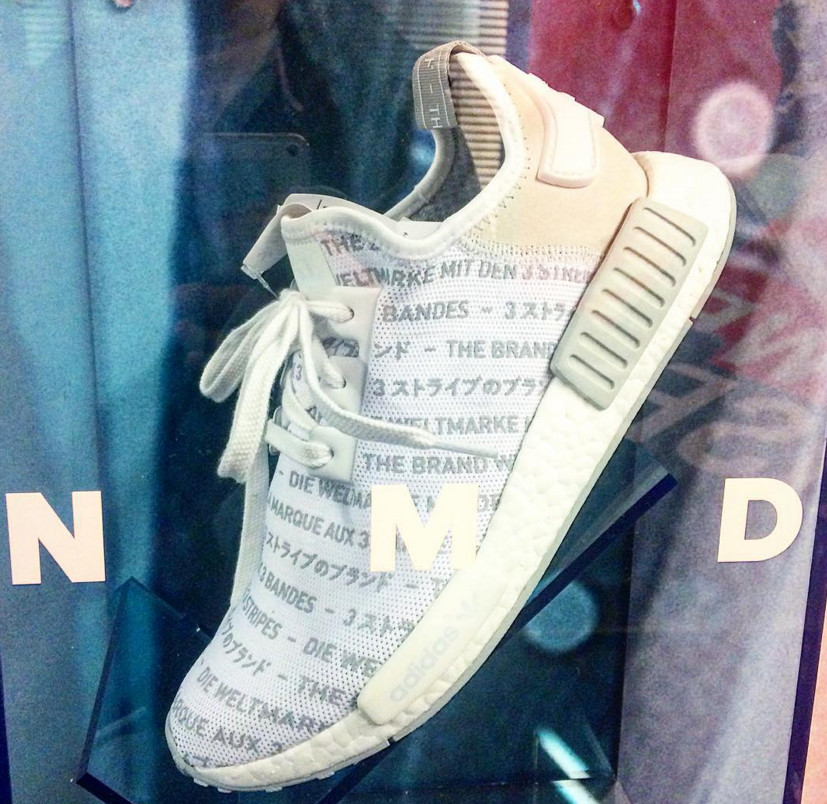 by Brendan Dunne
Readers of this site are no doubt aware of the adidas descriptor "the brand with the Three Stripes," which was appointed by the sportswear company's founder, Adolf Dassler. But, how many different languages can readers recite the phrase in?
Helping them out is this upcoming adidas NMD style, which pushes things further away from the simplistic beginnings of the shoe with an upper that translates the phrase into different languages. Ironically, the sneaker skips out on those three stripes while referencing them with its text.
There is no sneaker release date for this adidas Originals NMD – watch this post for updates on that.