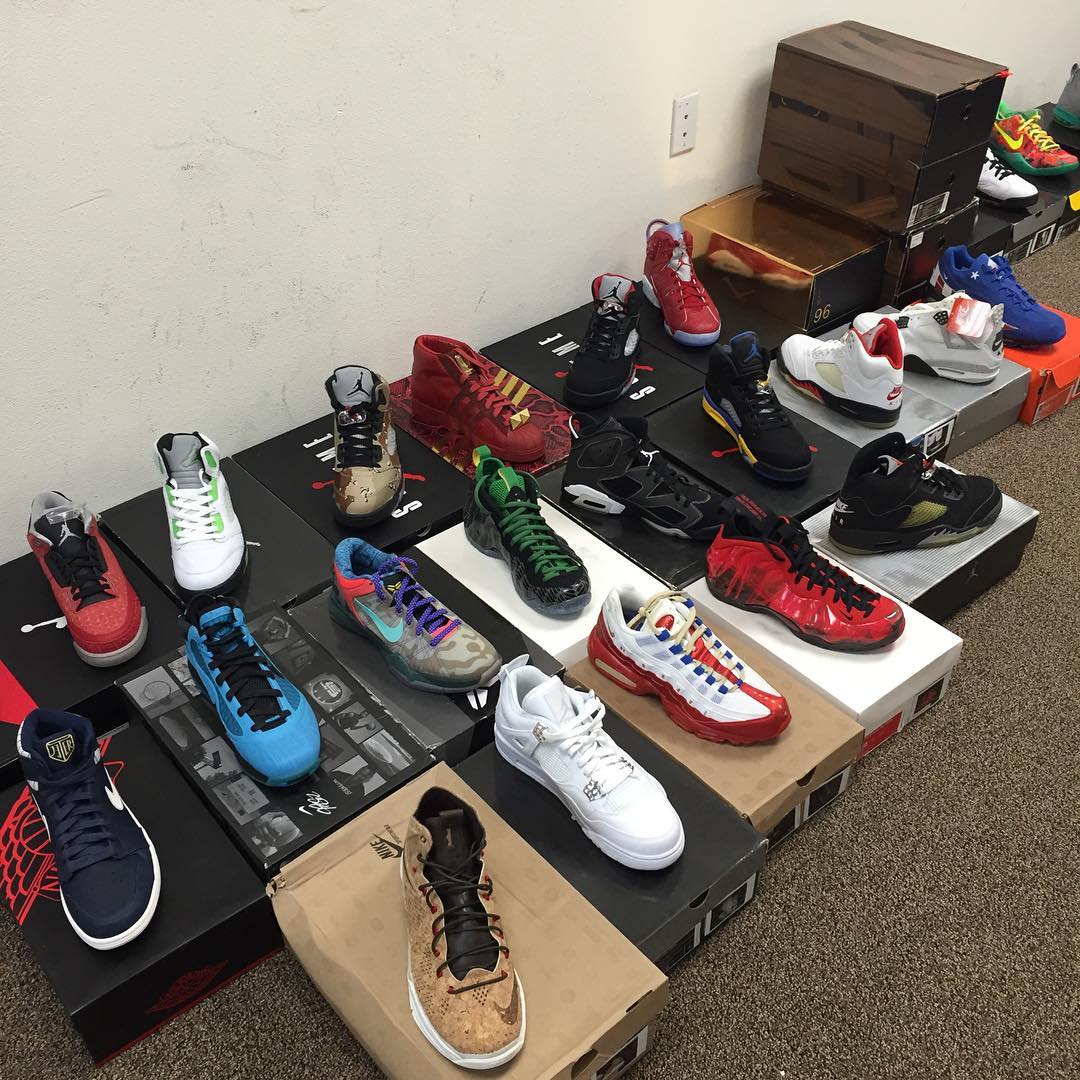 by Brandon Richard
We know sneaker reselling is a massive business, but the numbers associated with it are still staggering.
Yesterday, web and eBay store Sole Supremacy cashed out on a 175+ pair sneaker collection made up of general releases and ultra rare samples. The price tag for the haul? A mere $92,000, which the shop says is its most expensive payout to date.
Photos of the collection reveal gems like the Nike MAG, "Nerf" KD 4, autographed Air Jordans, retros and a long list of extremely rare Nike LeBron samples. Sole Supremacy says 95% the collection will be available at solesupremacy.com and eBay in the coming weeks. And while there's a profit to be made, they estimate a 6-month to a year long wait before it's seen.
Don't expect this to be Sole Supremacy's last collection buyout this year. According to an Instagram post, finding a $100,000 stash is the shop's goal for the year.