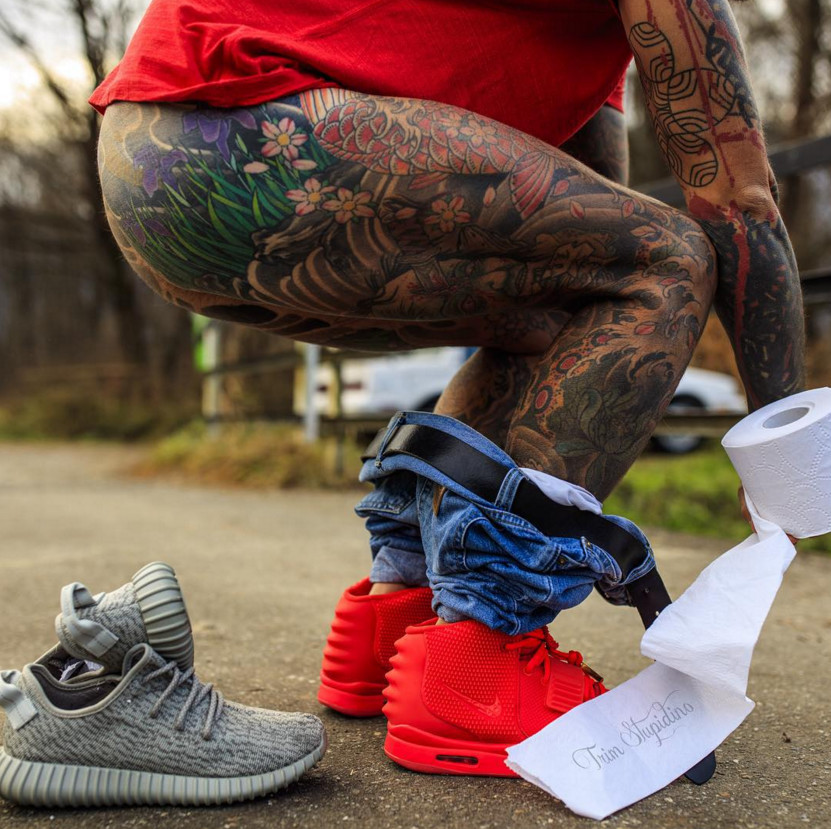 by Brendan Dunne
Instagram is the source of some pretty ridiculous sneaker photography, but the image above just might take the cake as the most cringeworthy one out there.
What appears to be going on here is a complicated visual metaphor addressing the relative qualities of Kanye West's adidas and Nike sneaker designs – either that or it's an adult pulling his pants down over a pair of sneakers for the sake of Instagram.
While we can't co-sign such behavior, the photo is the most liked one on the account of the source, @trimstupidino, so maybe it has its merits after all.