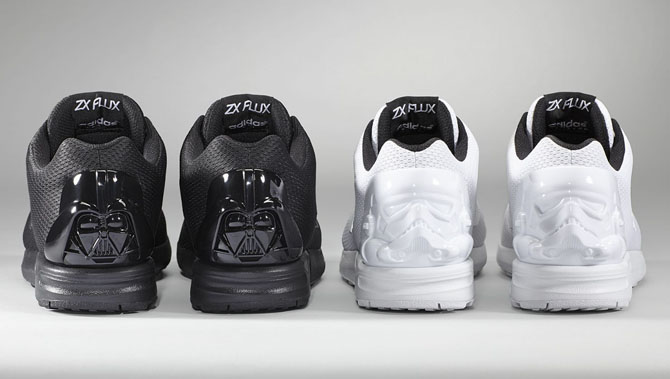 by Steve Jaconetta
Star Wars: The Force Awakens, the first new film in the legendary sci-fi franchise since 2005's Revenge of the Sith, launches this weekend. While it's been a decade-long wait for Star Wars fans for a new movie, the series has hardly been dormant in the interim. Thanks to both its heavy licensing presence and unauthorized tributes, the Star Wars theme has been alive in well in the sneaker world. Take a look back through the history of Star Wars footwear below.
Nike Dunk High "Storm Trooper"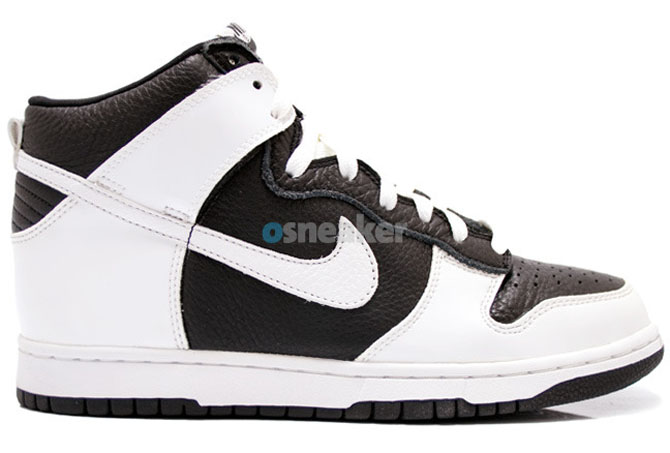 Year: 2000
This Dunk was not an official collaboration, and most likely was never intended as anything other than simple black/white colorway, but it was the earliest Nike to earn a Star Wars nickname.
---
Nike Dunk High "Darth Vader"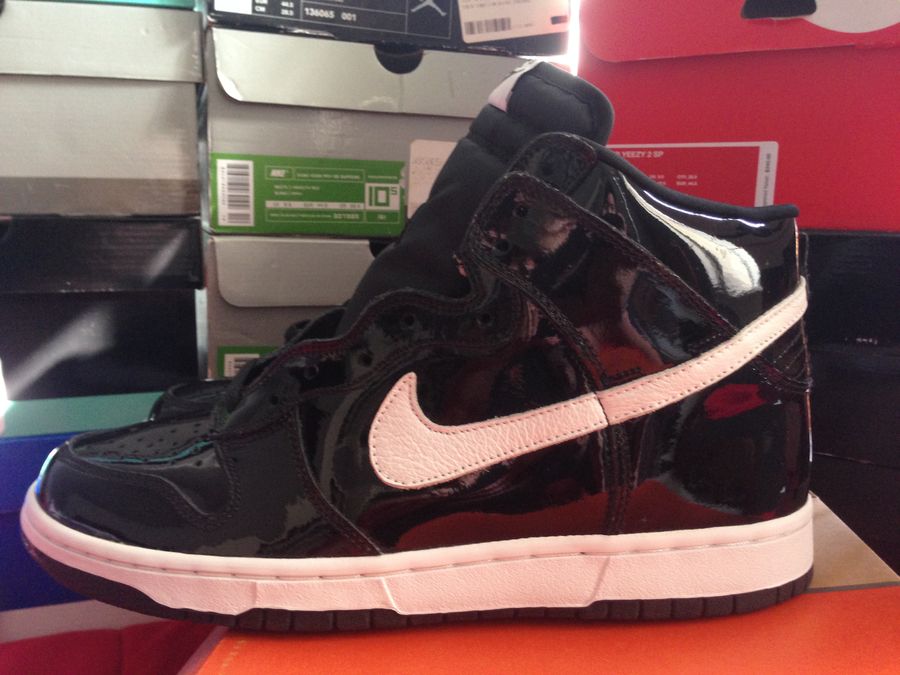 Year: 2001
This "Darth Vader" Dunk is another example of a sneaker that was probably never designed to have a Star Wars tie-in, but took on its nickname due to the series' popularity and the sneaker's coincidental overlap with one of its characters.
---
Nike SB Dunk Low "Jedi"
Year: 2004
None of Nike's SBs were actually licensed, but that didn't stop them from being associated with George Lucas' series. The "Jedi" Dunk SB's theme played off the colors of Yoda and the planet Dagobah.
---
Nike SB Dunk High "Boba Fett"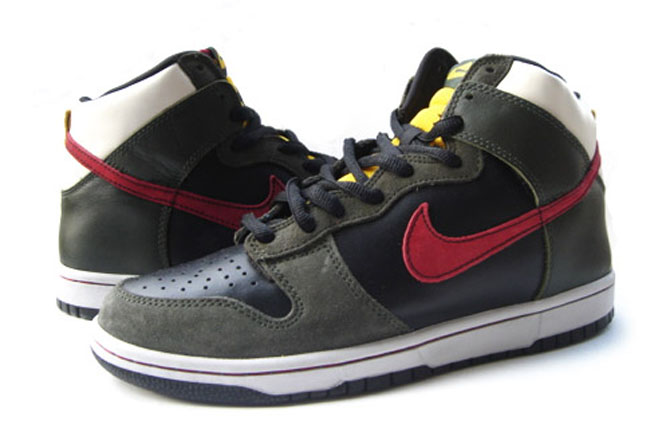 Year: 2008
The signature colors of Star Wars' most infamous bounty hunter adorn this Dunk High SB. Again, this pair got its nickname unofficially – Nike has never been in the business of teaming up with the film franchise in question.
---
Star Wars x adidas Originals Spring 2010 Collection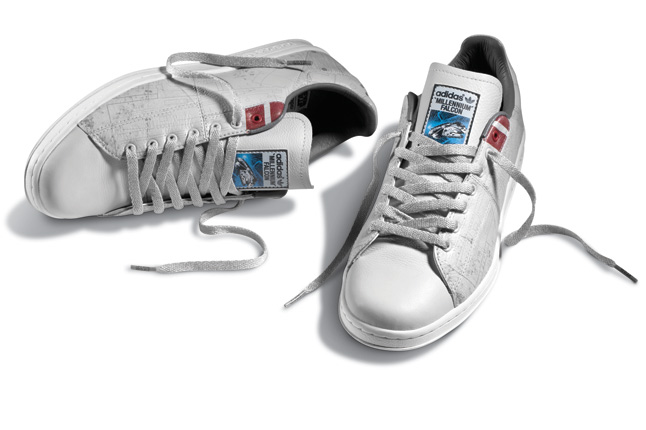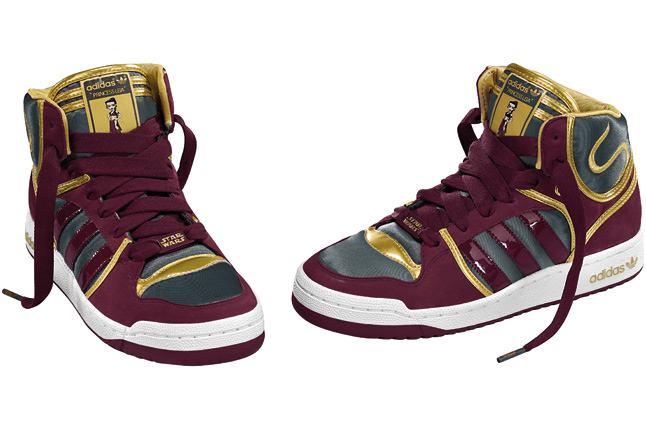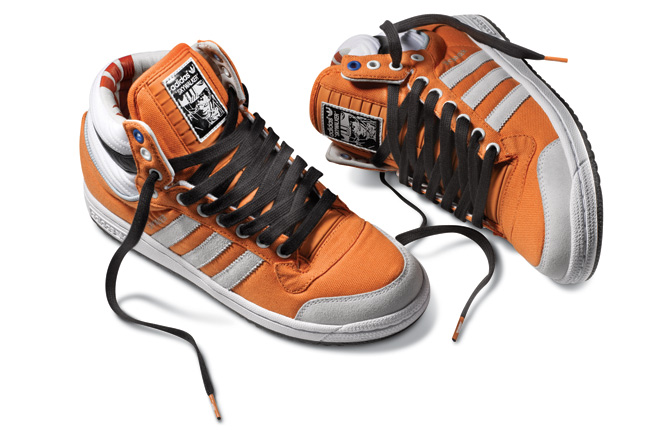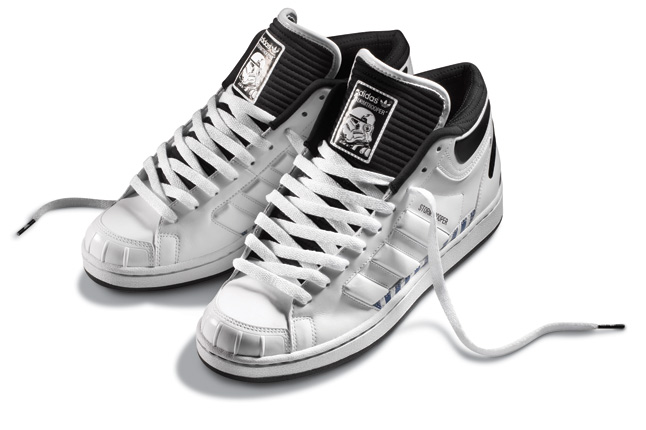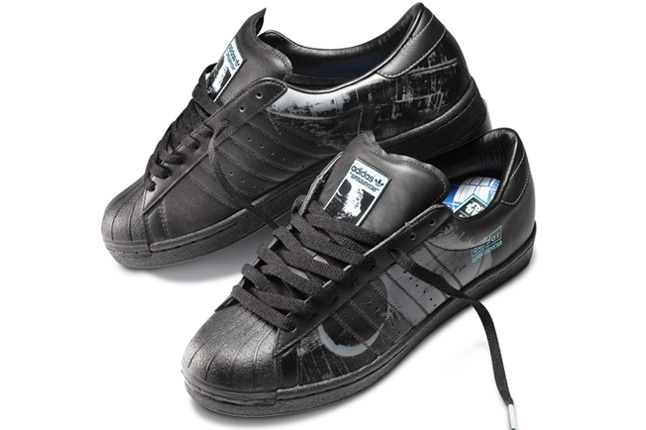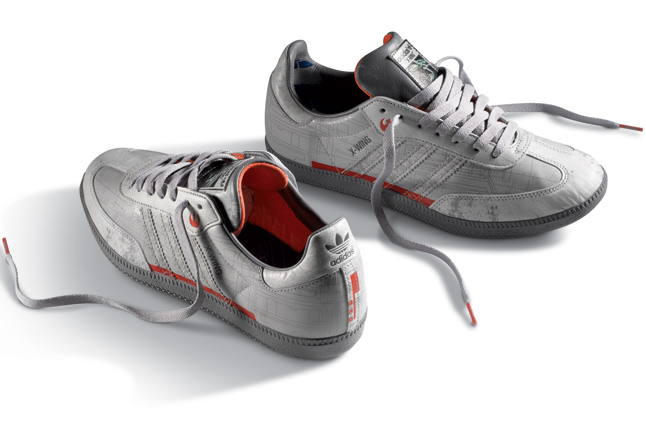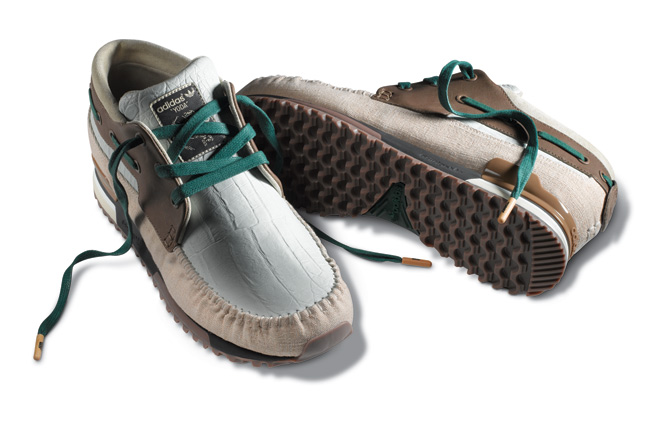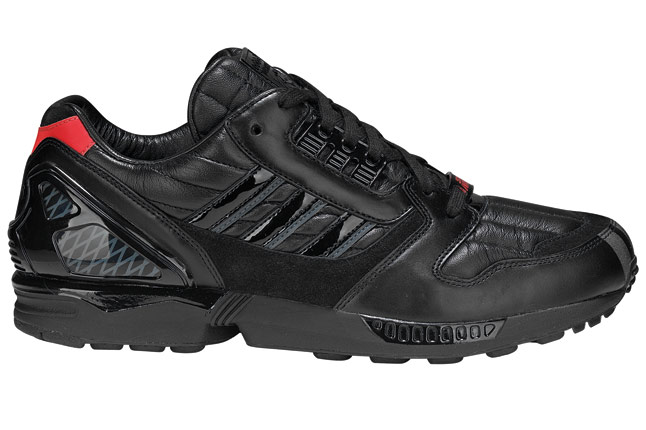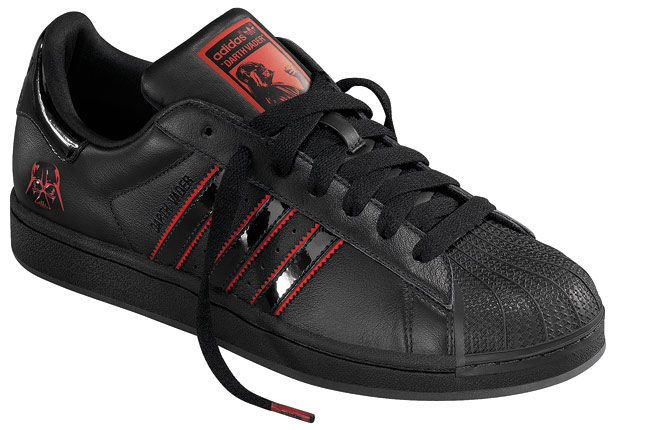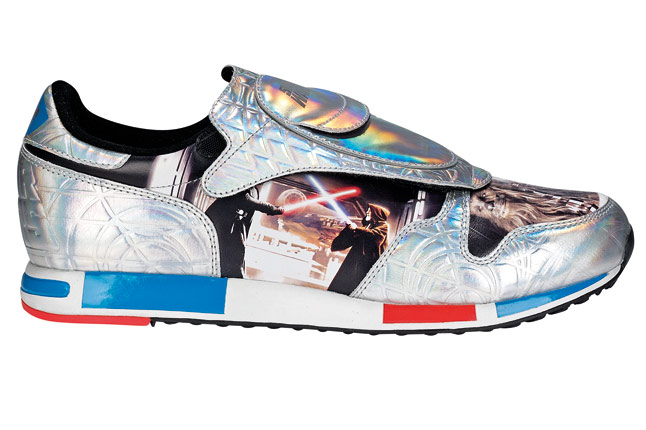 Year: 2010
This massive 2010 collection from adidas Originals included Millennium Falcon, Princess Leia, Luke Skywalker, Storm Trooper, Death Star, Tie Fighter, X-Wing, Yoda and multiple Darth Vader-themed sneakers.
---
CLOT x Star Wars x adidas Originals Super Skate High "Hoth"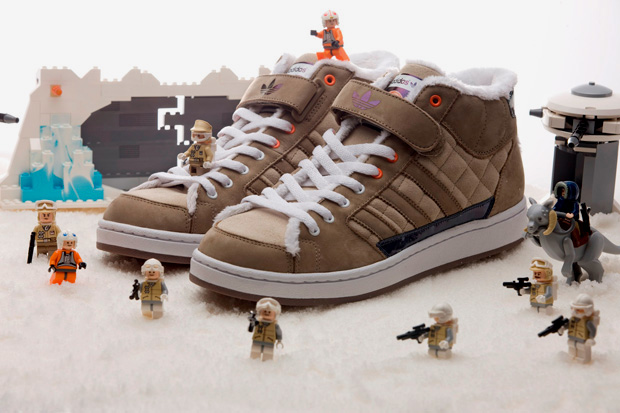 Year: 2010
Hong Kong boutique CLOT teamed up with adidas in 2011 for a Super Skate High based on the ice planet Hoth. The shoe even came with fuzzy liners to keep the wearer warm should they end up stranded in a galaxy far, far away.
---
Star Wars x adidas ZX 800 "Boba Fett"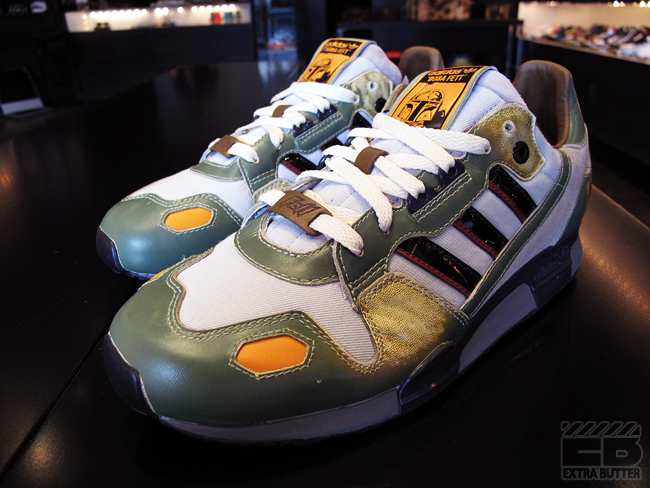 Year: 2010
Unlike Nike's Boba Fett sneaker, adidas was able to take their detailing to another level, complete with Boba Mandalorian logos on the heel, thanks to their official partnership.
---
Star Wars x adidas Stan Smith 80s Mid 'Imperial Royal Guard'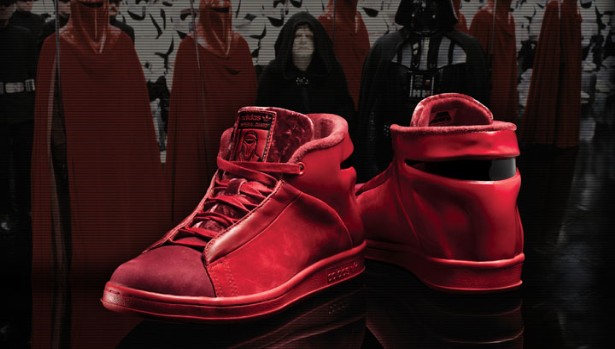 Year: 2011
Adidas completely revamped the Stan Smith Mid to feature a molded heel resembling the headgear worn by Emperor Palpatine's Imperial Royal Guards.
---
Nike SB Dunk High "Tauntaun"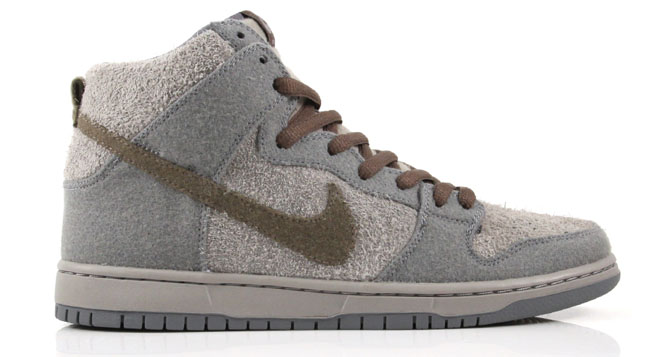 Year: 2011
This Nike SB, once again unofficially, pays tribute to the large, wooly creatures known as Tauntauns, native to the planet Hoth.
---
Star Wars x adidas Originals Fall/Winter 2011 Collection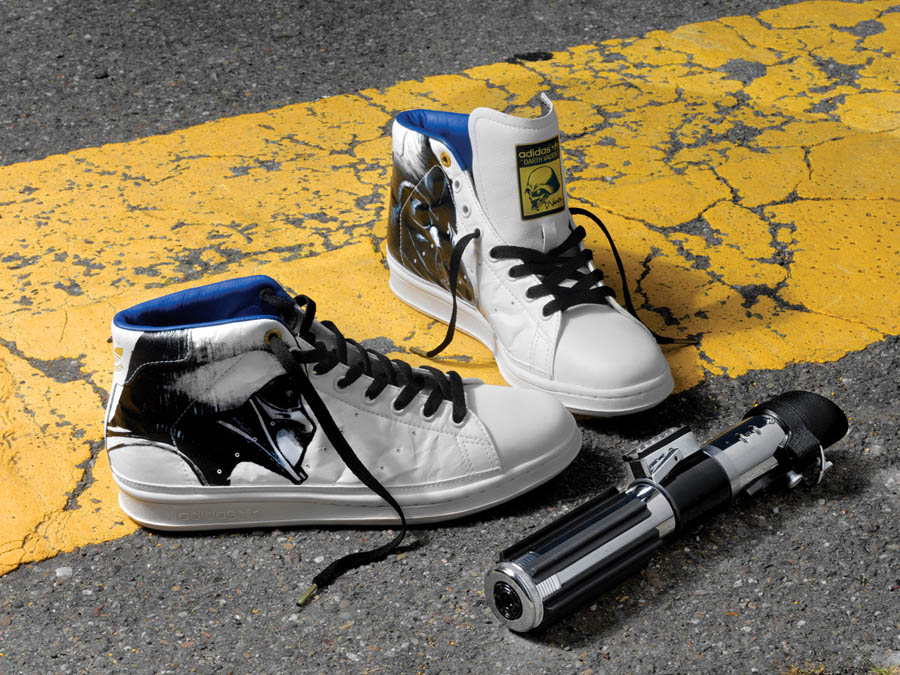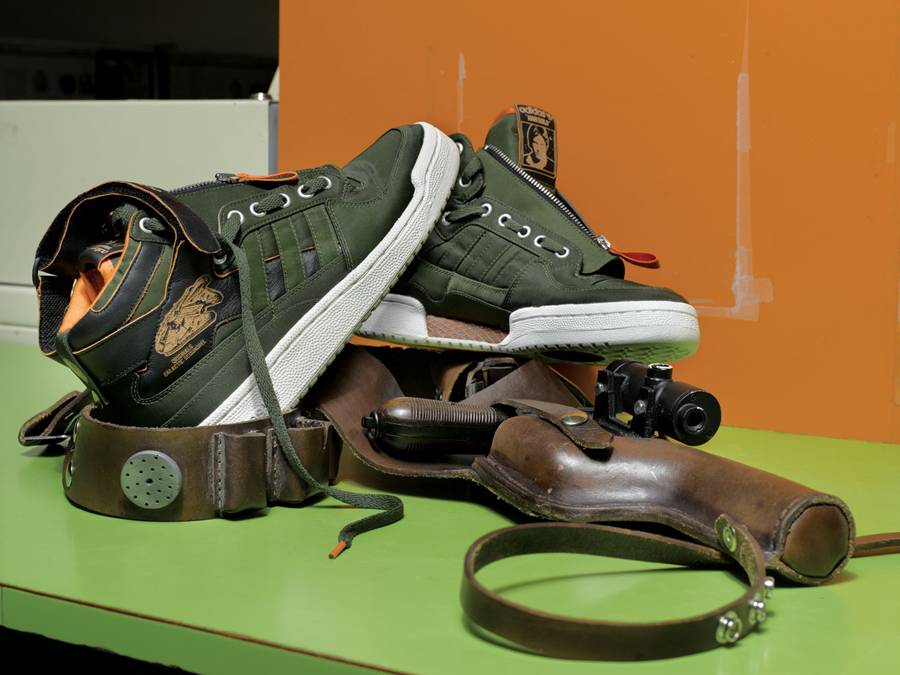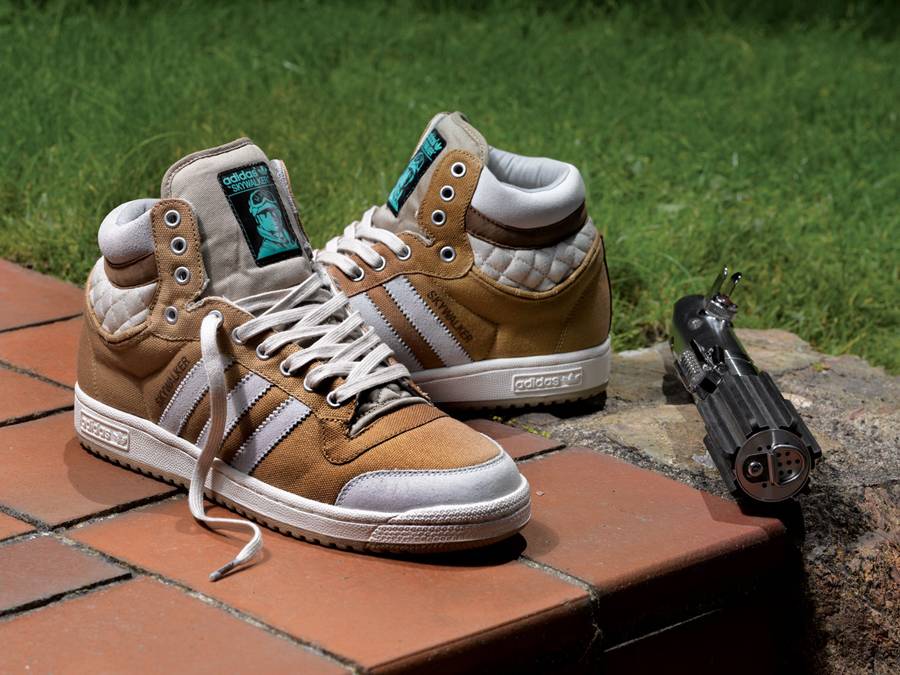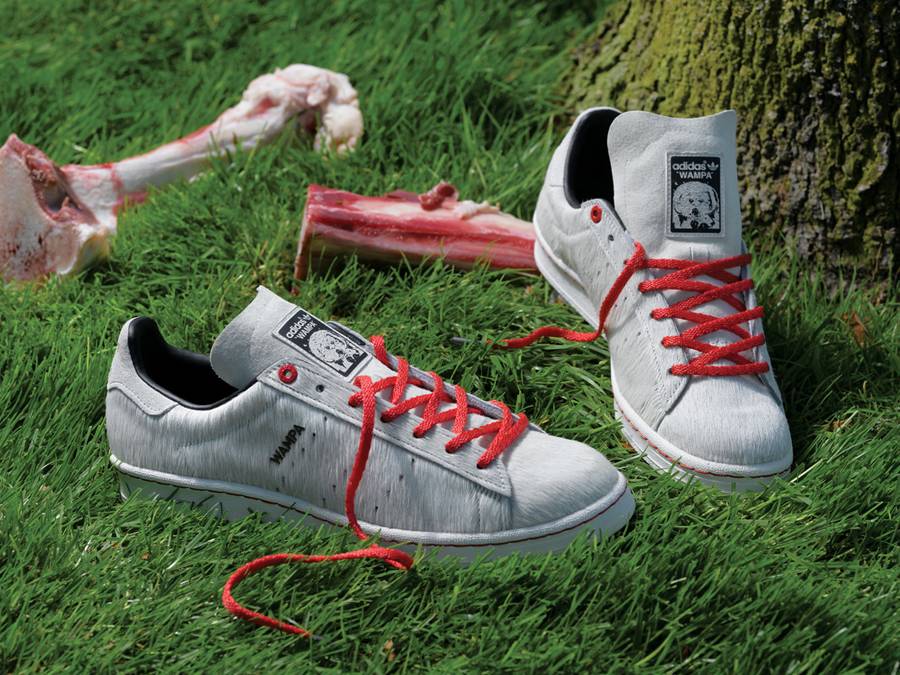 Year: 2011
This multi-shoe collection from adidas included a Darth Vader Stan Smith 80s Mid, a Forum Mid themed around Luke Skywalker's Planet Hoth outfit, a Luke Skywalker Forum Mid Military and a Campus 80s inspired by the snow beast known as the Wampa.
---
Star Wars x Vans Classics Collection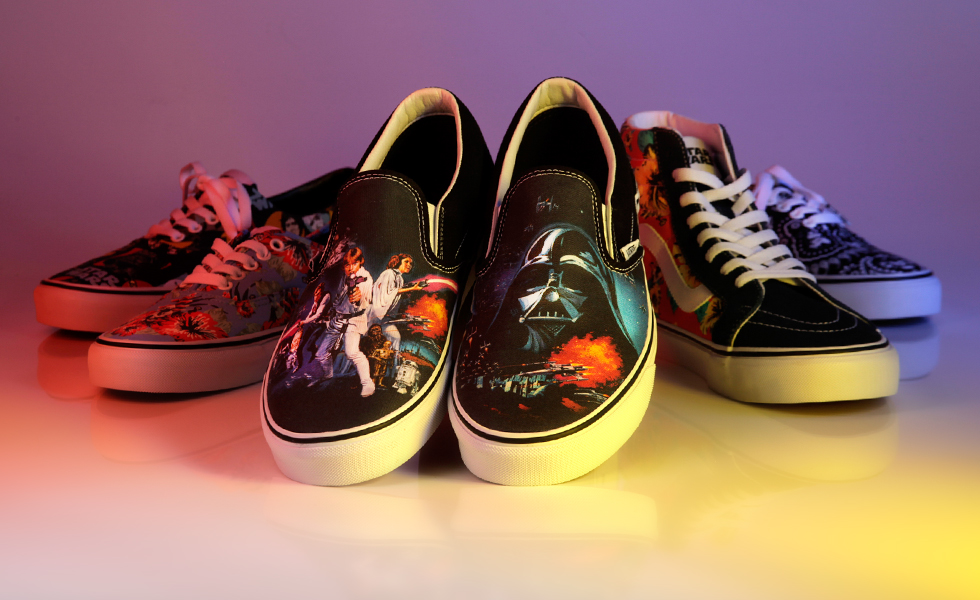 Year: 2014
For their first Star Wars project, Vans used the Authentic, Slip-On and Sk8-Hi as the base models for a skate-ready collection of retros.
---
Star Wars x Vans "Dark Side" Collection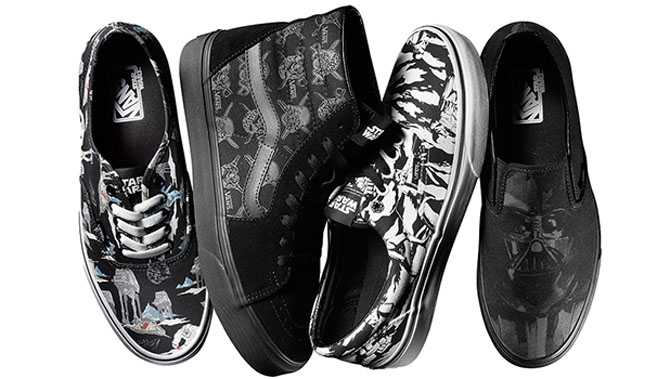 Year: 2014
Following up on their bright first outing with the Star Wars license, Vans took inspiration from the Dark Side of the Force with a camo print Era made up of Imperial Stormtroopers, a black-on-black Van Doren Pirate print Sk8 Hi featuring Darth Vader and Stormtrooper helmets, Classic Slip-On with a large Darth Vader image and an Authentic showcasing scenes of good versus evil.
---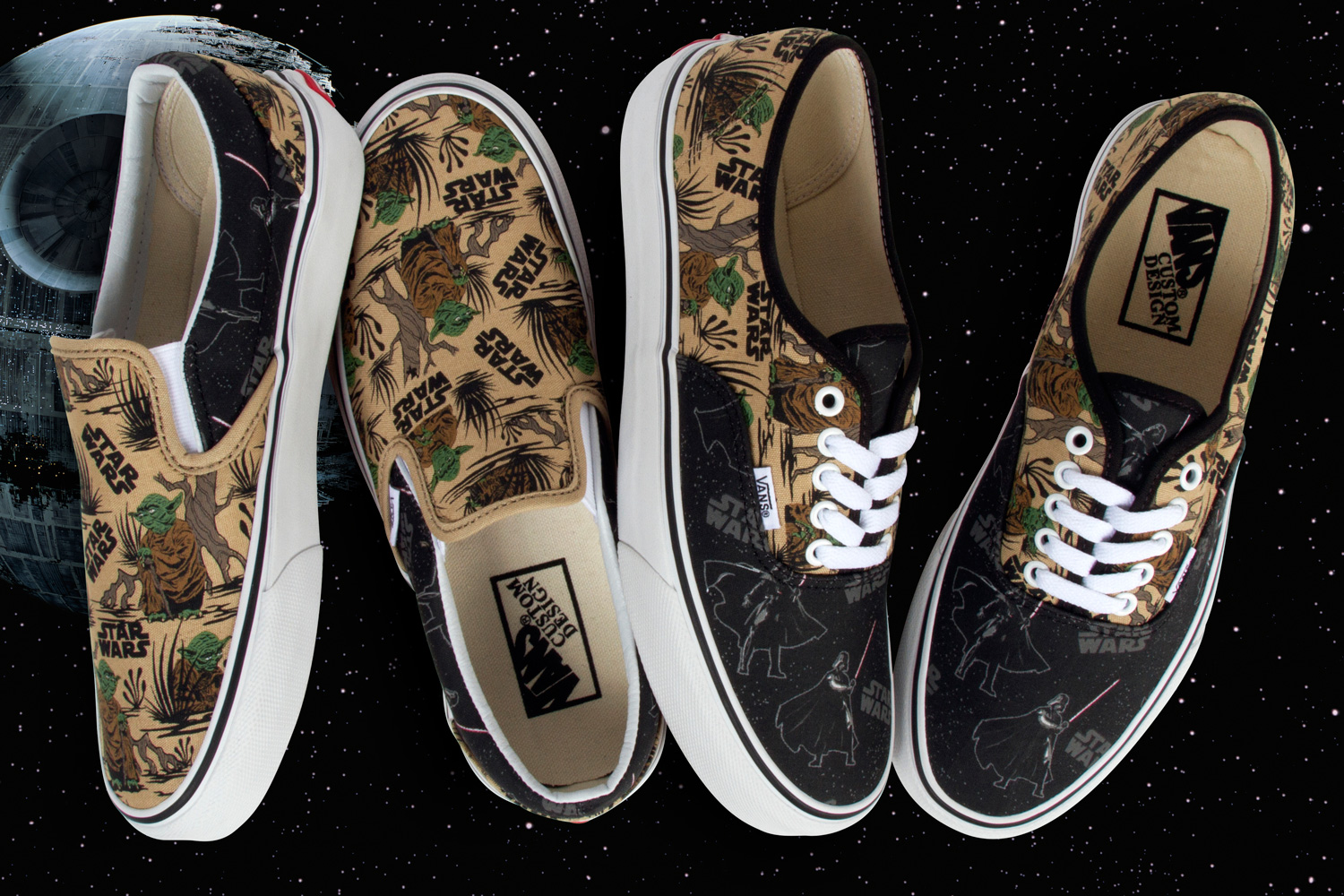 Year: 2014
While there weren't a ton of choices, Vans offered up Star Wars prints as options on their customization site in 2014.
---
Star Wars x adidas Originals Top Ten High "Yoda"
Year: 2014
Adidas and Star Wars rekindled their partnership in late 2014 for this Top Ten Hi, featuring an embossed Yoda head on the heel.
---
Vans Classic Slip-On "Stormtrooper" and "Darth Vader"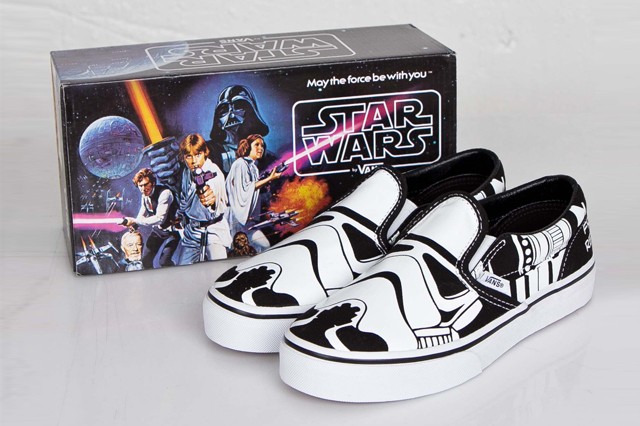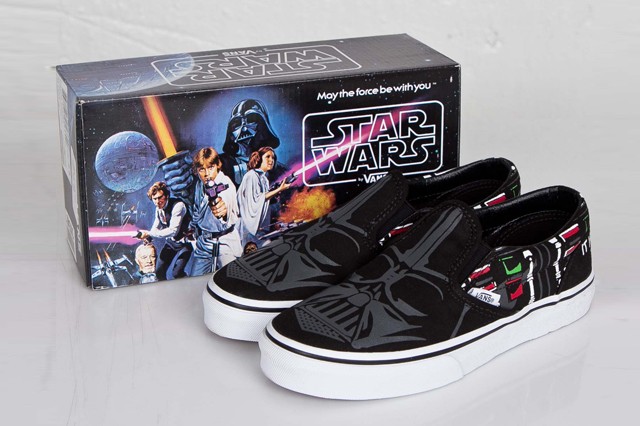 Year: 2015
This collection of Vans Classic Slip-Ons was available with either a Stormtrooper or Darth Vader theme, but the retro packaging stole the show.
---
Star Wars x adidas MiZXFLUX Custom Collection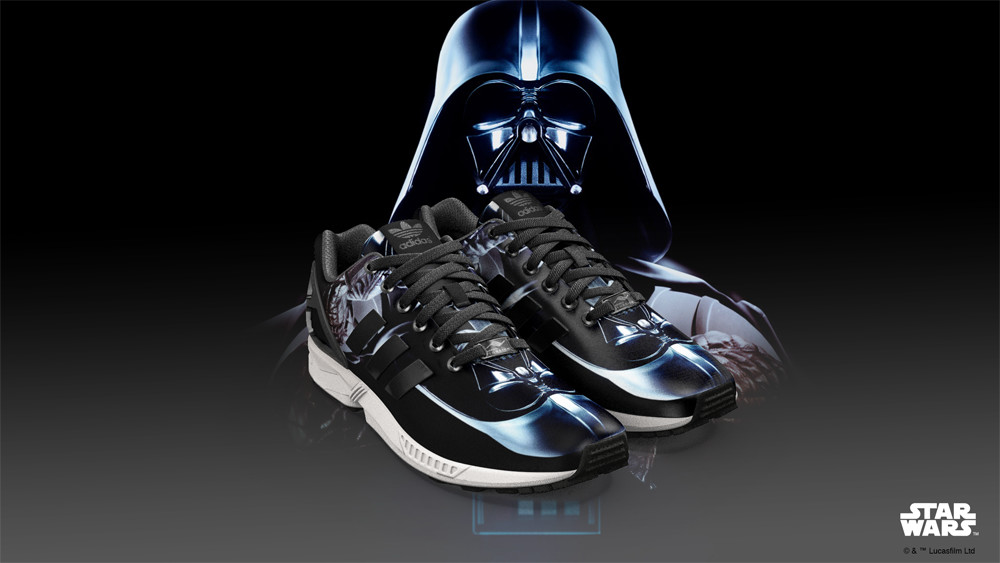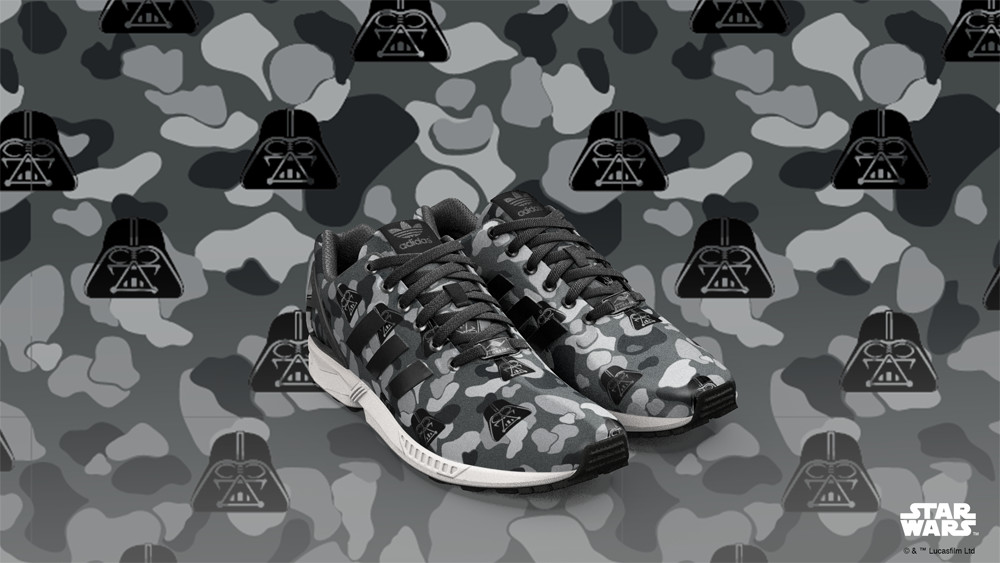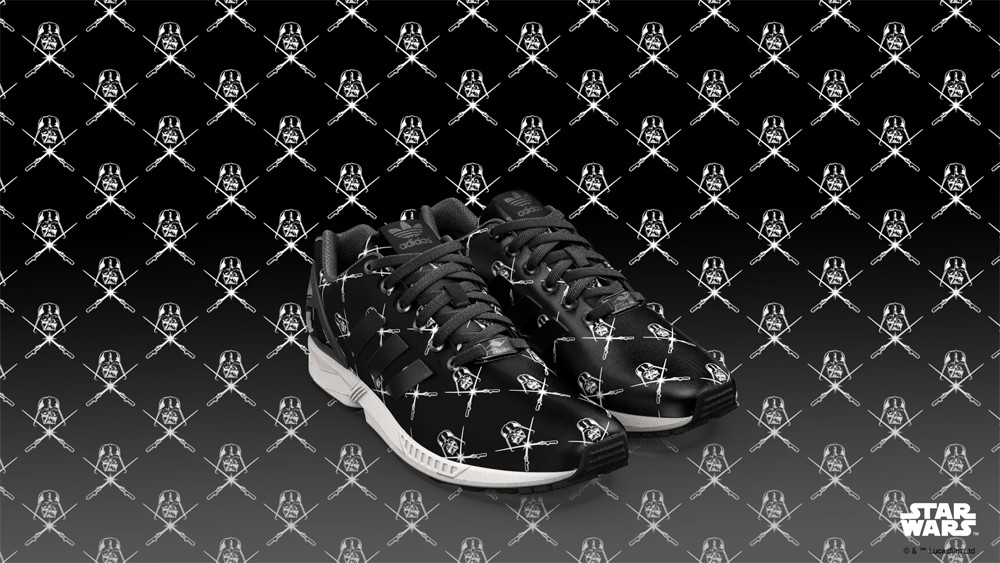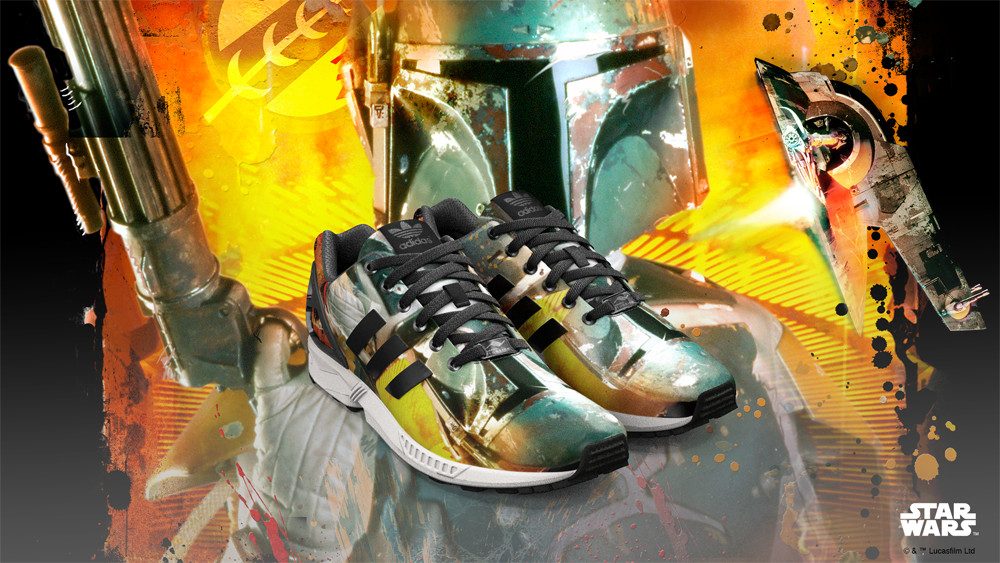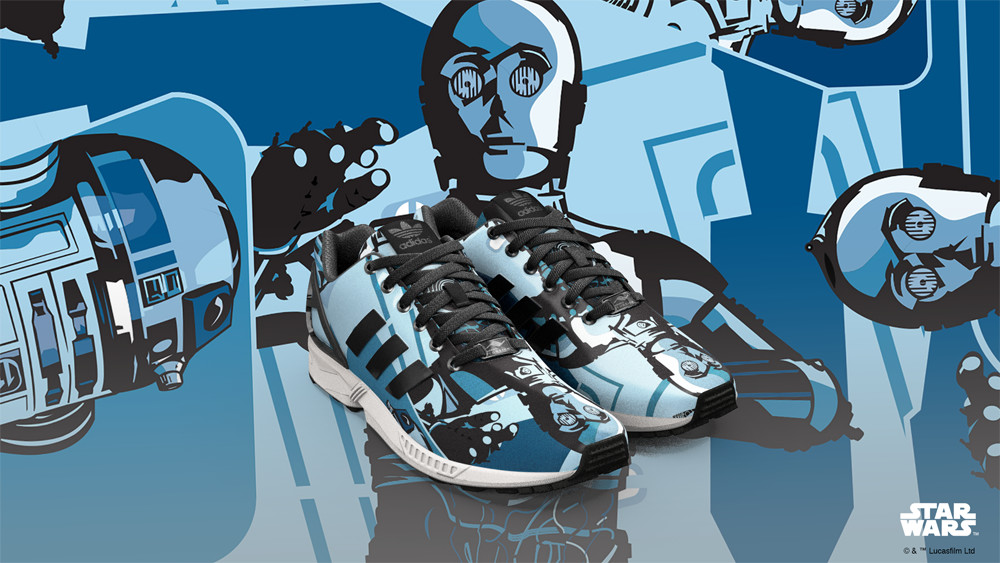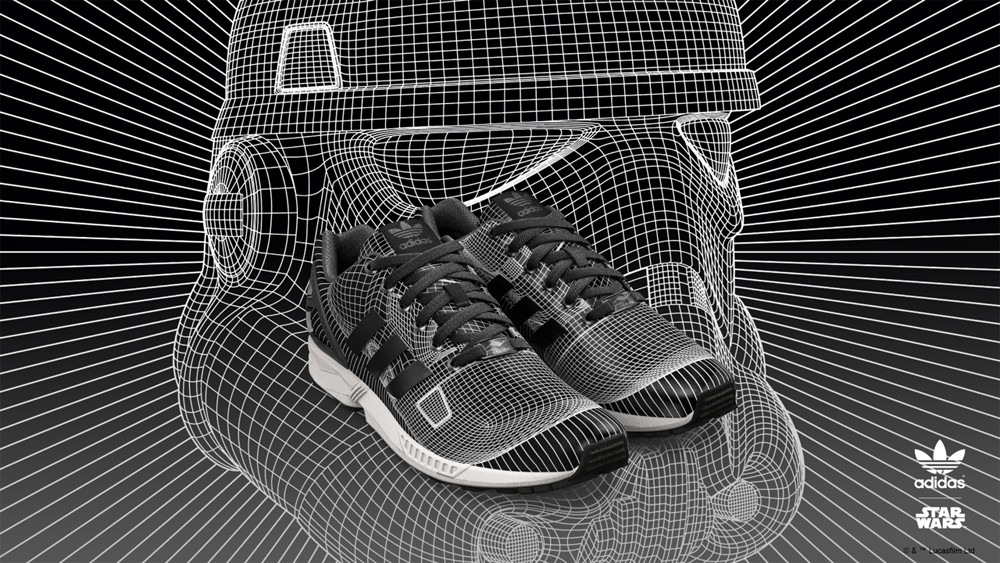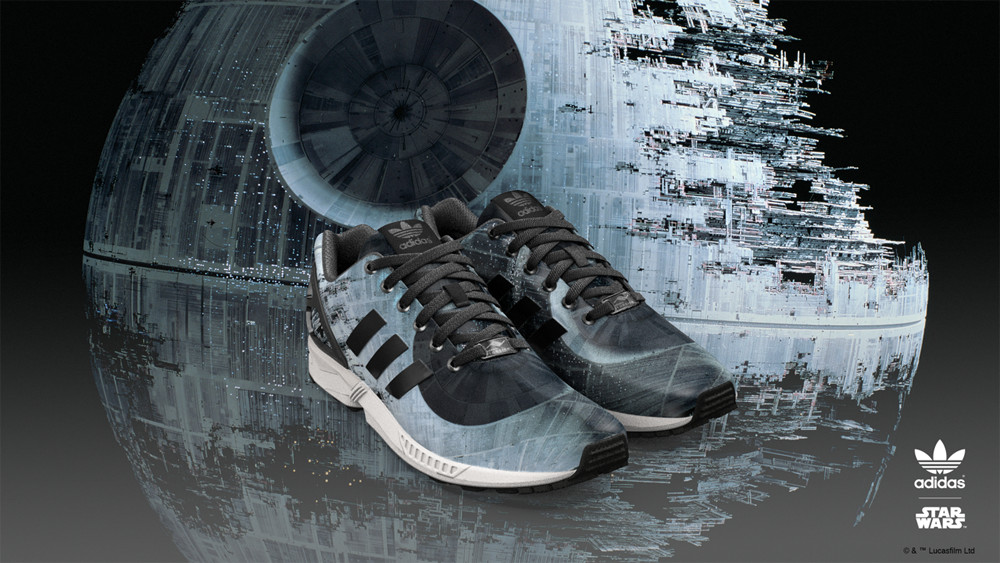 Year: 2015
The already highly customizable ZX Flux got a handful officially licensed Star Wars options earlier this year.
---
Star Wars x adidas ZX Flux "Millennium Falcon"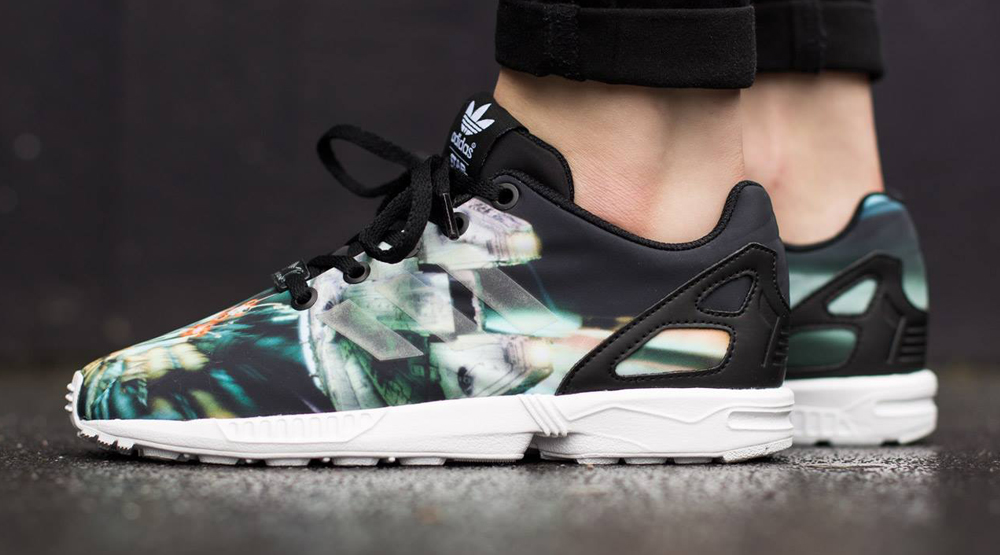 Year: 2015
It may look like a #miZXFlux creation, but this Millennium Falcon-themed sneaker actually hit retail.
---
Star Wars x adidas miadidas Superstar 80s Collection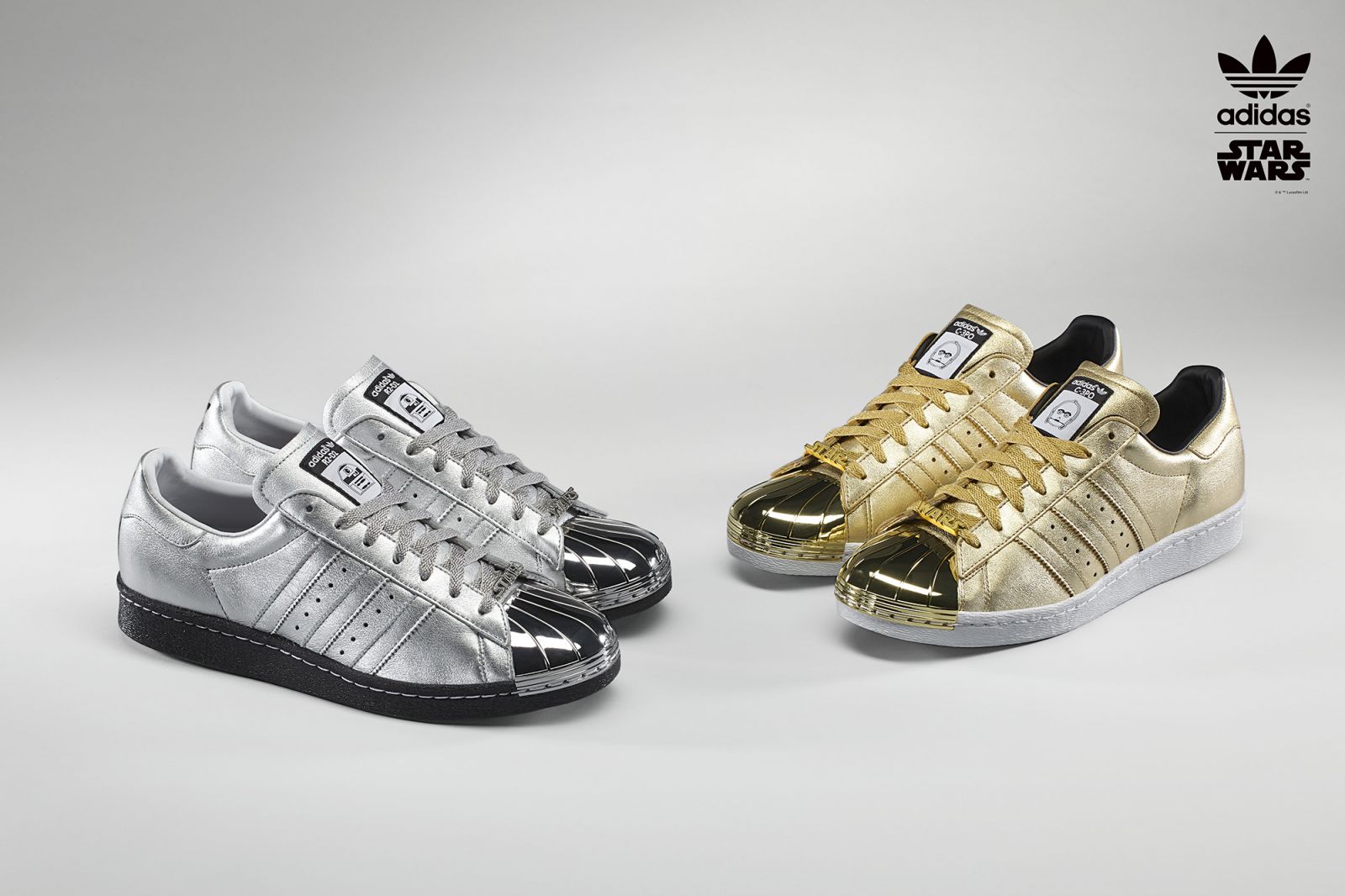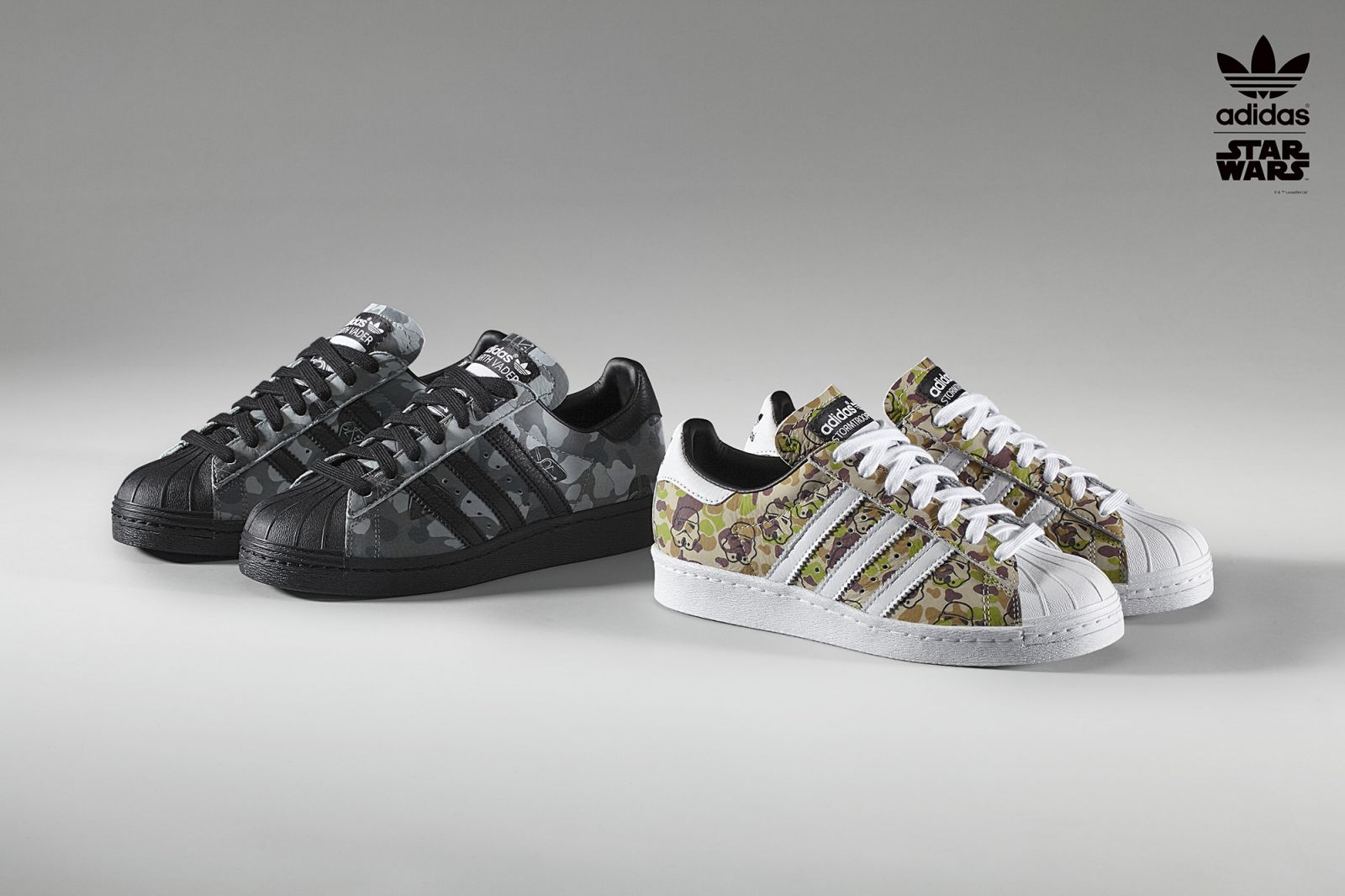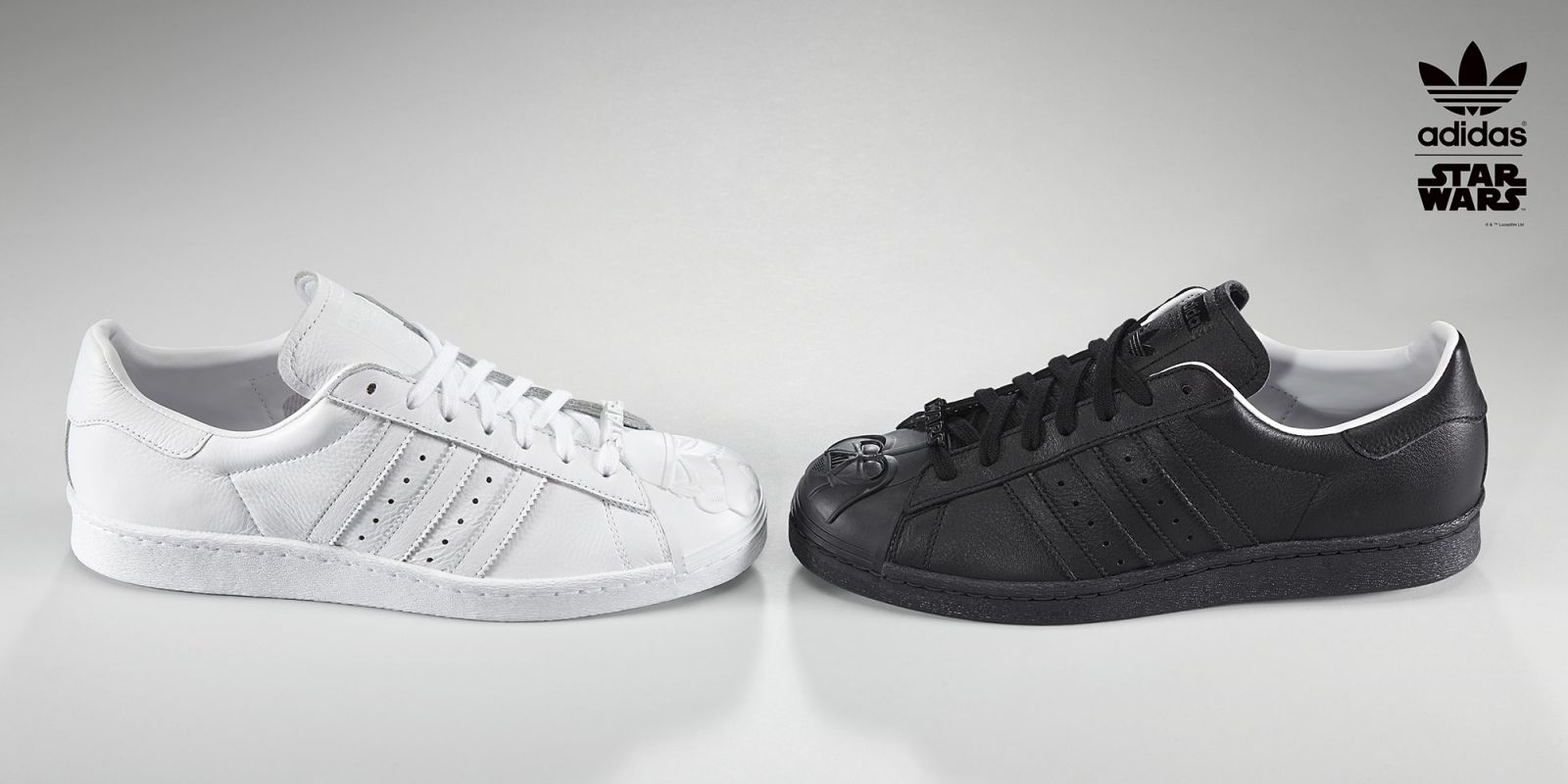 Year: 2015
Two of Star Wars' most popular droids, C-3PO and R2-D2, finally got their own tribute sneakers in this adidas Superstar 80s collection alongside multiple Darth Vader themed editions.
---
Star Wars x adidas MiZXFLUX Custom Collection "Dark Side"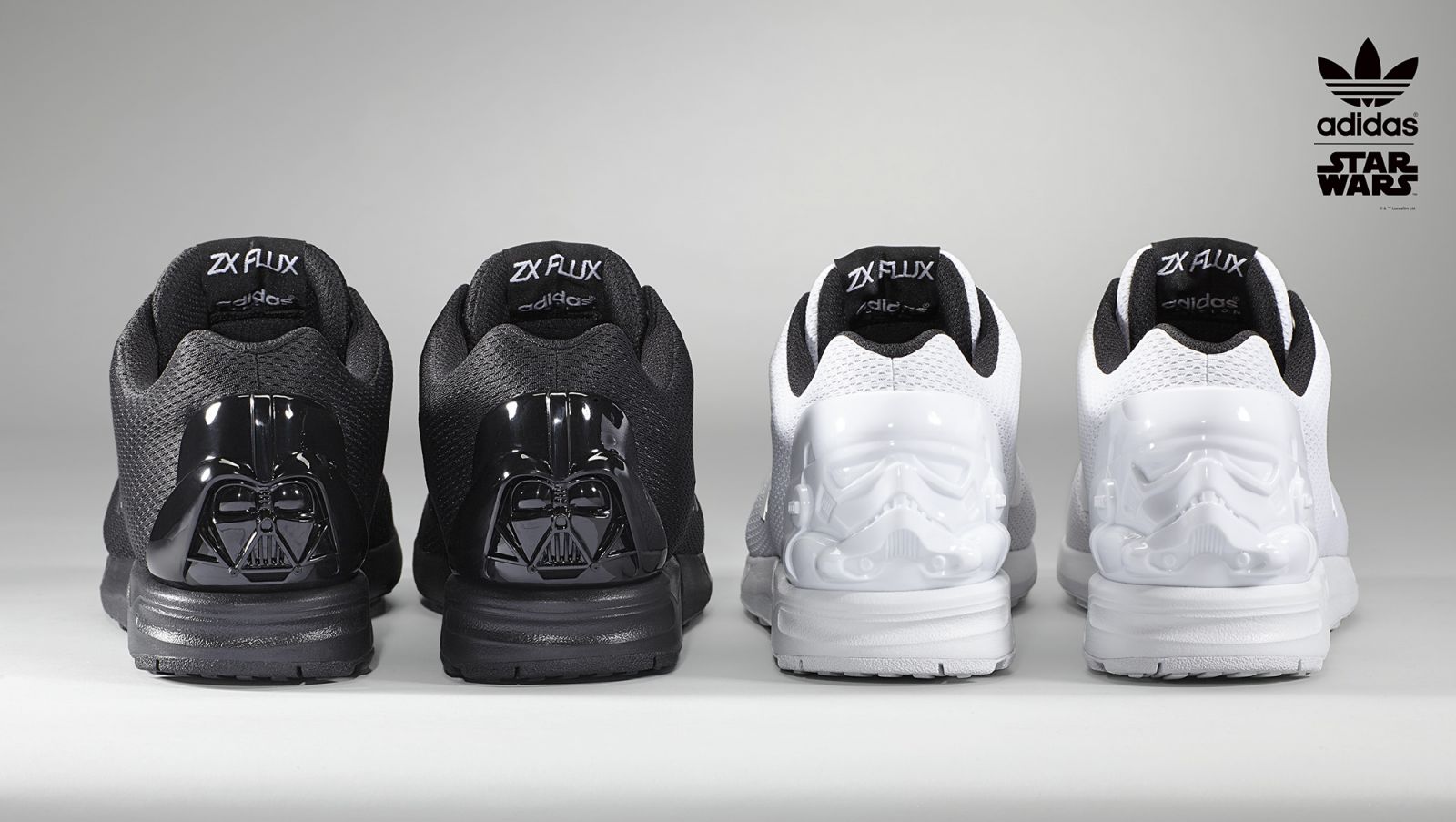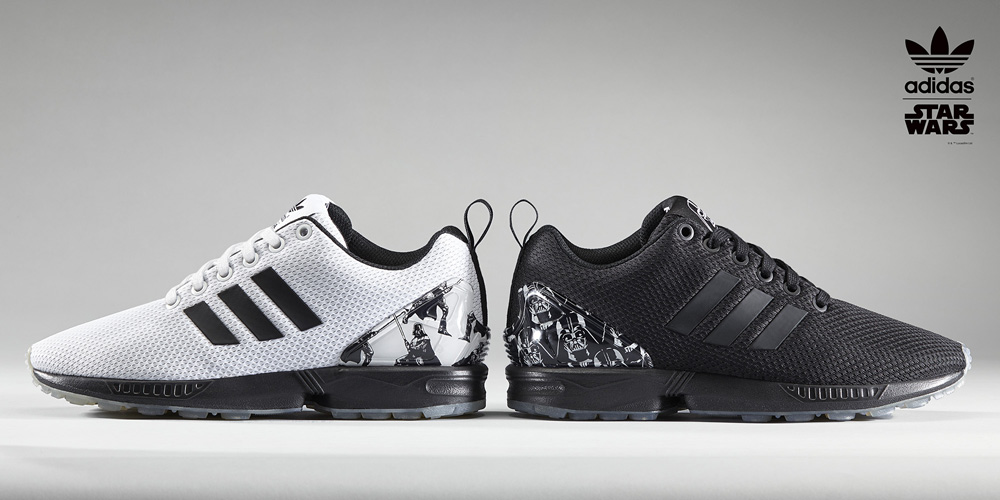 Year: 2015
The standouts of adidas' most recent Star Wars x ZX Flux collection are the versions featuring heel counters molded with the likeness of Darth Vader and Stormtroopers.