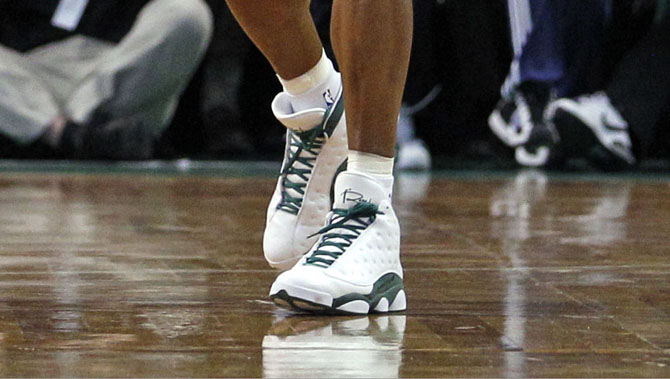 The recent, and seemingly random, release of two pairs of Chris Paul exclusive Air Jordan 13s sparked much debate as to whether PEs should release, or remain exclusive. We asked our roundtable of Jordan collectors for their thoughts on the matter. Here's what they had to say.
Mark Bostic aka JumpmanBostic: Yes, it would be dope to be able to obtain some classic PE colorway sneakers. I've seen many, and I've been able to add a few to my collection that are simply amazing and made with the utmost quality and craftsmanship.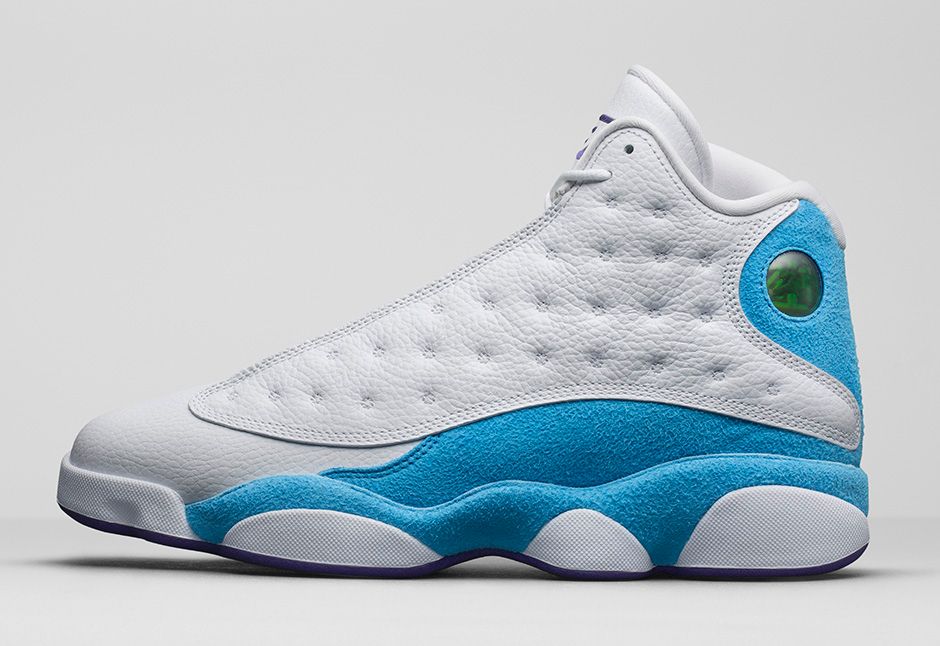 Steve Jaconetta aka ajordanxi: PEs will always remain sought after, even if you do see a few release at retail. If they do drop, a limited approach is best, but enough to make them somewhat acquirable by everyone. That would make me happy. I really wanted that China-exclusive CP AJ 13, for example. But for all intents and purposes, the less PEs out there, the more we have to look forward to debuting on our favorite athletes.
Eric Hsieh aka ahliang119: Depends how you look at it. If you are looking from the business standpoint, yes, they will definitely start to release more Player Exclusive colorways to retail. It gives more opportunity for people to own a player exclusive colorway at retail price. But if you are speaking from PE collector standpoint, then it's very hard to describe the feeling in words, because you might have spent and arm and leg to finally find a pair to add to the collection. I would be speechless if the PE were to release later on. I would love to see JB keep the PEs exclusive to the player.
Rolo Tanedo Jr. aka dunksrnice: Probably keep it exclusive. If they do release them, they would keep it limited like they have been doing.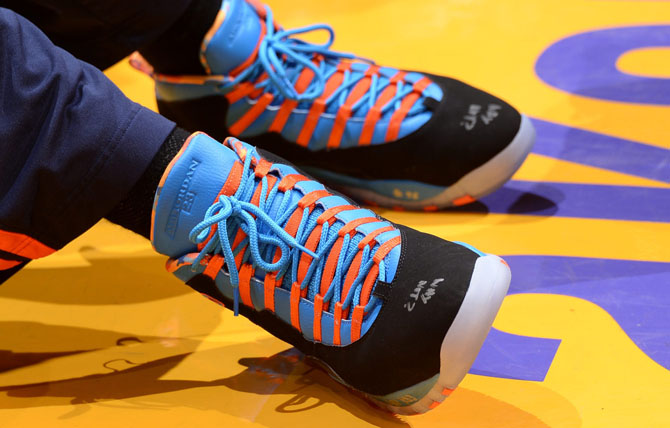 Marvin Barias aka mjo23dan: This depends. I do feel original pairs should be unique to the player, with a slight twist of change to the release. It should be a way to pay homage and respect to those originals.
Ace Cervantes aka acervan316: Player "exclusive" sneakers are made "exclusively" for the players. And with the exception of sample sizing, they are only made in that player's size. To me, that's the end of the topic, period. Let's keep it at that. I personally got into game-worn player exclusive collecting for the nostalgic reason. Owning something as special as a game-worn player exclusive – a pair that the player actually played in – is monumental. Having a pair that has a special connection to the player that no one else owns brought me closer to this hobby of ours, and made me more passionate for the game of basketball. It's something that I would like to have kept sacred. I could understand if JB were to release colorways based on some of the player exclusives that been released in the past, but maybe it would be best to leave the player icon logos off the sneakers such as the "CP3" and "Sugar Ray" designs. Let the actual real player have that as theirs only.
Jermaine Tolentino aka Phase 2: This a tough question for me, only because I personally enjoy hunting down PE pairs. I totally understand when Jordan Brand released certain PEs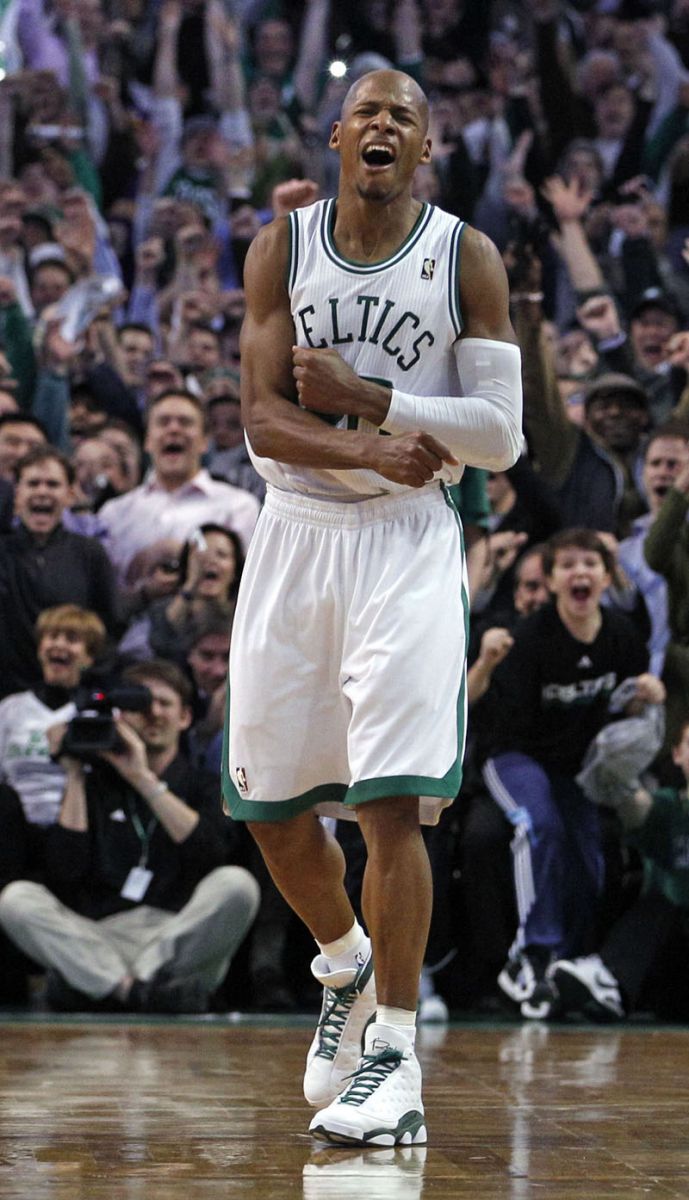 to commemorate a historic point in time, like when Ray Allen broke the 3-point record in the white/green 13s. That made complete sense, and collectors worldwide went crazy because they represented the feat. On the contrary, when releases like the Chris Paul 13 come out of nowhere, it can leave customers confused. First off, Chris Paul is not retired and is still highly active in the league. It would've made more sense to release a 13 color that represents his current team. Yes, I understand that the Hornets colorway that released is an amazing looking shoe, but it just leaves me scratching my head when I see pairs sitting on shelves. They should've sold out. … I'm not a Spurs fan by any means, but I was surprised that Jordan Brand didn't release the PE shoes that Kawhi Leonard wore during his Championship game. It would've been a great way to commemorate his Championship win, but also to recognize his Finals MVP performance.