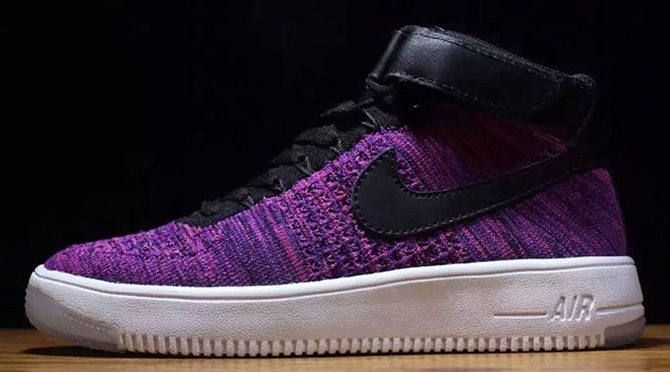 by Brendan Dunne
The Nike Flyknit Air Force 1, like the standard Nike Air Force 1, will have several height options available.
High, mid and low versions will be on the shelves once the shoes are ready for retail release. This latest preview offers up what appears to be a Mid, this time using a purple Flyknit base that shifts across a few different shades on the upper.
While there's no firm sneaker release date on this particular colorway, the Nike Flyknit Air Force 1 should make its debut in early February, 2016.