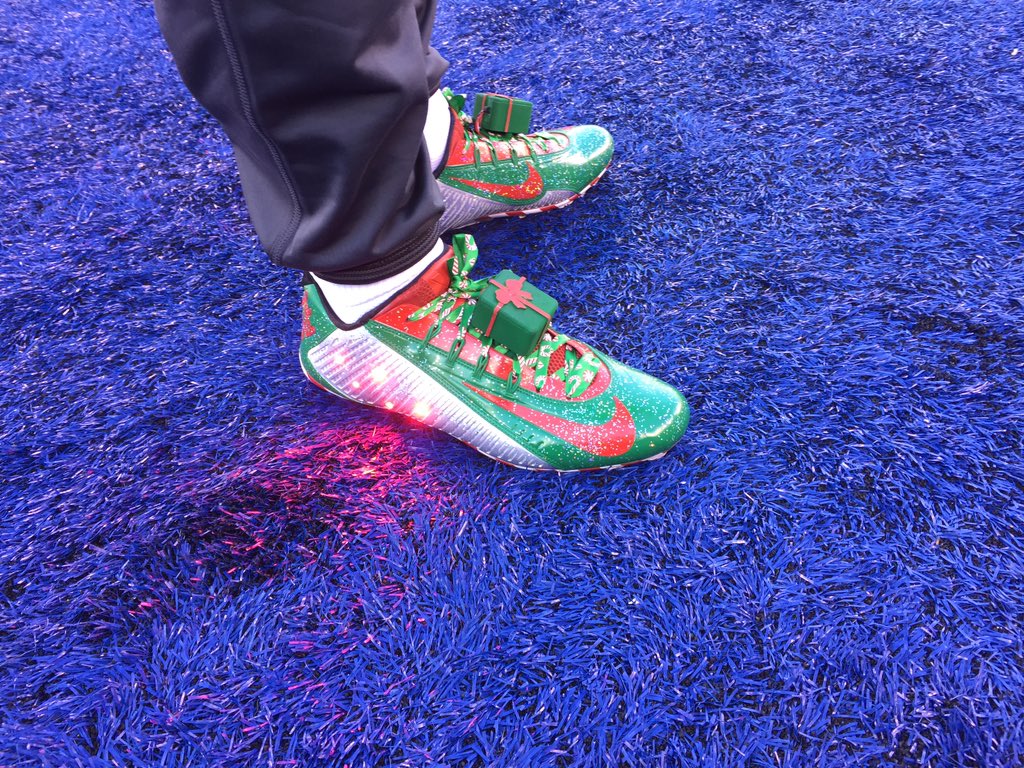 by Brandon Richard
What P.J. Tucker has been to the NBA's version of #SoleWatch, New York Giants wide receiver Odell Beckham Jr. has been for the NFL this season.
Ahead of today's game against the Carolina Panthers, Beckham was spotted warming up in a pair of Christmas-themed Vapor Carbon 2014 Elite Nike cleats that actually light up. According to the Giants, who shared a video of Beckham's cleats on Instagram, the project was a collaboration between Equipment Director Joseph Skiba, Beckham and Nike.
As he has with past customs, Beckham will probably switch into a pair more suited for the game at kickoff, but credit to him for making cleat watching fun this season.