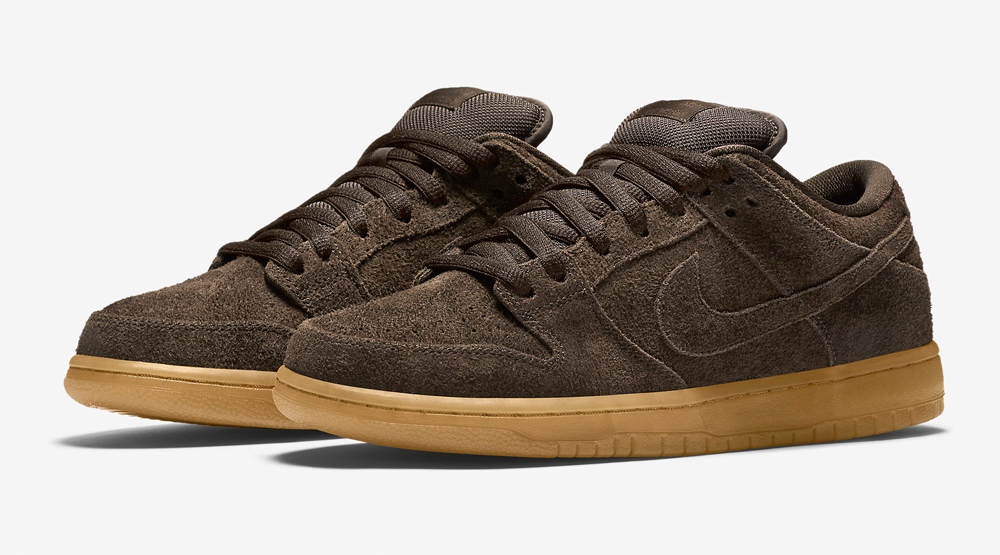 by Brendan Dunne
The latest figure to get their own Nike shoe isn't a celebrated athlete but a mythical beast.
The Nike SB Dunk Low here appears to be a tribute to Bigfoot. The shoe has a nappy brown suede upper that looks like the fur of the Sasquatch, plus there's an insole graphic that features the creature posing in the forest.
On bottom the shoe has a lighter, translucent shade of brown.
These Nike SBs aren't in stores yet, but readers can expect them to release in the next month or so.