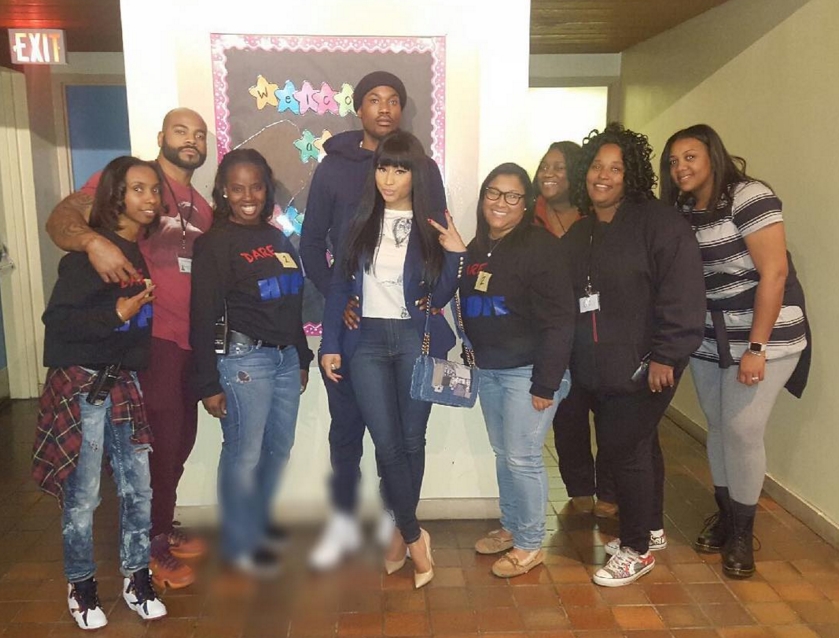 by Brendan Dunne
Philadelphia rapper and Puma endorser Meek Mill isn't interested in getting caught on social media wearing Air Jordans.
His girlfriend Nicki Minaj tried to prevent that from happening in an Instagram post late Monday night, blurring out his sneakers in the above photo from the duo's appearance at a group home in Meek's hometown.
Her approach here probably wasn't the best one though — a closer crop would have done just fine and probably avoided the speculation piling up in the comments section of the post regarding Meek's apparently forbidden footwear.
So, what was he wearing? In the below, uncensored image from the same event there's what appears to be a pair of "Legend Blue" Jordan 11s on-feet for Meek.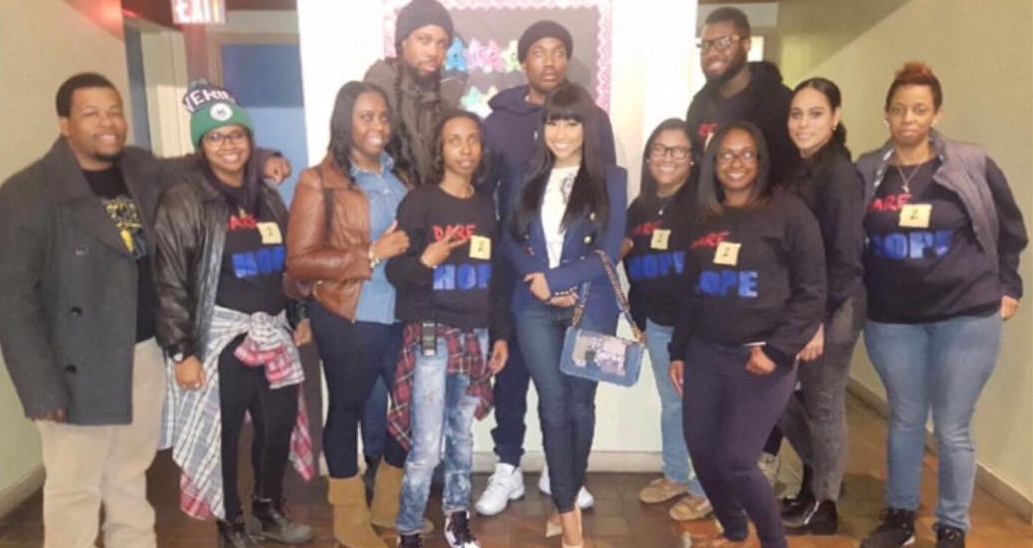 While this is certainly a gaffe for Meek on the footwear front, don't forget that he and Nicki were spending time with at-risk youth, a cause that deserves applause regardless of the shoes involved.