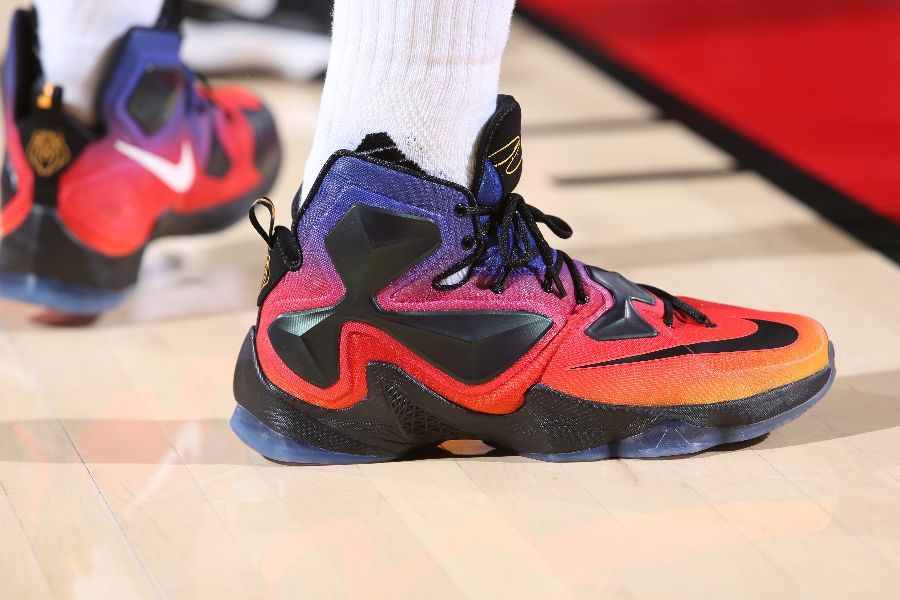 by Brandon Richard
When 11-year old Kian Safholm unveiled his Doernbecher Nike LeBron 13 design, he said that his one wish was to see his favorite player, LeBron James, actually wear his shoes in a game. Last night, James made Kian's wish come true, and he did so in his backyard.
Visiting the Portland Trail Blazers, James hit the court in the Doernbecher 13, a colorway Safholm says was inspired by King James' nickname and the sunrise on the savanna. Safholm has spent the past two years successfully battling a staph infection throughout his entire body.
When Safholm grows up, he wants to be a professional basketball player for the Cleveland Cavaliers. "Maybe LeBron will be the coach by then," he told Doernbecher Children's Hospital with a grin.