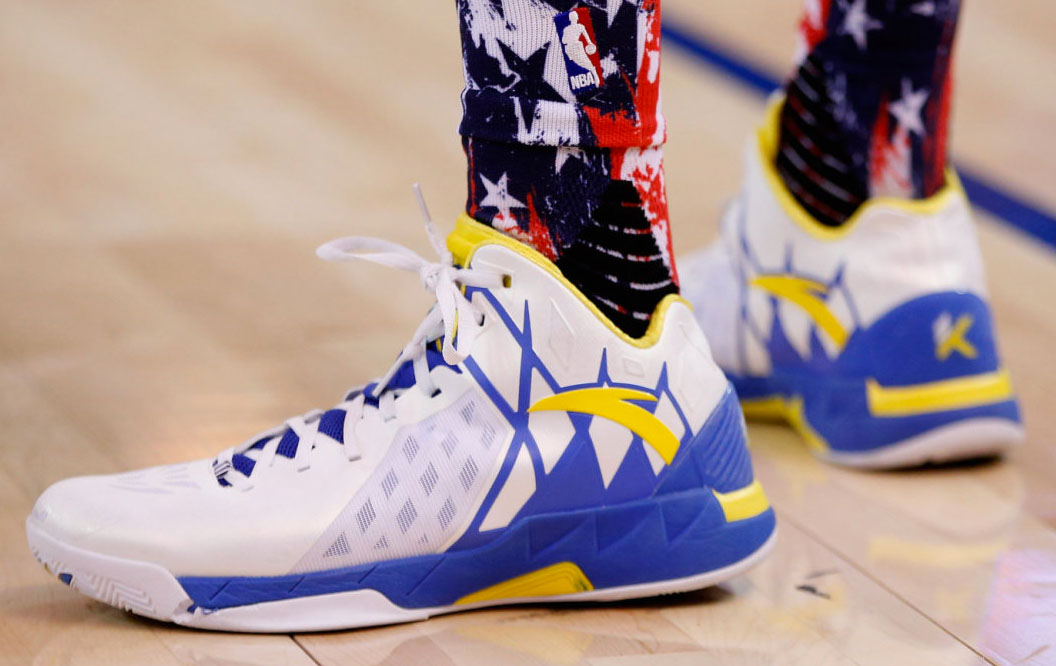 by Brandon Richard
Today, Klay Thompson and ANTA officially introduced his first signature shoe, the KT1. For now, the shoe is available at select retail locations in the Bay Area and China.
However, this past summer, Thompson made headlines for how he reacted to another ANTA sneaker. Photos from a press trip surfaces online, showing Thompson looking less than enthusiastic about his new partnership — apparently.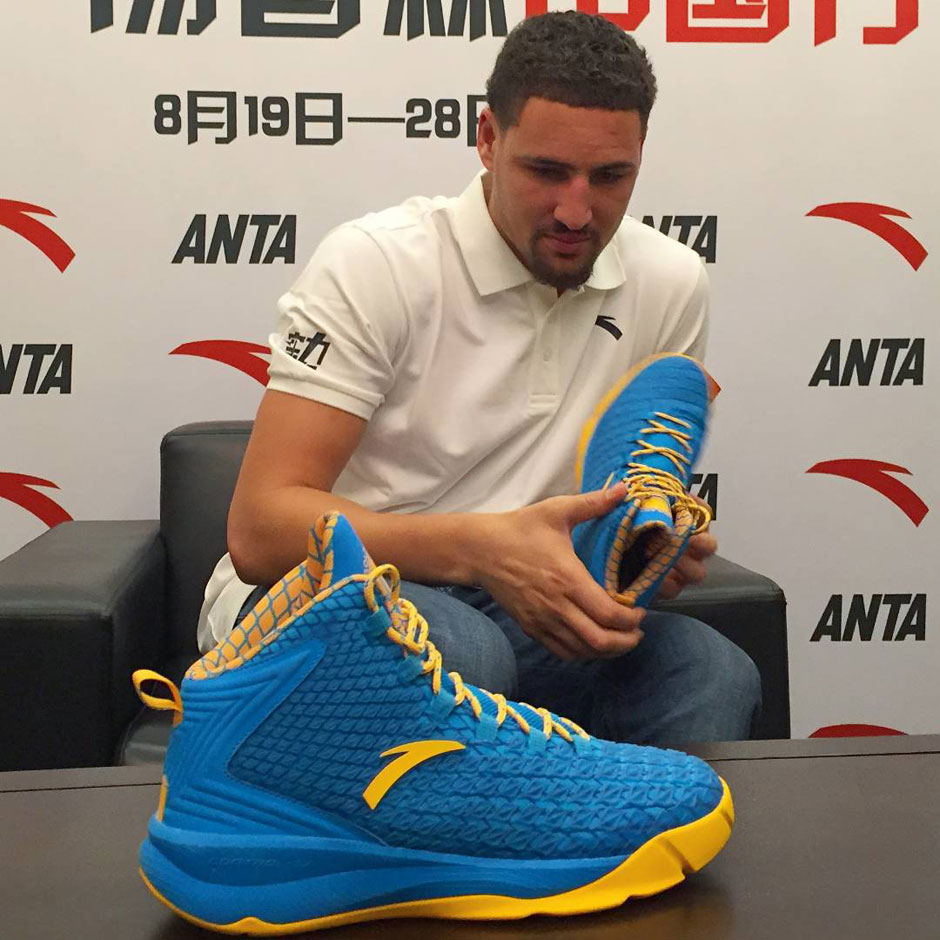 The reality is that the photos that went viral were few from a set that showed Thompson with a variety of facial expressions. Yes, even smiling. But users of social media (we're all guilty) aren't really in the habit of fact checking before clicking a re-tweet button.
Still, it wasn't exactly how ANTA and their new sharpshooter wanted their partnership presented to the public. Today, we asked Thompson about the photos during the KT1 event.
"I had a long night he night before," said Thompson about his lethargic appearance in the photos. "We just flew in. Two long nights. That's about it."
Thompson also made sure to get ahead of any unflattering photos that may surface from today's event.
"Probably how I'm looking now," he added. "Just a bad angle, it's alright."
So, according to the man himself, it was just a bit of fatigue. Which makes sense considering he had traveled across the world for the event. And judging from his his recent stretch on the court, he's enjoying his time playing in ANTA just fine.