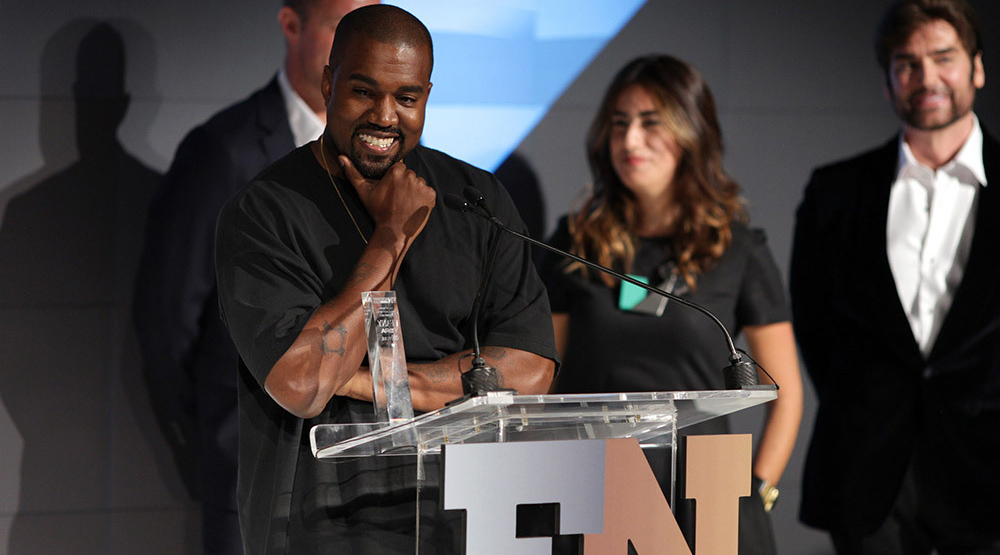 by Brendan Dunne
Kanye West took the stage at Footwear News' 29th FN Achievement Awards last night to accept his award for Shoe of the Year (for his adidas Yeezy Boosts) and to deliver the sort of acceptance speech that the world has come to expect from the outspoken rapper/designer/future presidential candidate.
Footwear News captured some of the more interesting quotes from his speech, including a rare moment where West broke down a few specifics details on his deal with adidas. According to him, adidas didn't give him enough money to make the first adidas Yeezy collection happen and he had to put up some of his own.
"The [adidas] contract said 25 SKUs, and the fashion show I was supposed to do a collection with 25 SKUs — I don't know how that was supposed to happen," West said. "And the original talent budget was $500,000 — I don't know how I was supposed to put a design team together for that, but luckily I'm a multi-millionaire rapper and I covered the rest of it."
West also had a couple words for Nike, who he refused to call out by name.
"And the company that I won't mention, that I've been very angry with in the past, they were very helpful too to launch the name Yeezy as a shoe."
Watch West's speech from last night below.