by Gerald Flores
Buy Now: adidas, Foot Locker, Eastbay
The sequel to Damian Lillard's debut signature sneaker, the adidas D Lillard 2, is dropping at the top of 2016 with a handful of upgrades. Some of the same specs that made the original a solid basketball shoe are also returning. Here, VP of adidas Basketball design Brian Foresta breaks down what's new on the Portland Trailblazer guard's second shoe to come from his burgeoning Three Stripes partnership.
Design of the sneaker was built around one of Damian Lillard's signature moves.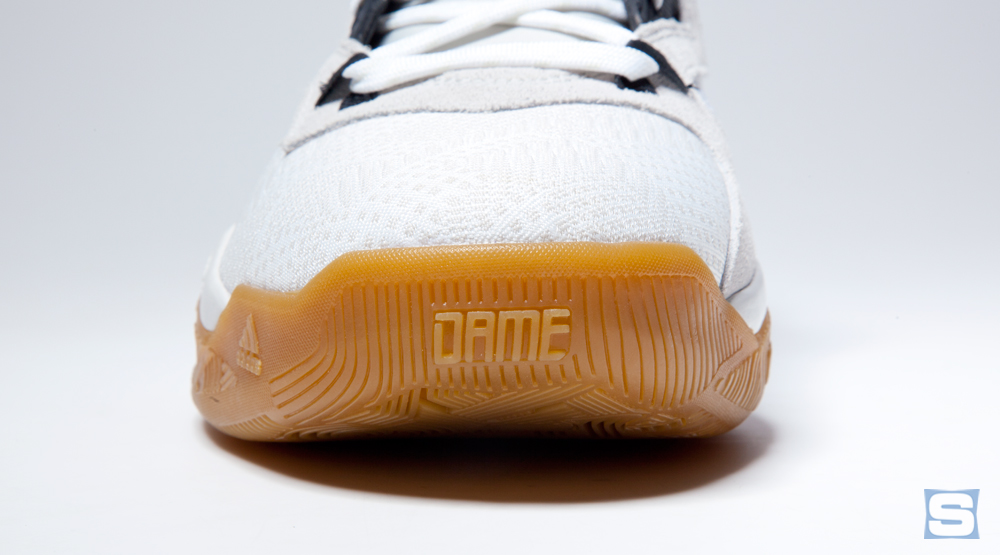 "Dame plays a lot on his toes, especially when it comes to that stepback jumper. We got a little bit lower on the shoe to give him a bit more support."
Instead of a synthetic leather, the upper on the adidas D Lillard 2 is mostly a combo of engineered mesh and jacquard.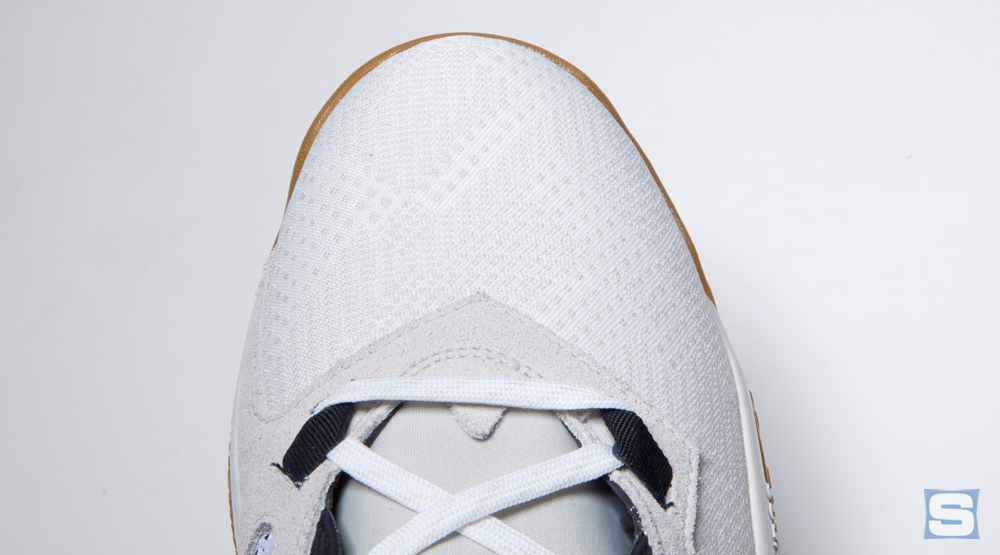 "It's very similar to Primeknit. For Damian's first shoe, a lot of the stuff he talked about was just having a shoe that was right out of the box and ready to go. We wanted to make sure the upper really conformed and moved with a player's foot. It's why we left the toebox really clean and nothing restricting flex so that it's super fast in transition."
The design is filled with sharp edges, which is a nod to Dame's open tattoo on his chest.
"That sharpness is a reference to that letterwork and linework. We brought that all the way over to the outsole."
Cushioning on the D Lillard 2 got upgraded to a system that's usually found on adidas running sneakers.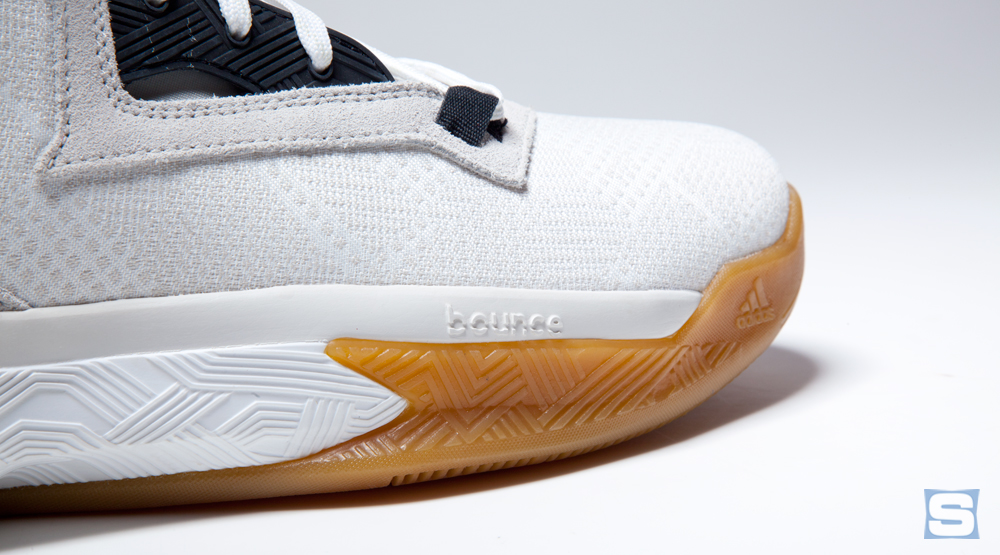 "He's on a Bounce dual-density foam. The core of the shoe has a softer compound. It's mostly in running. The athletes in both sports are different sizes obviously, so we fine-tuned it for basketball."
Another upgrade on the sneaker: the external lacing system and the internal sock.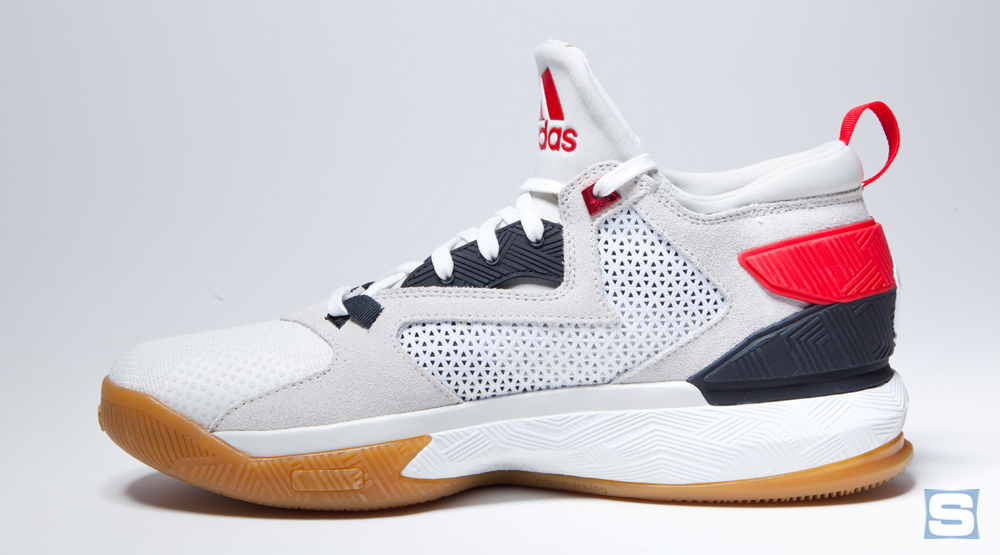 "From his feedback on the first shoe, the sock construction could be a bit more robust, so we added that to the construction. The same with the lacing system. We opened the eye stays up and added this TPU reinforcement to give it that real lockdown across the midfoot."
Expect a few special colorways and makeups to drop between January and NBA All-Star Weekend.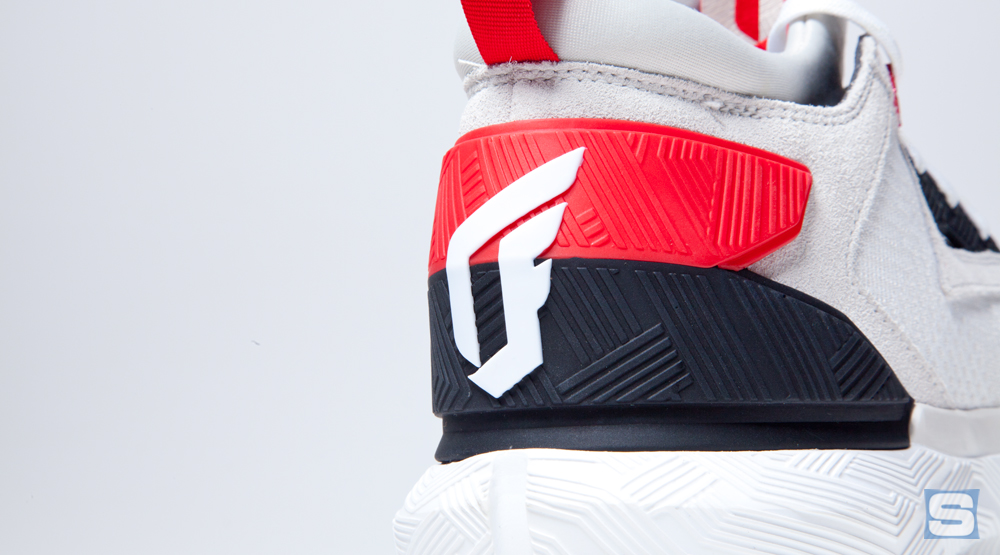 "We spent a lot of time with Damian and his family really trying to dig out those stories. We definitely have a bunch of hype drops coming that allude to those stories. We're going to diversify his offering to make sure there are more special editions of this shoe."