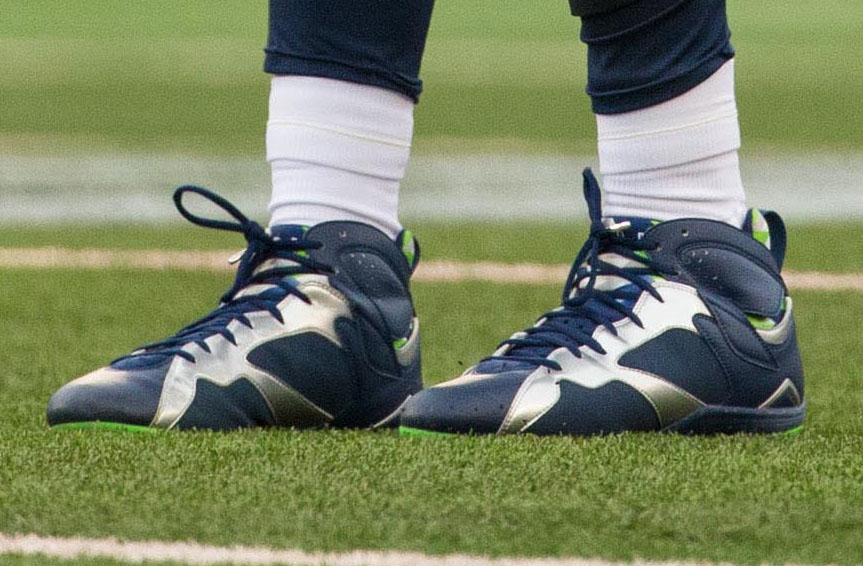 by Brandon Richard
Earl Thomas' Seattle Seahawks took a Week 16 loss to the St. Louis Rams, but he looked good in the field in a losing effort.
The veteran DB, who's been part of Team Jordan since 2013, played in a new pair of Air Jordan 7 cleats. This pair sports the usual navy and bright green Seahawks scheme, but with metallic sllver overlays on the upper.
Thomas had a tackle as the Seahawks fell to the Rams 23-17.