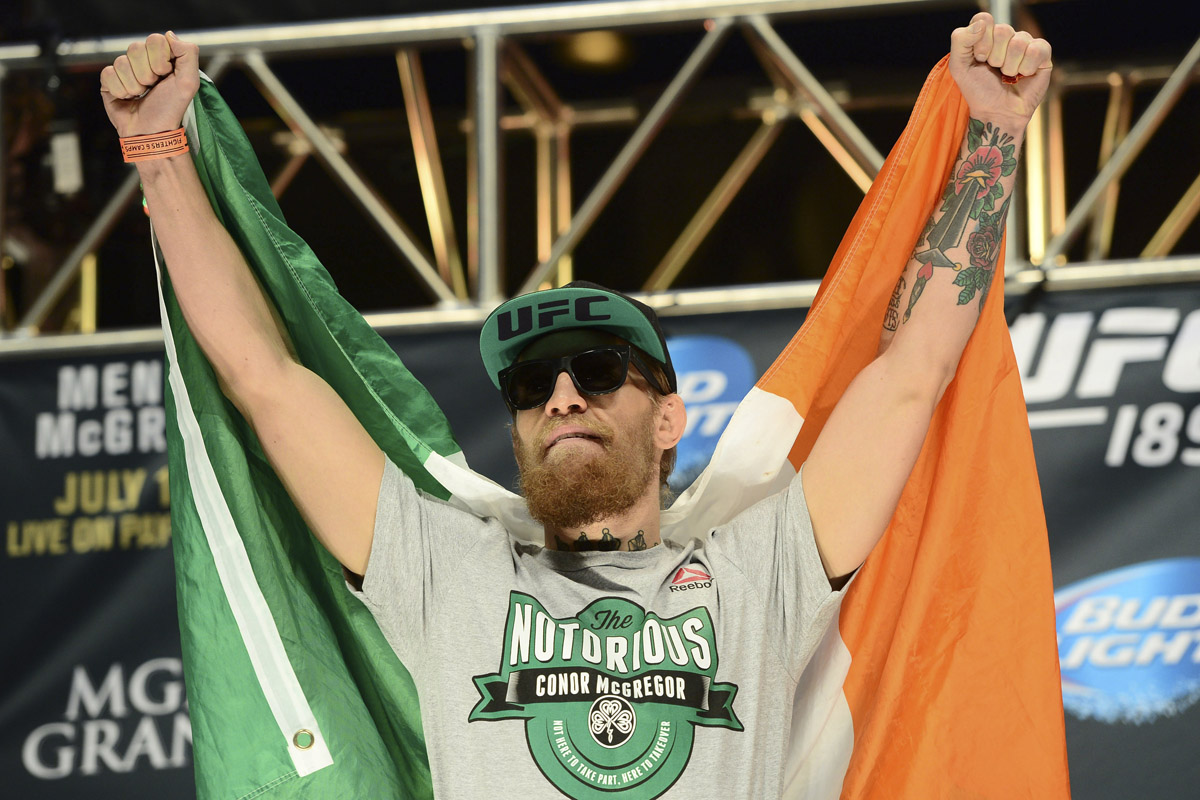 by Brandon Richard
One of the world's biggest MMA stars needs your help for his next fight.
On Dec. 12, Conor McGregor will take on José Aldo at UFC 194 in a highly anticipated unification bout for the featherweight title. He'll handle the punches, kicks and holds, but his ringwalk footwear for the event is up to you.
UFC's official sponsor Reebok is currently holding a contest, calling for fans to vote for one of four ready-made Furylite designs. The winning shoe will be worn by McGregor when he makes his way to the octagon next weekend. Furthermore, 10 free pairs are being given out to random voters.
Head over to reebok.com to vote.