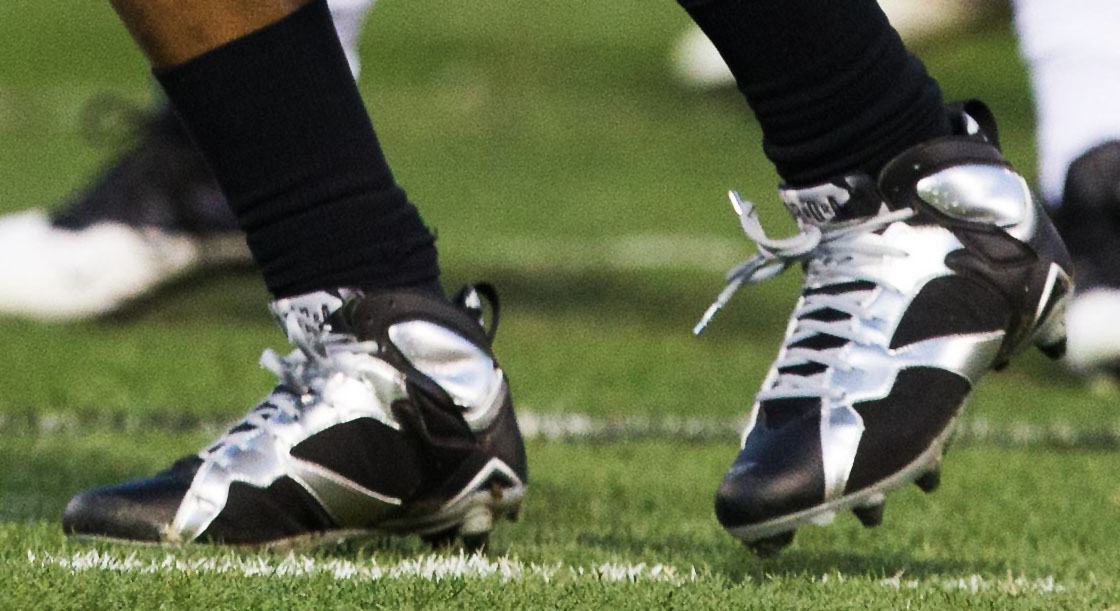 by Brandon Richard
One of the NFL's all-time greats said goodbye to his home field last night, when the Oakland Raiders hosted the rival San Diego Chargers.
Charles Woodson, who is retiring at the end of the season, spent 11 of his 18 years in the NFL suiting up in silver and black. In his last game at the Oakland Coliseum, the longtime member of team Jordan played in black and silver "Raiders" Air Jordan 7 PE cleats.
In a classic division matchup, Woodson chipped in with a tackle and his first offensive play since 2000, as the Raiders edged past the Chargers 23-20 in overtime.