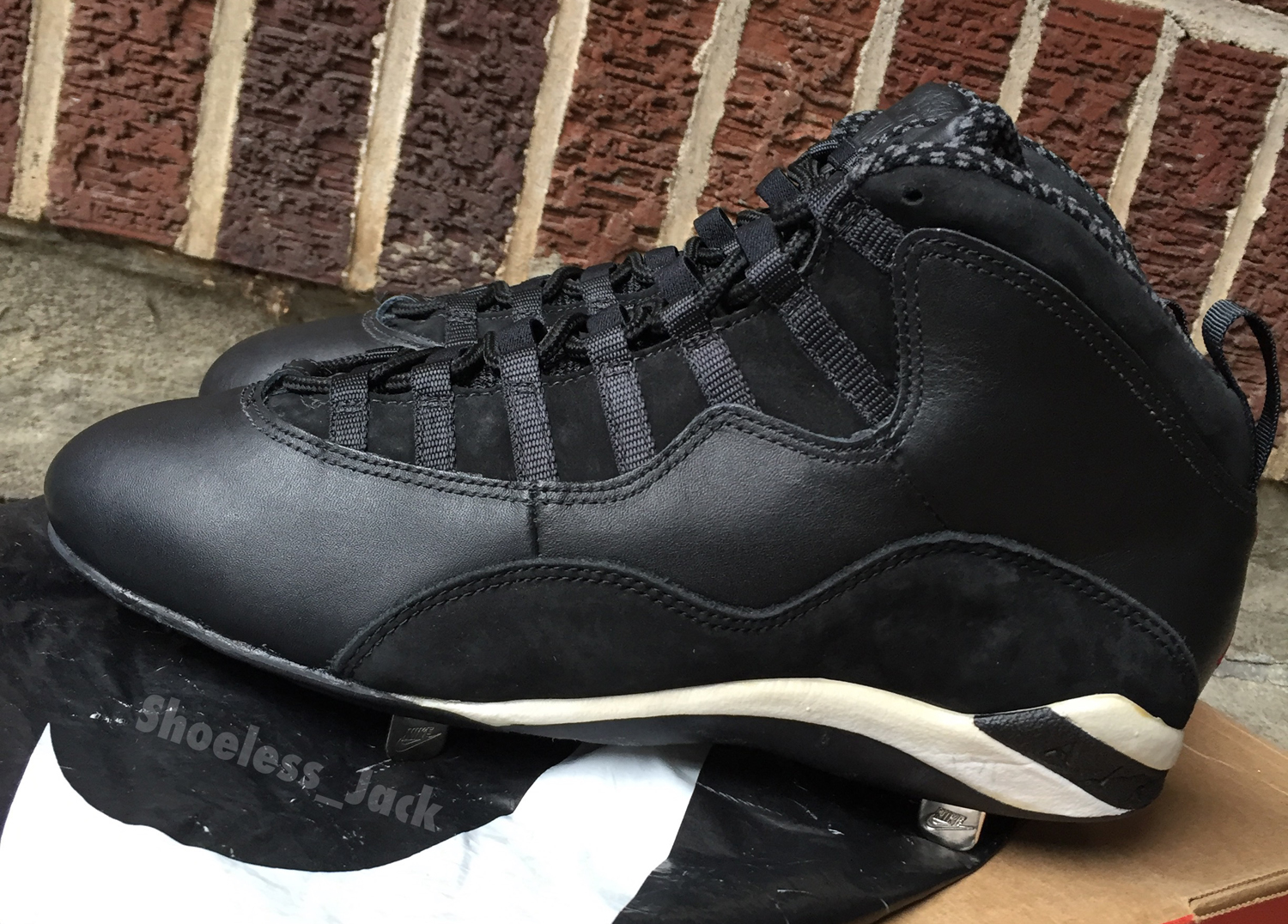 by Brendan Dunne
The Air Jordan 10, originally released in 1994, came at a strange time for Michael Jordan. The man had retired from the game of basketball to pursue a career in professional baseball, meaning that his player exclusive pairs of the sneaker took the form of baseball cleats.
This is one of those pairs of cleats, which comes from the collection of shoeless_jack. The shoe wasn't necessarily made for Michael Jordan to wear, it's a size 9 instead of his 13, but was instead meant to show off how the Jordan 10 would look in cleat form.
The cleat has a plain black/white colorway to it, which matches the Birmingham Barons uniform that Jordan wore at the time.
Of course Jordan would eventually return to the NBA donning the Jordan 10s, but this pair hints at what an alternate reality for the Air Jordan line would have looked like.