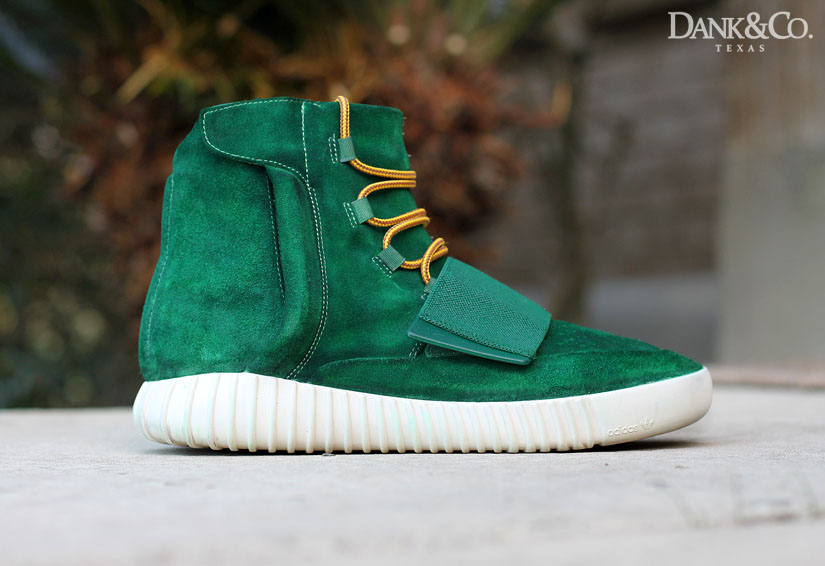 by Brandon Richard
With the second official adidas Yeezy 750 Boost release nearing, noted sneaker customizer Dank unveils an unexpected version of his own.
While he didn't disclose process details on his blog, it appears Dank simply dyed the upper green, adding a set of classic boot laces to bring more unique flavor to this custom.
Though Kanye West hasn't worn a pair of adidas Yeezys in green, the models' earthy palette makes an eventual release seem not all that unlikely. If you need a pair like this in your rotation now, head over to jwdanklefs.com for inquiries.