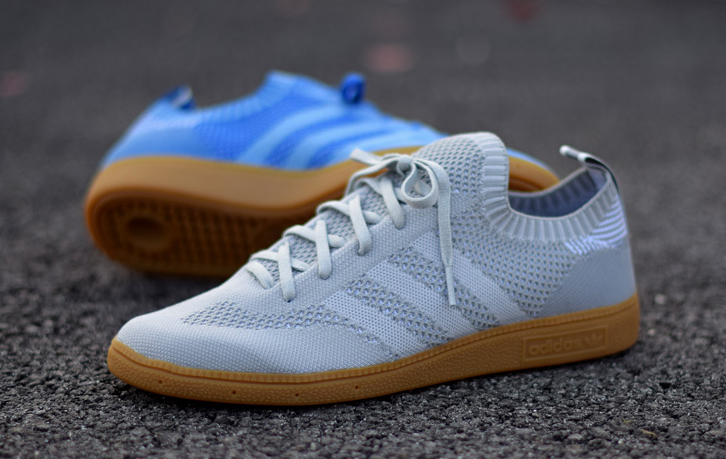 by Brendan Dunne
There's a big wave of Primeknit sneakers coming for 2016 that will put adidas' knit technology to use in lifestyle categories rather than performance ones.
One of the remakes the brand is cooking up is this, the cleverly titled adidas Very Spezial Primeknit. While most readers might associate the term Spezial with Gary Aspden's line of heritage adidas tweaks, the name here refers to the original Spezial shoe.
It looks like the adidas Very Spezial Primeknit pairs pictured will be at sneaker stores come April, 2016 for around $140.