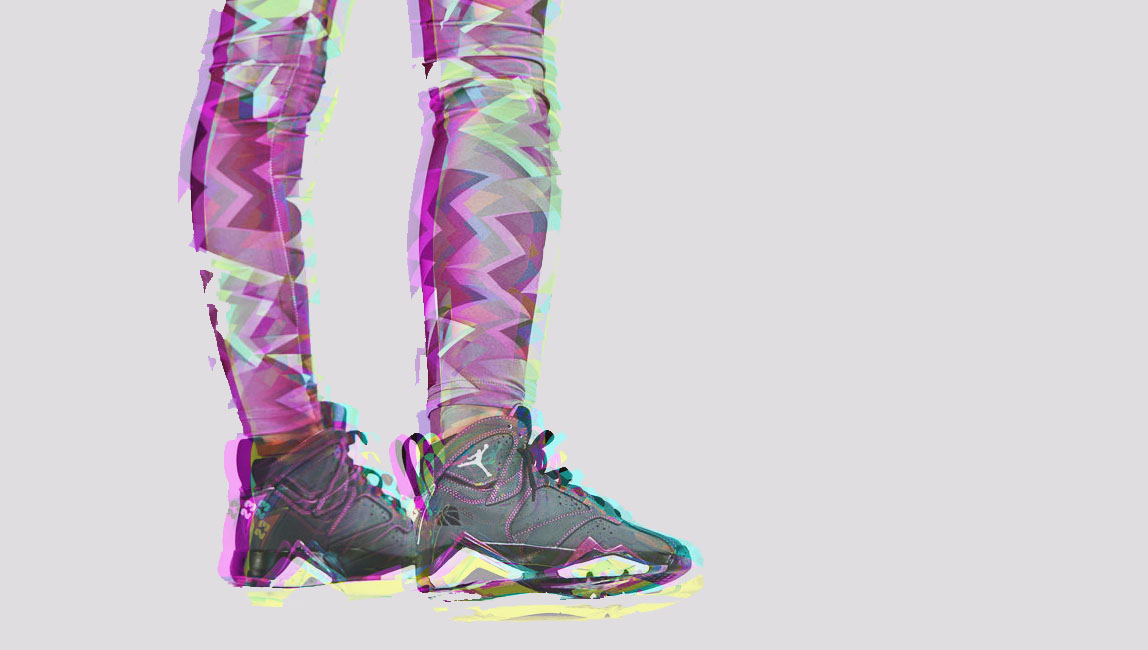 by Brandon Richard
After almost 20 years of officially operating under the Nike umbrella, Jordan Brand has blossomed into one of the world's leading sportswear brands. Last year, Jordan's U.S. sales climbed to $2.6 billion, including a 58 percent chunk of the $4.2 billion basketball shoe market. According to Nike CEO Mark Parker, the brand is pushing to be a $4.5 billion business itself by 2020.
To achieve that growth, Parker and Jordan Brand officials are aware that expansion is necessary. Rumored areas of interest in that regard include training, running and womenswear, though Jordan Brand representatives deny that moving into the latter is imminent, refuting an October Bloomberg report.
Over time, Jordan Brand's efforts in the women's category have been inconsistent at best. The first and only flagship Women's Air Jordan was released in 1998. Vashtie Kola launched the first ever female Air Jordan collaboration in 2010, but there haven't been any since. Maya Moore and April Holmes are the only females listed as part of the Jordan Family. Searches on websites like nike.com and Eastbay reveal very few options specifically made for women. To what extent can be argued, but there's a clear disconnect between Jumpman and the female consumer.
But it doesn't have to be that way, and hopefully won't be for much longer. Women are ready to embrace a Jordan Brand that speaks to their needs the same way it has to men for the past 30 years. We spoke to prominent women in the sneaker community to get a better understanding of what steps they would like to see Jordan Brand make moving forward.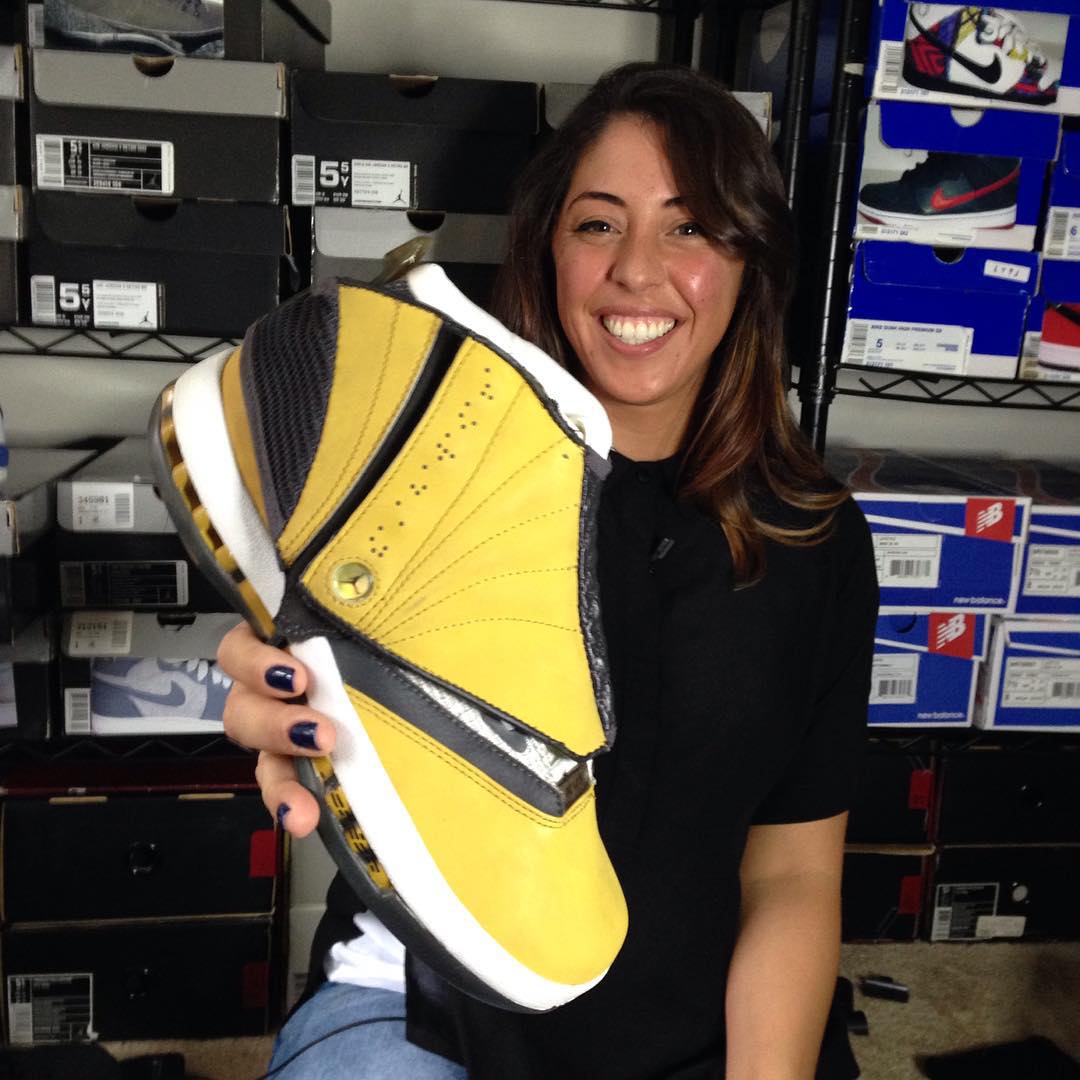 SoleDeVida
Female Sneaker Collector — soledevida.com
If you would have asked me this question during my earlier years of buying sneakers, I may have only pointed out two wants. One, for male-only releases to drop in GS sizes, and two, for a VARIETY of retros to release in different colors. I see the effort Jordan Brand is making by coming out with the expanded GS range and different colorways, and it is appreciated, but we would like more. I would love to see more releases like the girl's "Sand Dune" Retro 1s and "Pearl" 4s. Jordan Brand stepped away from the box filled with pinks and purples and brought out texture and different materials. I know they were for the 30th Anniversary, but in comparison to all the specialty releases that come out in male sizes, Jordan Brand can afford to show more unique love to the ladies.
Now, looking at it from the business standpoint and taking into account the needs of today's female "sneakerheads," Jordan Brand can achieve the goal of doubling sales by 2020 if they were to create a line of women's basketball sneakers. No, not just by throwing money into retroing existing sneakers with feminine colors. They need to take the time to create a sneaker that is fit for the shape of a woman's foot. While most focus on the size different between men and women's feet, they do not take into consideration that there's a difference between the heel and the ball of the foot. With the establishment of the WNBA in 1996, why have they not attempted to collaborate with more of these talented ladies? This is an opportunity that the Jordan Brand should not pass up.
---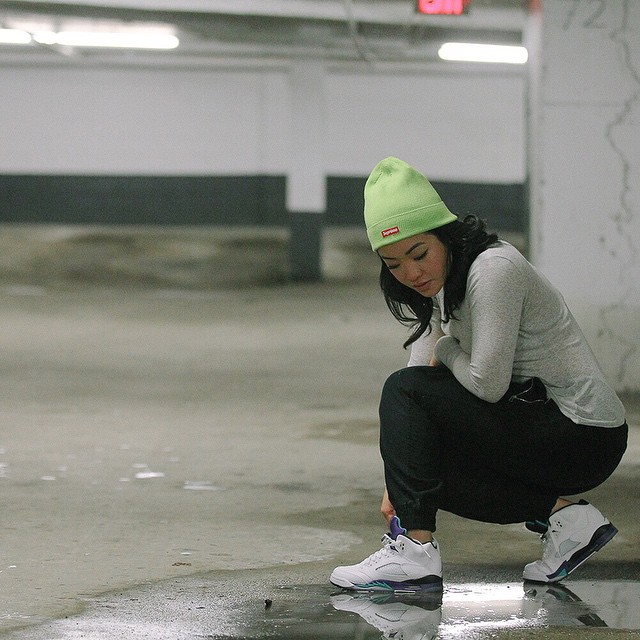 Anna Bediones
Creative, Marketing and Communications — annabediones.com
Jordan Brand definitely has an opportunity to finally cater to its female demographic and I am both anxious and excited to see what they have planned. It really could go both ways. Their past efforts in extending GS sizes didn't feed my hunger because the actual issue is that many men's releases were not accessible to the smaller-sized enthusiasts like myself – not the other way around. Adding pink and purple could only do so much before it became exhausting, and although some of the women's only releases were pretty great (think: Jordan XI Low "Pink Snakeskin" or the Vashtie collaboration Jordan II "Lavender") – it only feeds a certain crowd. It's not that women don't like pink and purple, we just don't like to be force-fed pink and purple as our only options. Offering smaller sizes and including them in their scope for more limited releases and collaborations would definitely catch my interest. I just lost my mind over the thought of Fragment Air Jordan 1s in a size 5Y.
I think the first focus should be the lifestyle and basketball demographic as they are likely the ones most interested in testing Jordan Brand's expansion. The clothing can easily be translated into women's fits – for example, varsity jackets, sweats and tights could do well so long as they had a full range of clothing options to go with. I would cash out on crop tops and tanks for sure. They can take after Nike's recent push to women's basketball with something as simple as offering women's cuts and spotlighting female athletes.
I'm very excited to see where Jordan Brand takes this and hope that they are able to execute, because I am a long-time customer. It's about time!
---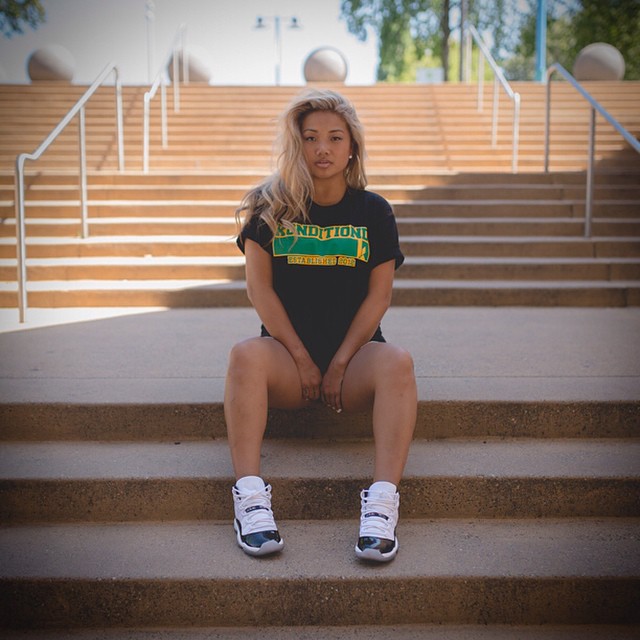 Infamous Kayce
Brand Ambassador / Influencer — @infamouskayce
In my opinion, what I think would grab more attention is product isn't corny and just pink, baby blue or purple. Most of the girls I know don't really like those colors — especially females who are into sneaker/athletic/street fashion. As a female in the game and fashion world, if Jordan brand designed more shoes that were a little easier to wear color wise, it would definitely be more appealing. It's really hard to match with the pinks, blues and purples, because they are very unique shades most of the time. I would appreciate more monotones or earth tones. Give us shoes that the male consumer might want, but can't get because it's only in women's sizing — that always happens to us. Males get all the dope colorways, and most females can't fit men's sizes, so we miss out (myself included). Honestly, even if they just offered more of the male colorways in sizes for women and kids, that would be okay with me too.
Clothing wise, I've never really been a fan unless it was to hoop in. It would be cool if they did a lifestyle line, or something like the Nike Tech apparel that's been dropping for females. Again, staying away from the pinks, blues and purples.
As for marketing, I think it would be dope if they tapped into the "female sneakerhead world" (I hate the term sneakerhead lol) and did more collaborations, endorsements with more of the girls in the game, celebrities or not. Events like All-Star Weekend or the Vashtie collabs were cool, but there should be more. There's definitely a lack of respect for the women in the game, so getting everyone to work together for female empowerment, and to have Jordan brand backing them, would be a game changer. There are really no brands that have women as a heavy influence or face of their brand. Don't get me wrong — having Maya Moore and April Holmes as the only females in the Jordan Brand family is dope, but why are they the ONLY ones? There are so many other females within sports, entertainment or just the real world that would represent the brand well. People want to buy things they can relate to, so even if it's not giving a female their own shoe, having girls endorsing the brand would be very beneficial. Come on, us females spend SOOOO much money as it is on clothes and shoes. Tapping into the women's consumer world would be a great marketing move for any brand.
---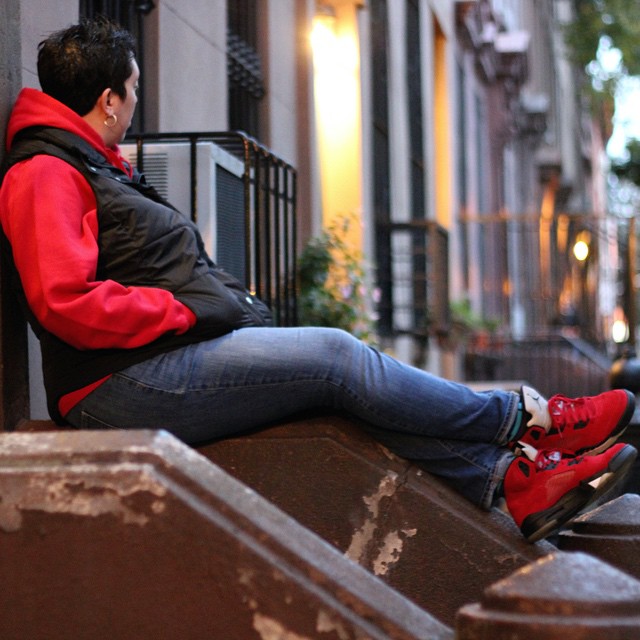 Jodi Rockstar
A Girl Who Loves Shoes, NYC Designer — @JODIROCKSTAR
As a female who loves all types of sneakers, I would like to see Jordan focus more on actually recycling back from the 80s and 90s, when sneakers were being referenced from female groups like TLC and Salt-n-Pepa. I remember watching a Missy Elliott video when I was younger and dying for adidas because she was wearing it. As consumers, we sometimes want to have what artists or athletes promote.
Female sneaker collectors are so over seeing pink and purple colorways and GS releases that we tend to get upset when Jordan releases shoes like the "Laney" 14s just in men's sizes. They're putting themselves in a box when they pick and choose which sizes they offer for each sneaker release. If you offer everything to women, we will buy it for ourselves, period! Why does Jordan Brand drop GS sneakers that look like they were made for kids? What happened to past releases like the "Sand" 4s, "Maize" 7s and women's "Aqua" 8s? Those colorways were clean without that childish look. They retro so many of the men's OG colorways — why not bring back more of the previously released women's styles? I know a lot of men who would also be happy to see that happen.
If you look back at the female basketball player collaborations from Nike, you will mostly see White/Blue or White/Black colorways. Now, Jordan has implemented the new GS sizing, but if they want to make a ton of money, why aren't they doing that for all releases? I believe that if Jordan Brand could pair up with more female athletes, empowering young women like Nike did with Sheryl Swoopes' Air Swoopes in years past, they would have home runs!
---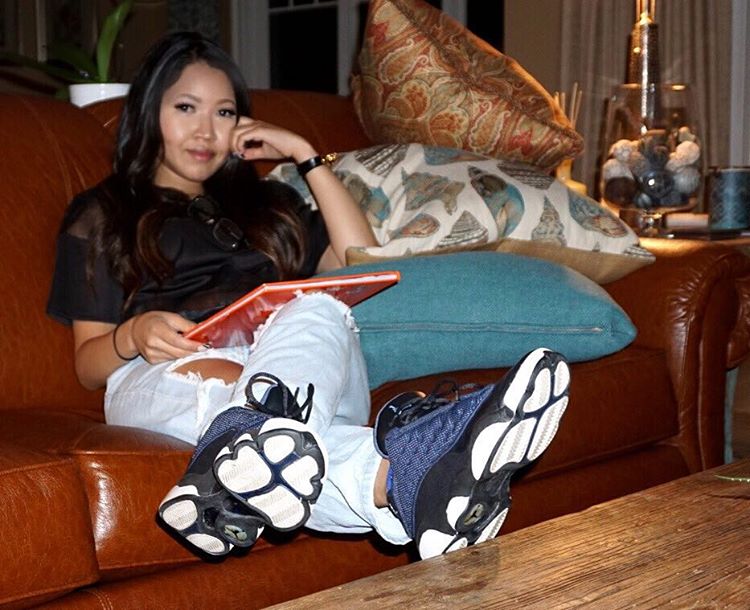 LoveTasha
Sneaker Enthusiast — @lovestasha
Since the beginning, JB has been primarily male dominated. Recently, I've seen a huge increase in females rocking Js. I thought that was pretty game-changing — it's now fashionable to rock kicks and not just for tomboys. But let's not forget that JB already has a niche market of female customers who are into the classic basketball approach that derives from MJ's championship legacy. He's a legend and his story alone will sell products for generations to come. The rest of the Team Jordan (specifically one of the newest members, rapper heartthrob Drake) are excellent hype men to keep it going, too. This announcement would raise excitement for new sizing and colorways, but the brand needs to be extra careful to not lose the loyal fan base that has been following it for decades. Any change needs to be executed with extreme caution, as it could either make or break the brand in terms of being at the top of the sneaker industry.
Fashion is huge for consumers right now, especially women. I'm sure JB sees the madness that's been going on via social media and most likely wants a piece of the pie. They've slowly introduced higher end "fashionable" designs (Westbrook, Jasmines, Air Pythons). But classic Jordans already have a role in current trends (cue song lyrics: "mini skirt with my Js on"). If they really wanted to reach, they need to tap into that market with fresh sportswear for ladies that reflects a message of empowered women. Exclusivity and quality definitely need to be focal points in this movement, as well. They can't release something just because. I also hope more focus is put into the women's colorways, because adding pink and purple in the GS line has resulted in many more misses than hits. We like more than just pink and purple! The main items that sell out are GS sizes that align with men's retros and limited releases. If they could get it to the point of releasing limited women's products that are so dope, even men want them, then they'll be golden.
Additionally I hope they give more attention to the fanbase. So many people love the brand, and social media is the easiest way to reach out to connect with them. As far as collabs, what is with just the two female collabs (Vashtie, Nicki Minaj x Jasmine)? This is where the question "Why now?" comes into play. There has been minimal love for the ladies in the past, but I'm looking forward to changes. In the makeup world, I've seen brands collab with social media makeup gurus from Youtube and IG to do palettes. The Doernbecher line does amazing for the cause through its limited collaborations. The hype for it has and continues to be huge. Maybe JB's women's category can take some pointers? Select a solid lineup of ladies to represent with their very own limited Jordan colorway and be consistent with the releases. This would be great to see, although I feel it might be too farfetched in my sneakerhead dreams. In any case, Jordan Brand definitely has some buzz now with Drake and the recent Supreme collab. Along with this new announcement, this is quite exciting. Please keep this train moving!
---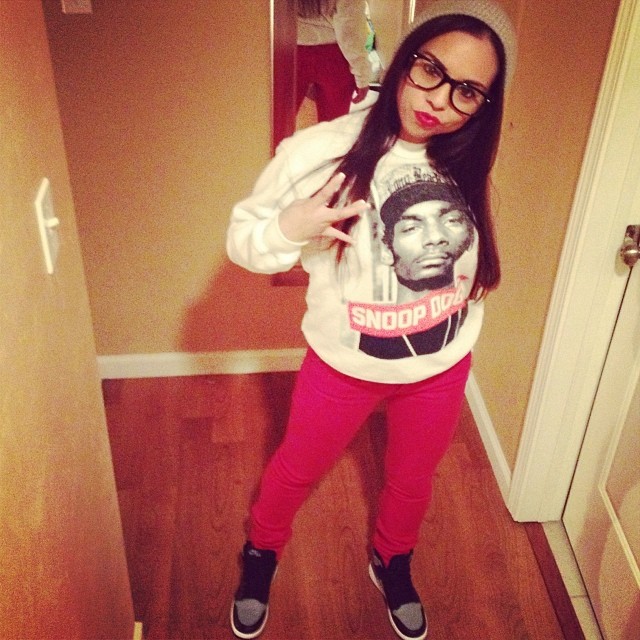 Lynette Mitchell
U.S. Air Force — @Ms_Nettie
As a female sneakerhead, I am actually quite excited to see what the Jordan Brand will have to offer. I'm also glad that they are finally recognizing that the females in the sneaker community are a force to be reckoned with. As far as what I would like to see from them, it's probably what most female sneakerheads have been wanting for a while — more variety in the options offered to the ladies. As we all know, in the past, most sneakers that were made for us were just pink and purple versions of the men's colorways. I think creating a line that specifically caters to those of us who fell in love with the brand because we loved Michael Jordan as a basketball player will help it reach a broader range of females. This would include more apparel that is strictly designed for women, a more diverse color palette and sneakers that are geared towards women — not children. Yes, I know most women have smaller feet and can wear children's sizes, but we'd like a more mature-looking sneaker. A sneaker, found in the women's section and not the children's section, that's just as detailed as those designed for our male counterparts.
Also, there have been plenty of amazing female athletes that young women look up to; if the Jordan Brand incorporated these women into their line, I'm sure their attempts to reach lady sneakerheads would be more successful. Being amongst the woman in the sneaker community, I have met so many wonderful ladies and I am sure they are just as thrilled as I am.
---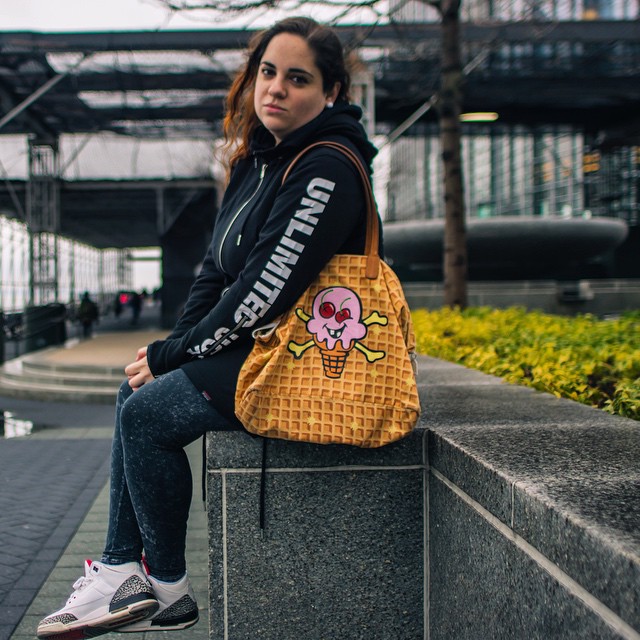 JenTwice143
DXC, FSF, Sneaker Room — @jentwice143
As a female collector, I'm ecstatic to see large brands focus and restructure to include women's products. Over the years, we've been showered with few and far collections that always consist of pinks, purples and/or florals. While not all of those have been completely hideous, I'm hoping that Jordan Brand sticks to their original style. Girls buy men's clothes all the time — sometimes we even purchase and alter it to fit correctly. There's no need to go wild trying to think outside of the box when we just want better fitting versions of what's out for men!
I've seen a few new pieces of Jordan Brand's clothes and they're going in a more stylish direction. I honestly really love it! Give me a pair of those sweatpants that have Jordan branding running down the leg in women's form and l'd be hyped.
I understand that some sneakers have premium materials, and the general population of collectors and enthusiasts are perceived to be male, but they should extend the size scale. Even the Laney 14s weren't made in anything smaller than a 7. Us little foot people would love the opportunity to buy a lot of these shoes. Perhaps a full family size scale is unlikely, but down to size 3.5Y sounds fair.
Mostly, I'm overwhelmed that they may be taking the ladies into consideration by expanding their brand for us. Can't wait to see what's to come!