by Gerald Flores
Being a sneakerhead can be a lot of work. Between trying to collect as many raffle tickets for the weekend's upcoming release to keeping an eye out for random Air Jordan restocks or battling online shoppers to get that sneaker in your shopping cart, this hobby can take a toll on our senses.
But what if there was a service that helped you do these tasks? Say hello to GoButler, a startup company that gives you an instant concierge at the drop of a text message.
Here's how it works. You text a request to the GoButler phone number. This could be anything from "Get my dry cleaning" to "Order a pizza." Soon after you get a reply from your concierge about getting that task completed. The service is 100 percent free to use for the time being.
We tested the service to see how well it could handle a few things that sneakerheads hate doing. Here's how it went.
Task 1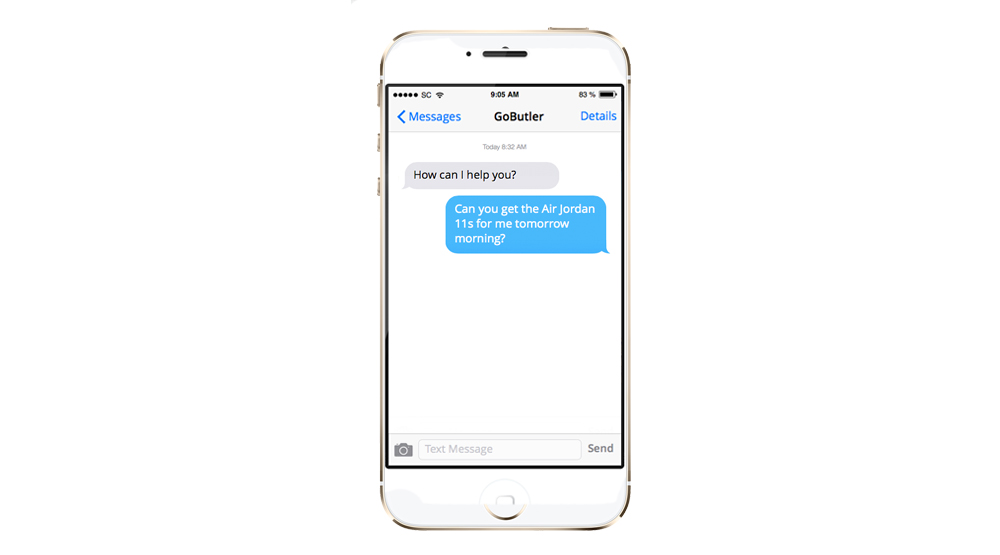 I sent the request on Friday afternoon and got a reply back asking for a shoe size and payment information. You can link your GoButler account to your Paypal or any other credit card so it automatically gets charged any time you need the concierge to make a transaction. Since the Jordan release at local New York stores was just on a first come, first served basis, I tasked GoButler to buy them for me at a local Footaction on Saturday morning while I slept in and watched Sportscenter.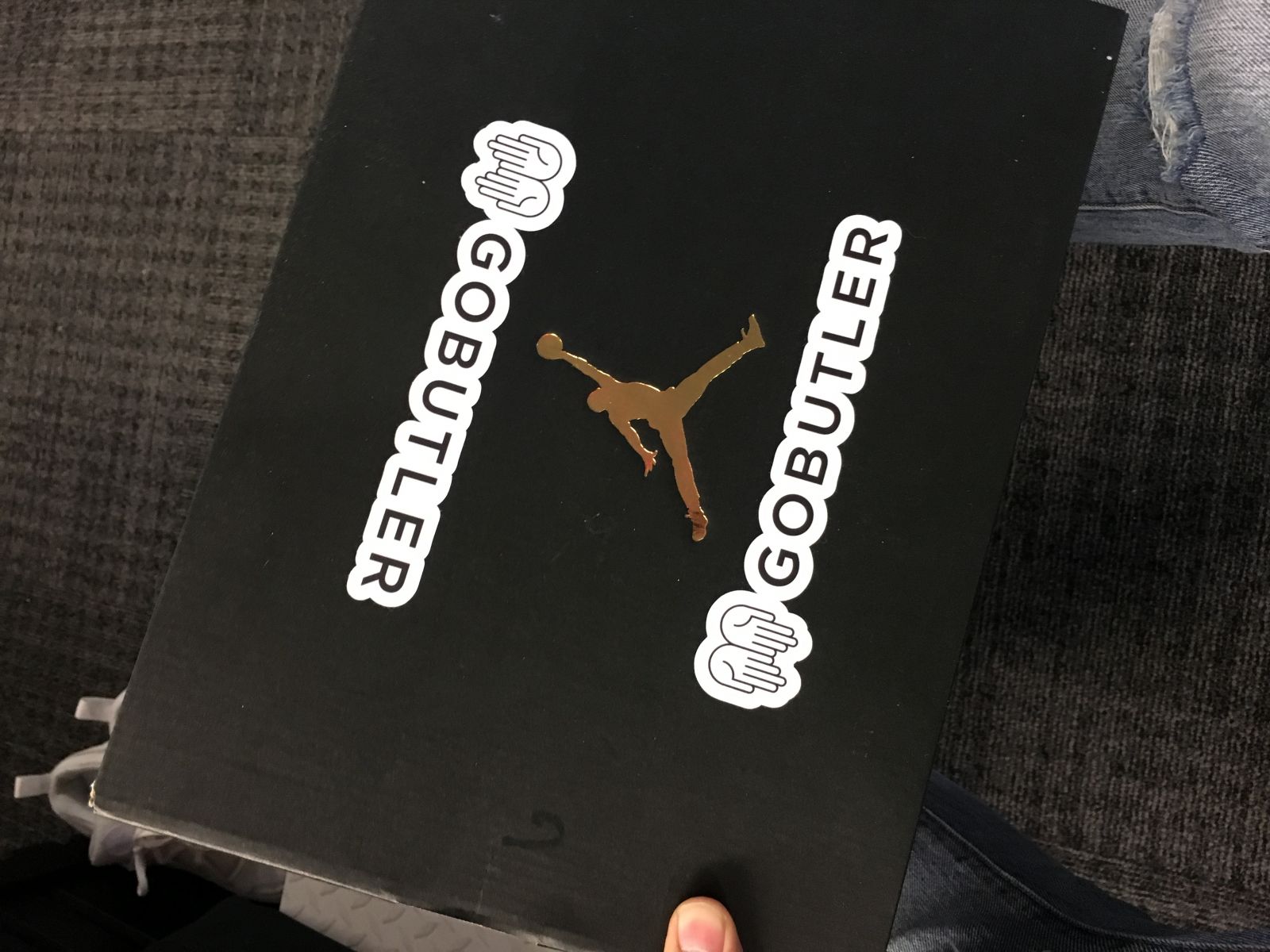 RESULT: Success
Task 2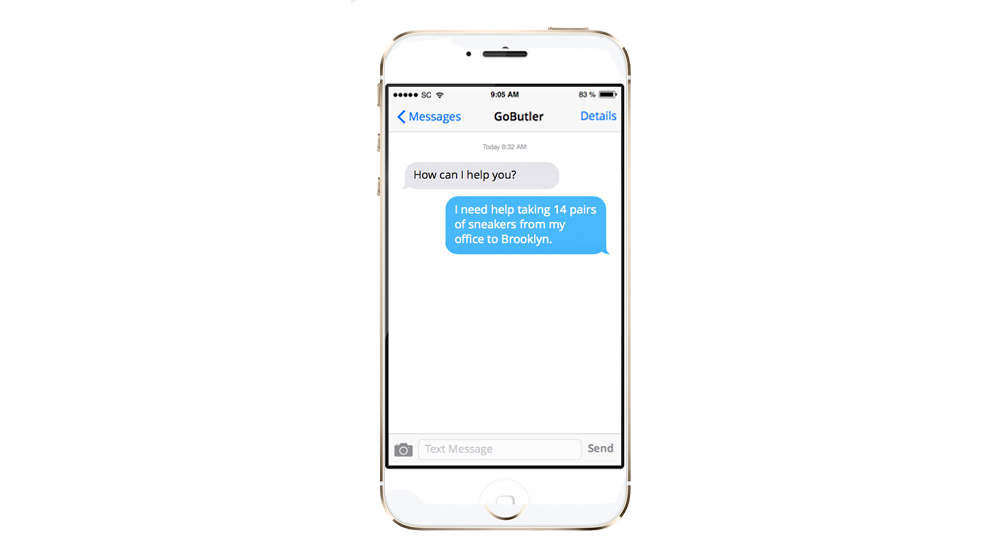 Transporting sneaker boxes in New York City can be a bit of a hassle. Unlike living in the suburbs where you can trust your UPS deliveries to be left on your doorstep, deliveries to your apartment building can be a bit more tenuous. It's a lot safer to just have them sent to your office. But sometimes, packages get piled up and it's hard riding the subway with a couple stacks of sneaker boxes. So for this task, we asked GoButler to come transport more than a handful of sneakers to a writer's home. The concierge ended up sending a van that could carry everything that was taking up space around our desks.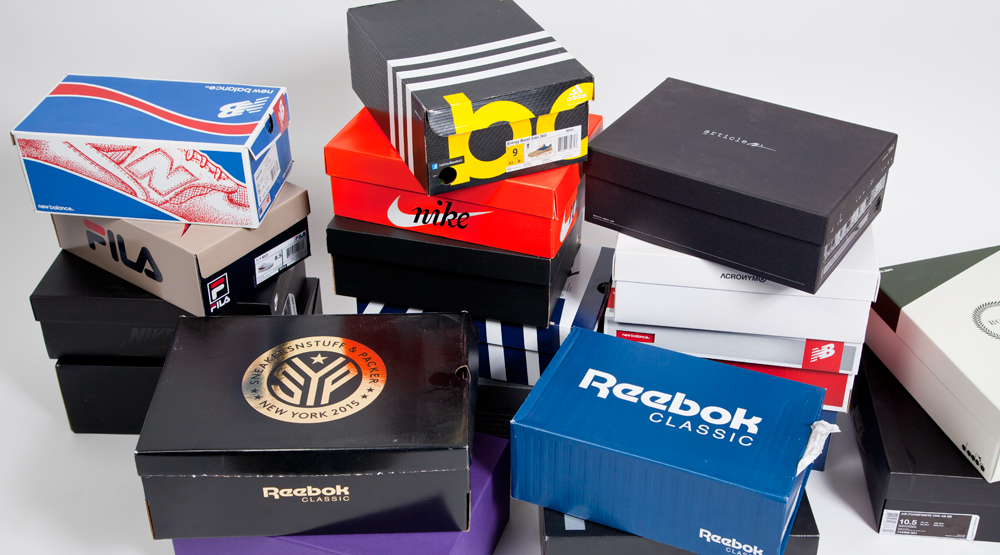 RESULT: Success
Task 3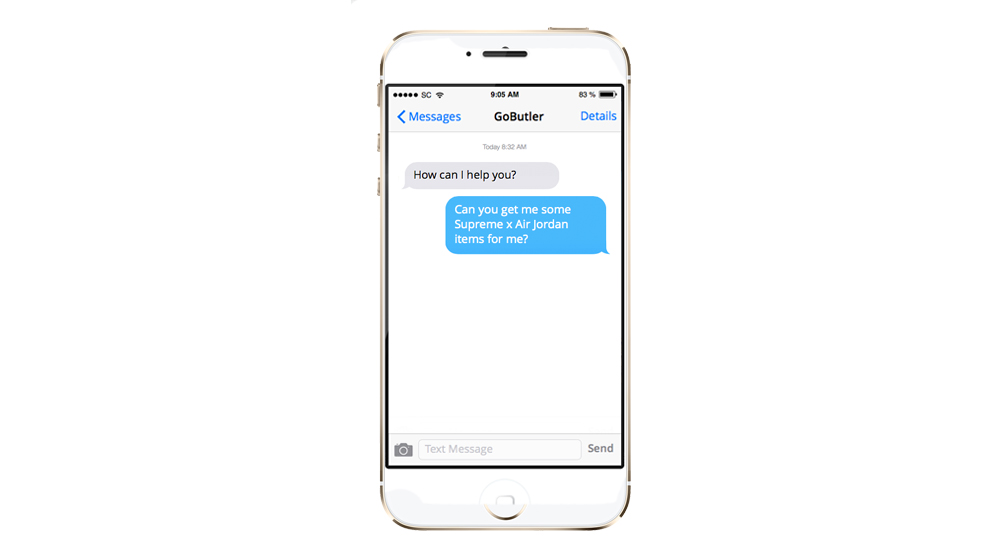 Copping from Supreme = Exercise in futility. Knowing this, I figured I should enlist the help of GoButler to try to cop one of the year's biggest sneaker collabs. We could've used the service to send someone to camp out in front of the store, but fees would've run up to $90 per hour versus having 10 people on computers trying to buy online for free. With all of that help, we all came up short on getting the sneakers. GoButler was successful in getting me one of the t-shirts as a consolation prize.
RESULT: Fail
Task 4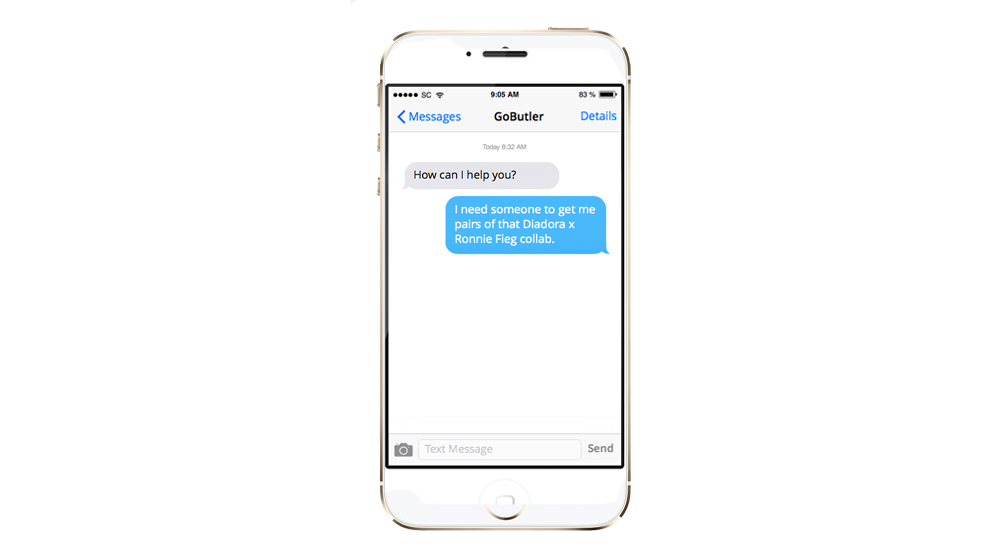 I have a confession to make. I'm not a high-level influencer that gets exclusive sneakers sent to them on a regular basis. When a Ronnie Fieg collab comes out that I really like, I'm left to my own devices to either camp out at Kith or try my luck online (like everybody else). Working a full-time job to keep my lights on make both of those nearly impossible, so I put GoButler on the job to get both pairs of Ronnie and Slam Jam's Diadora collabs when they dropped last month. It turns out the service had no issues grabbing both online, which means either the sneaker collab bubble has burst or we probably didn't do our job to hype up these sneakers (kidding...kind of).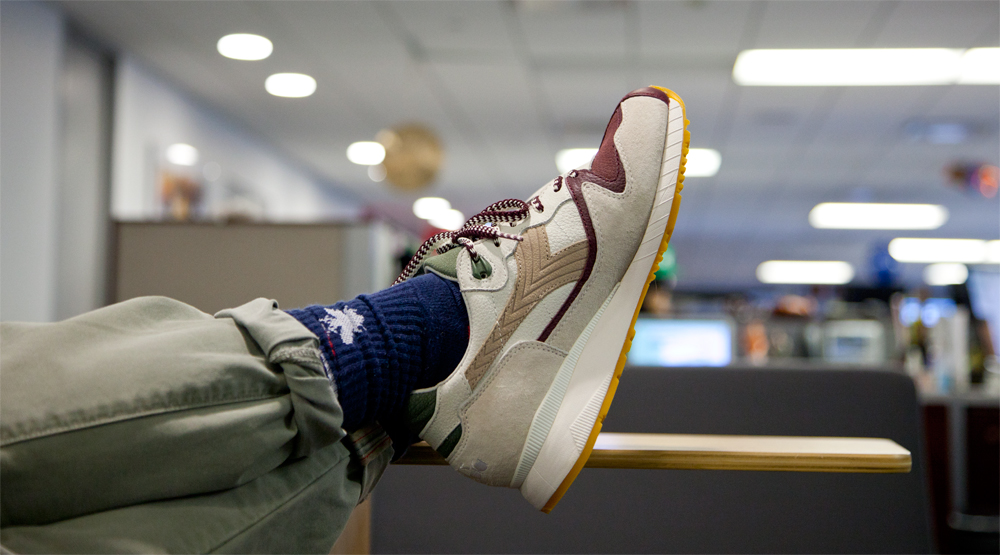 RESULT: Success