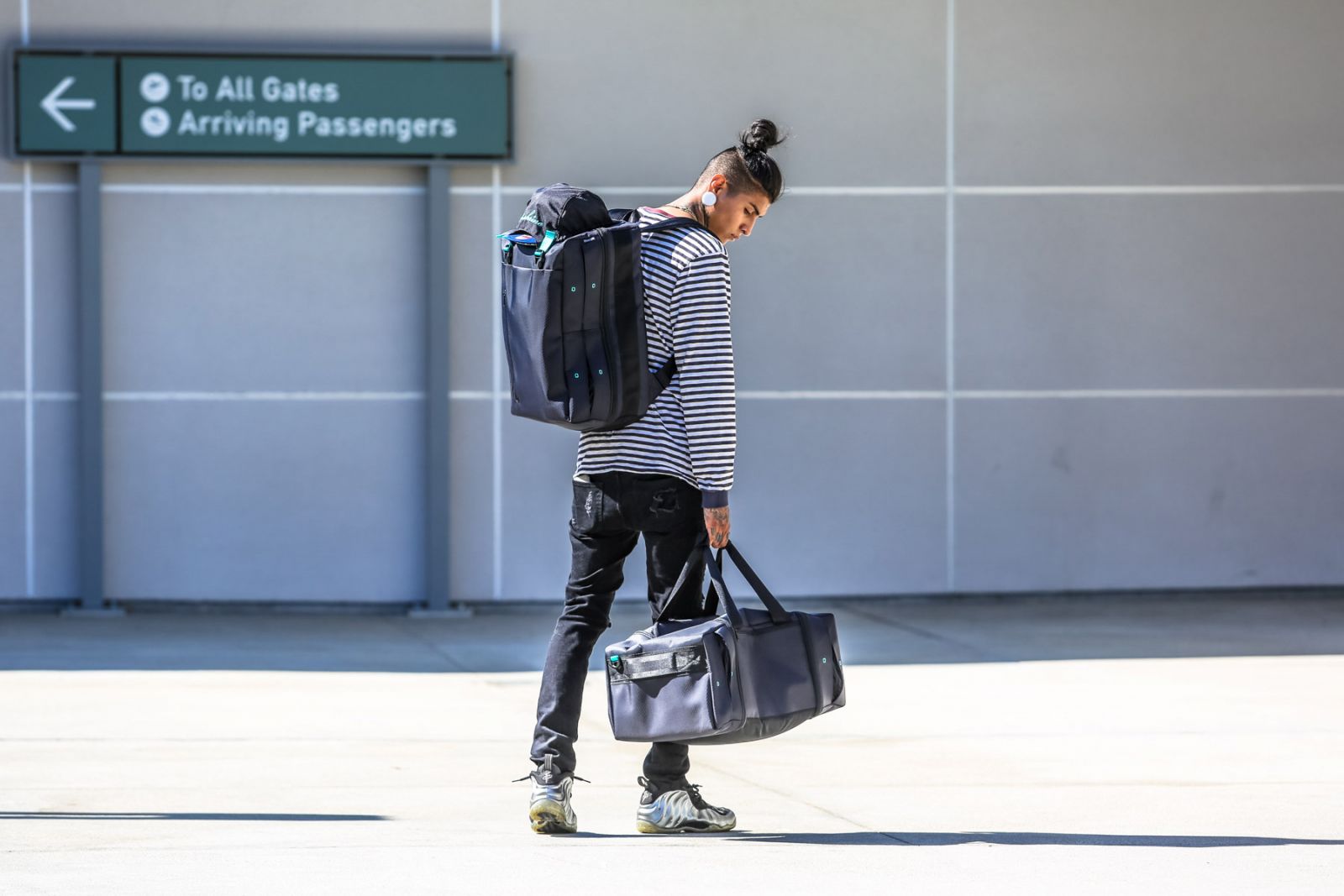 by Steve Jaconetta
Traveling as a sneakerhead is a difficult task. One needs to contemplate what pairs they want to bring with them on their trip, as well as how to fit as many pairs as they wanted to in their luggage along with clothes, accessories and other everyday needs.
The Shrine Brand, established in 2012, is a lifestyle luggage company that offers luggage for all types, including sneakerheads. On "Black Friday," they are dropping a range of luggage for the holidays.
The Duality comes in a royal/white colorway, while the Diamond Press is being offered in both black/teal and cement grey. The Smoked Translucent Day Pack features a clear sneaker box where you can house a pair of shoes. The box remains dark enough that you can't make out the details. The bag itself comes in all-black with gold foil YKK zippers and natural leather pullers and fits one pair of sneakers up to size 18. See the entire Shrine Brand Holiday 2015 collection below as well as online at theshrine.co on "Black Friday," Nov. 27.
Shrine Daypack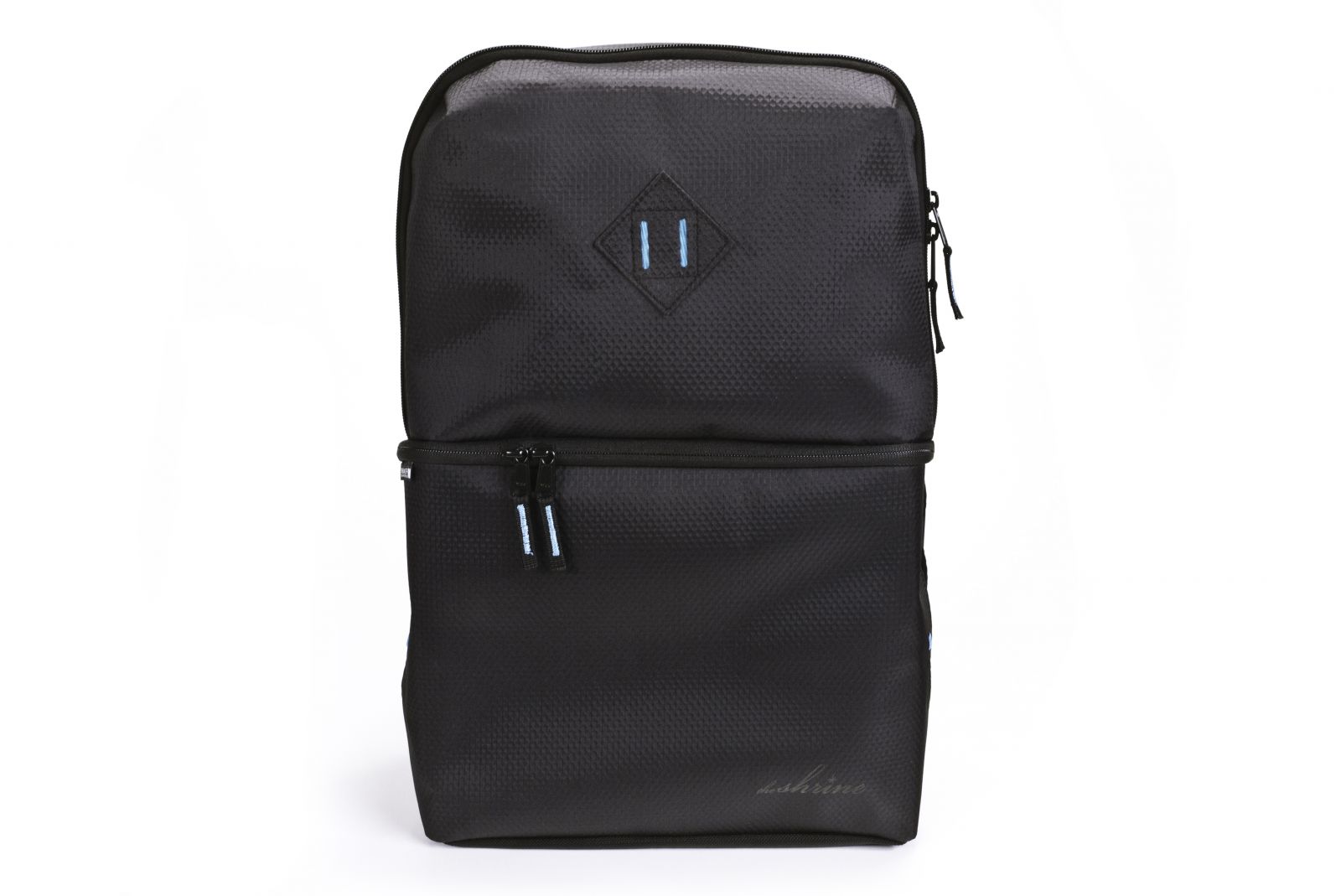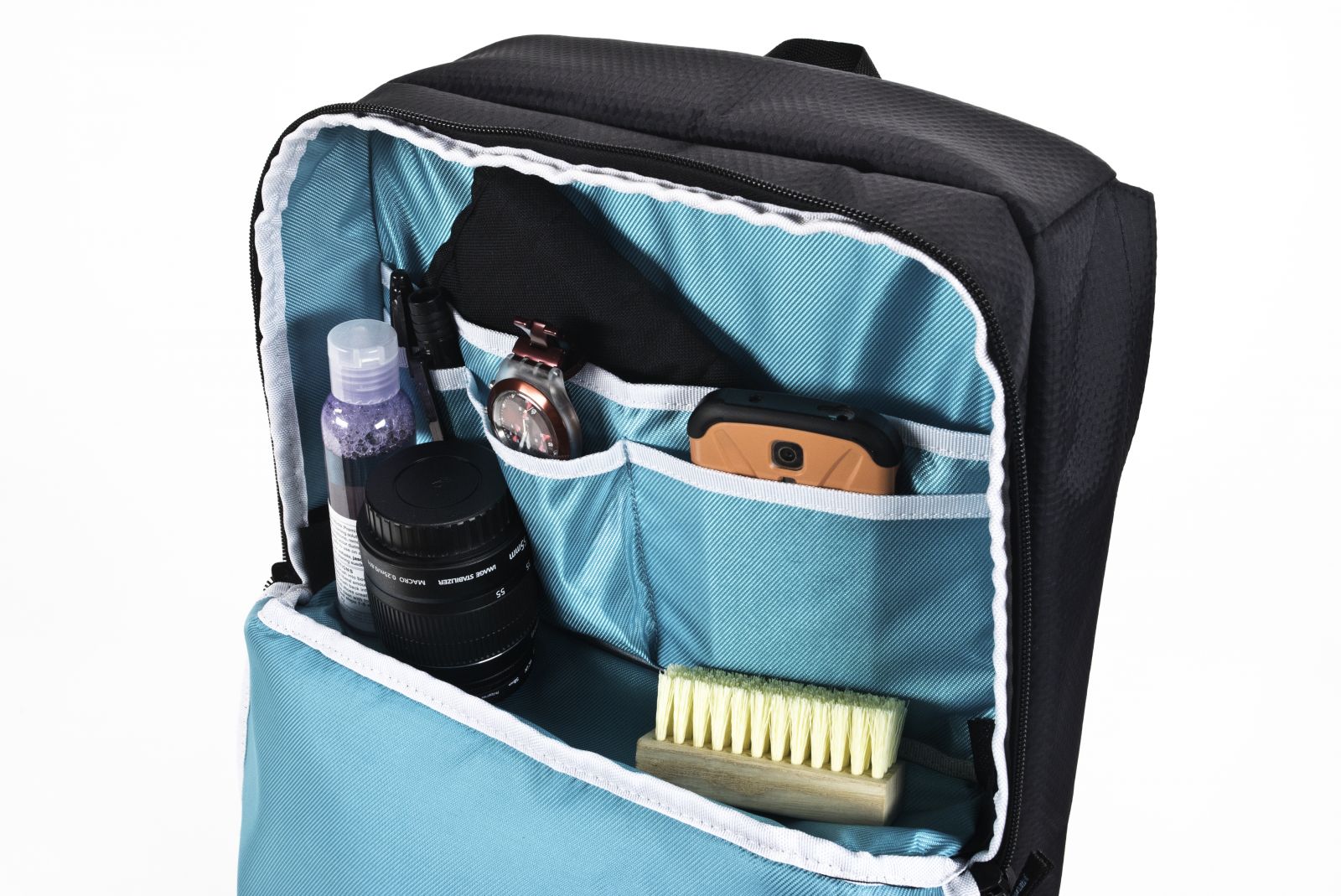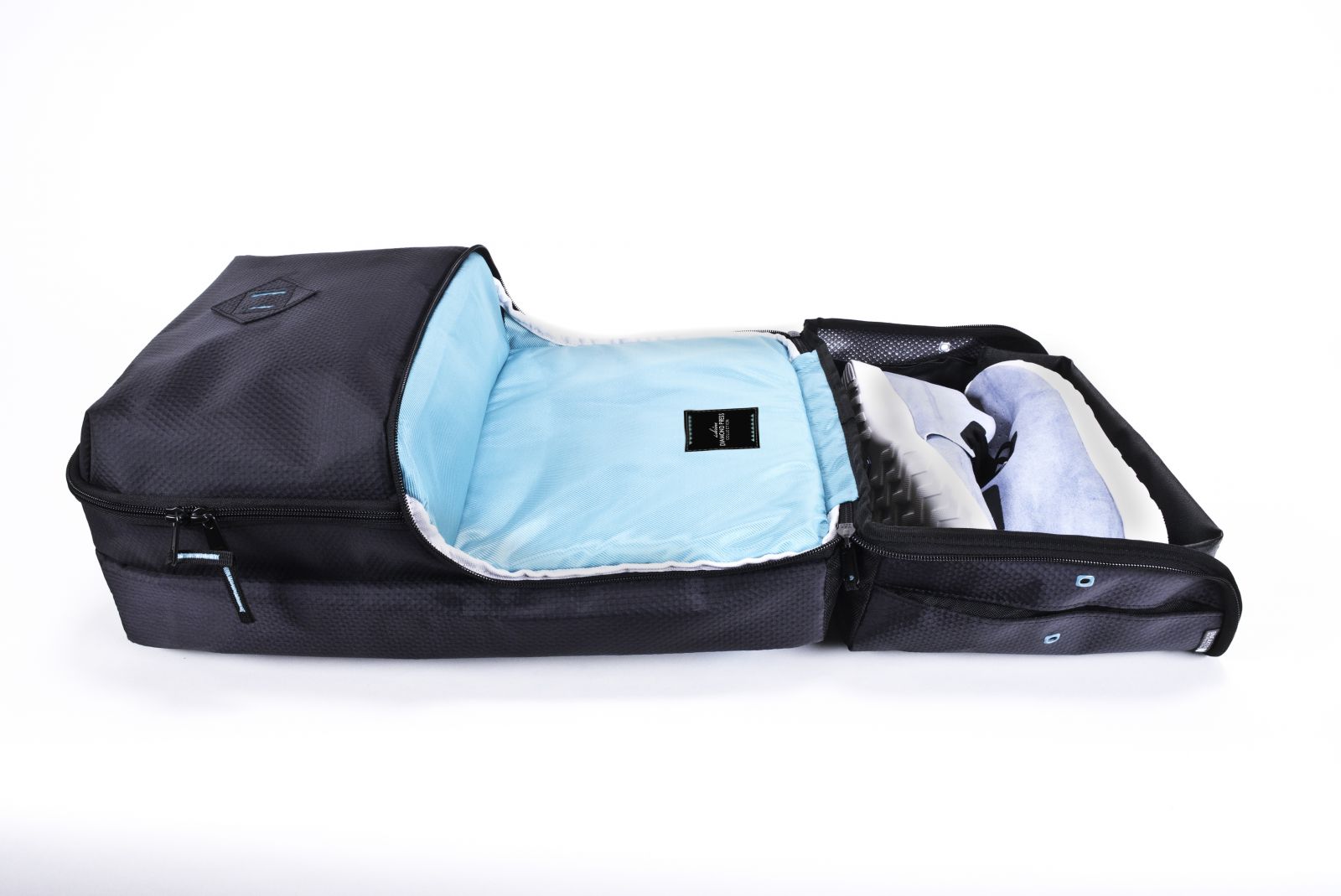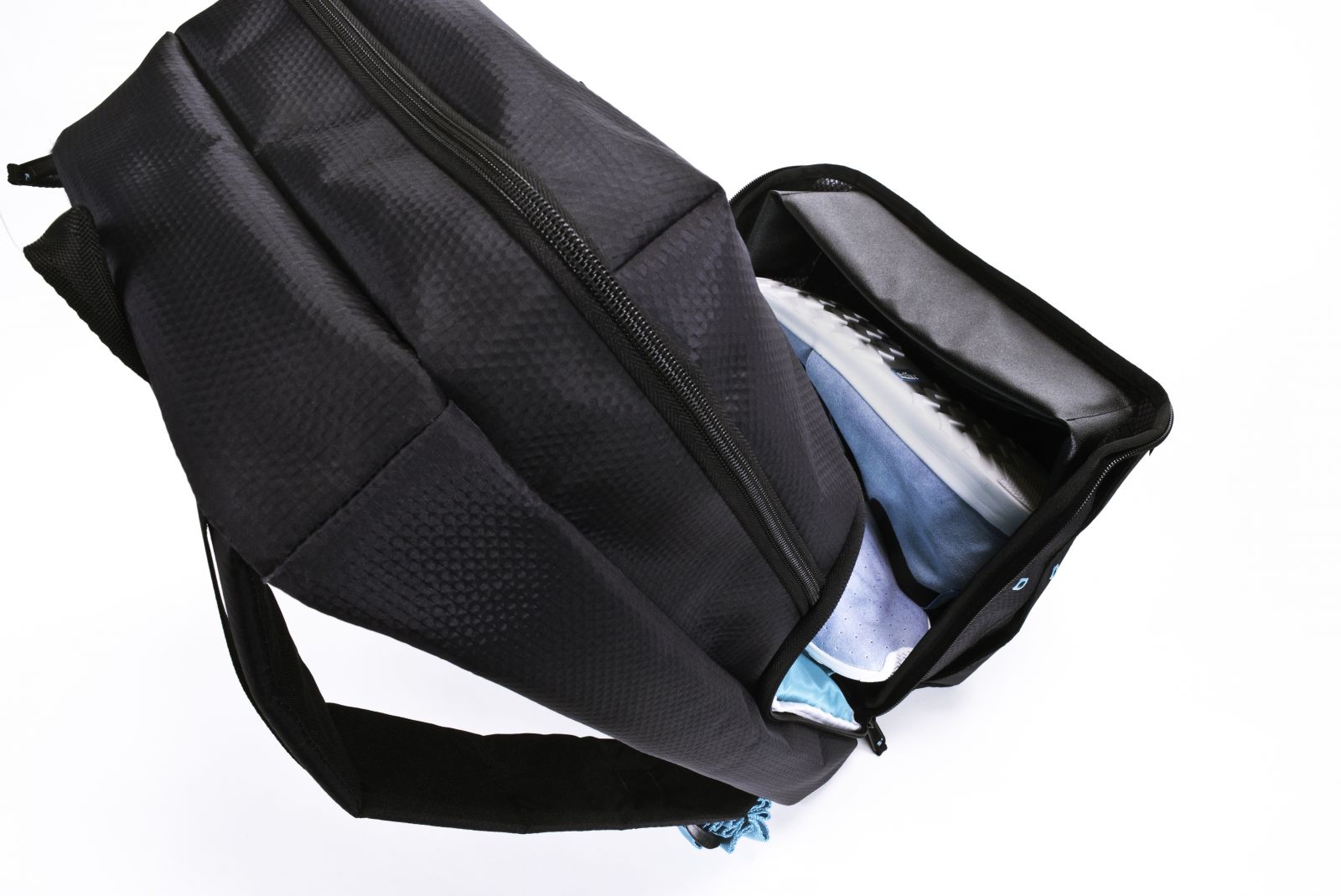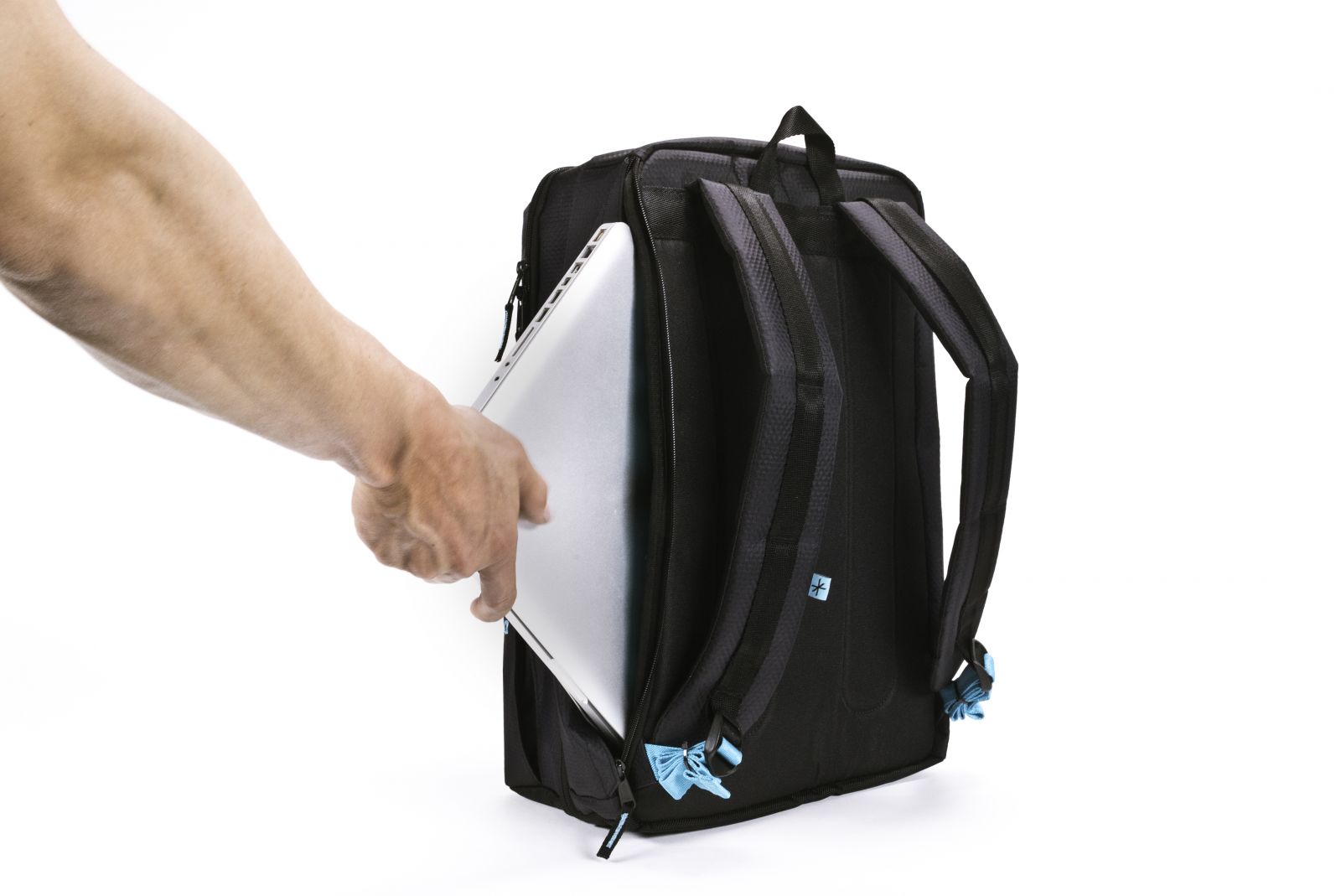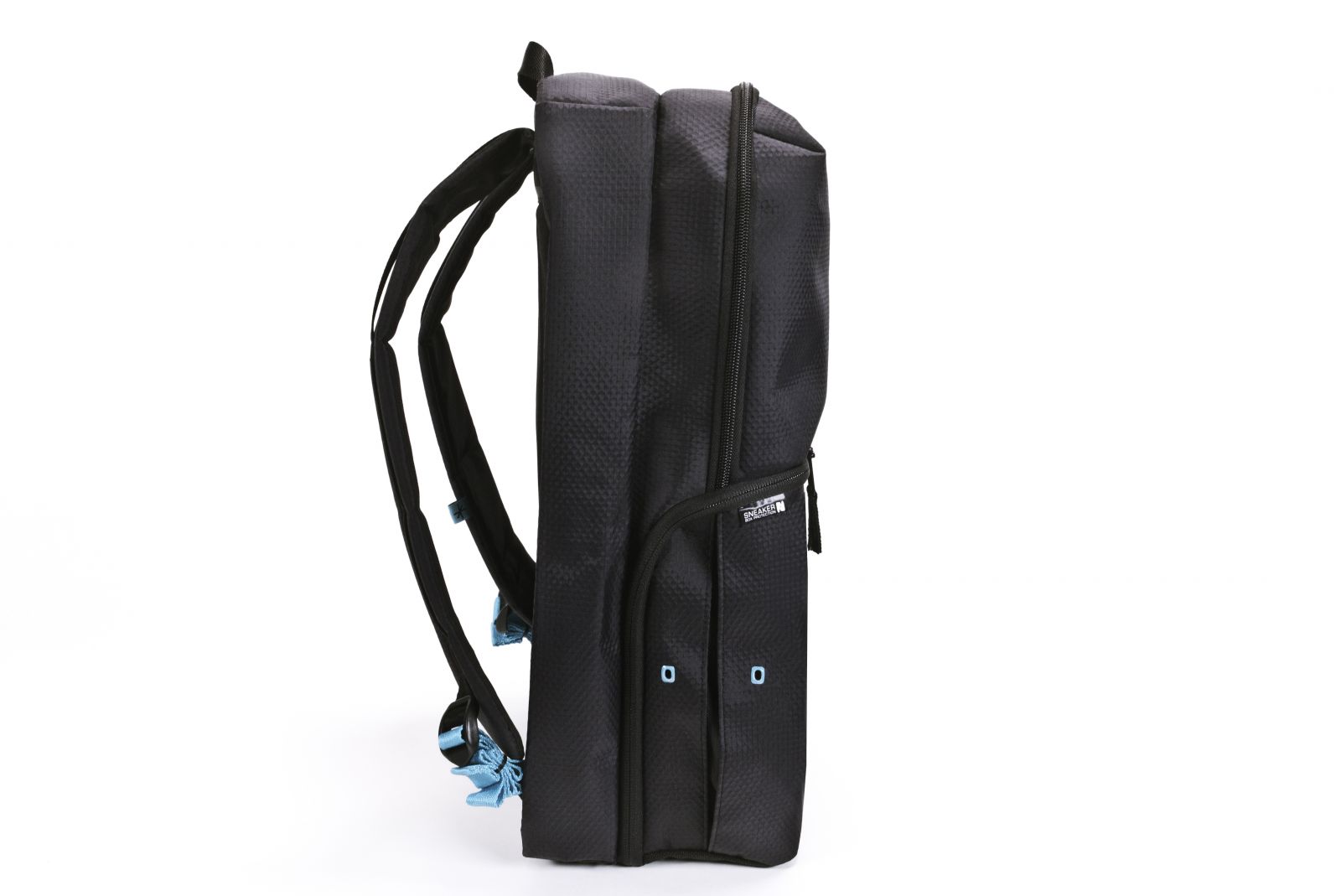 ---
Shrine Duffel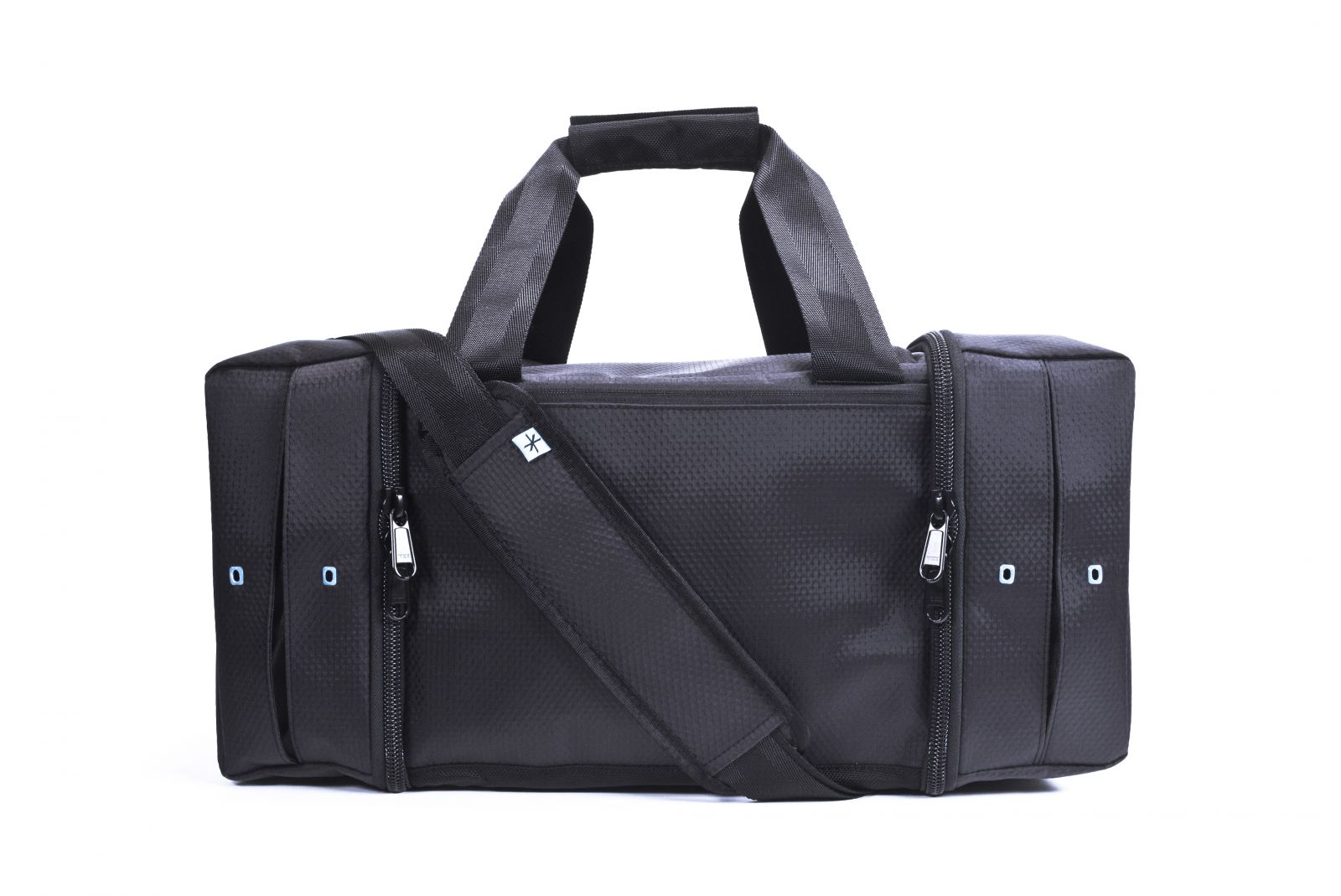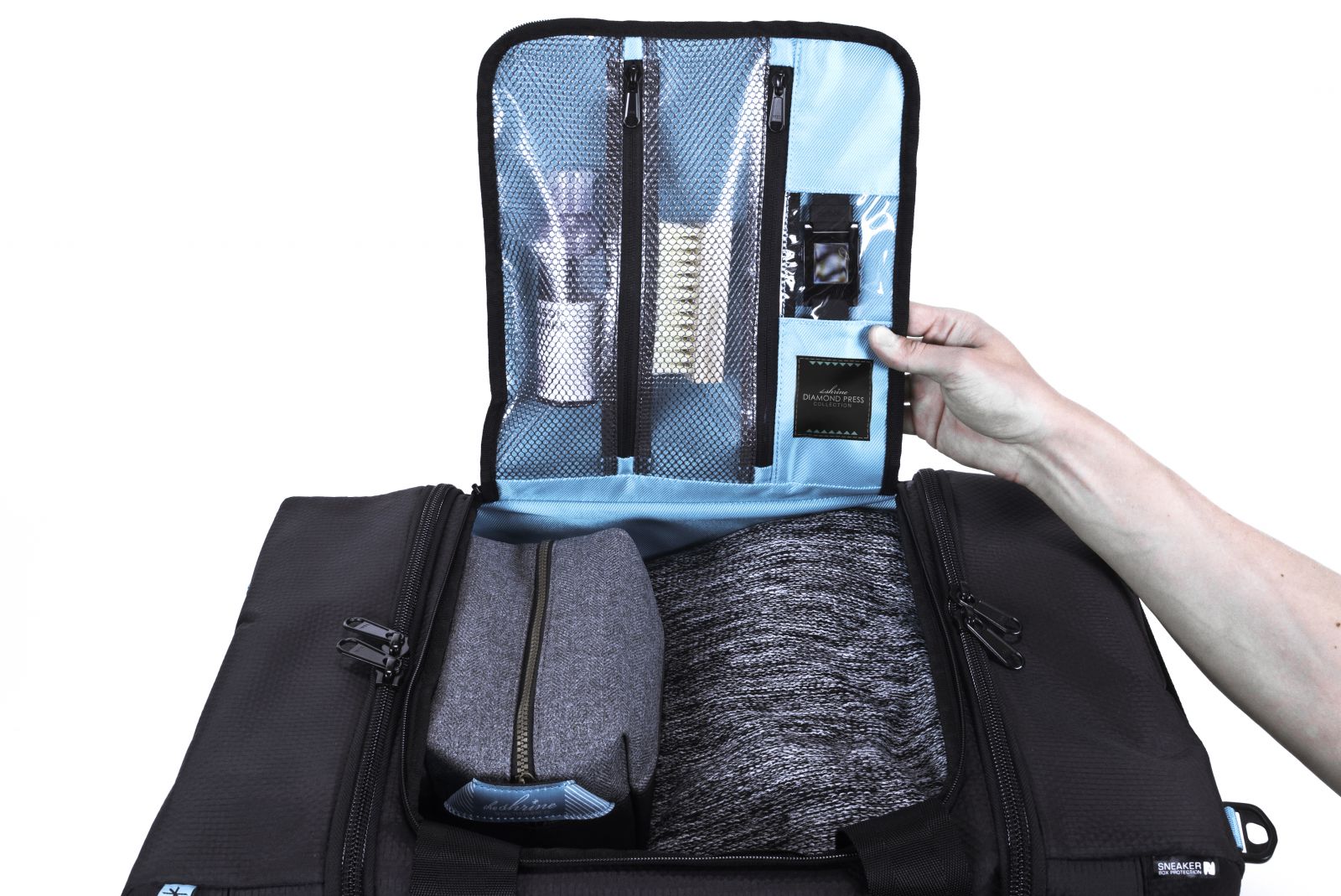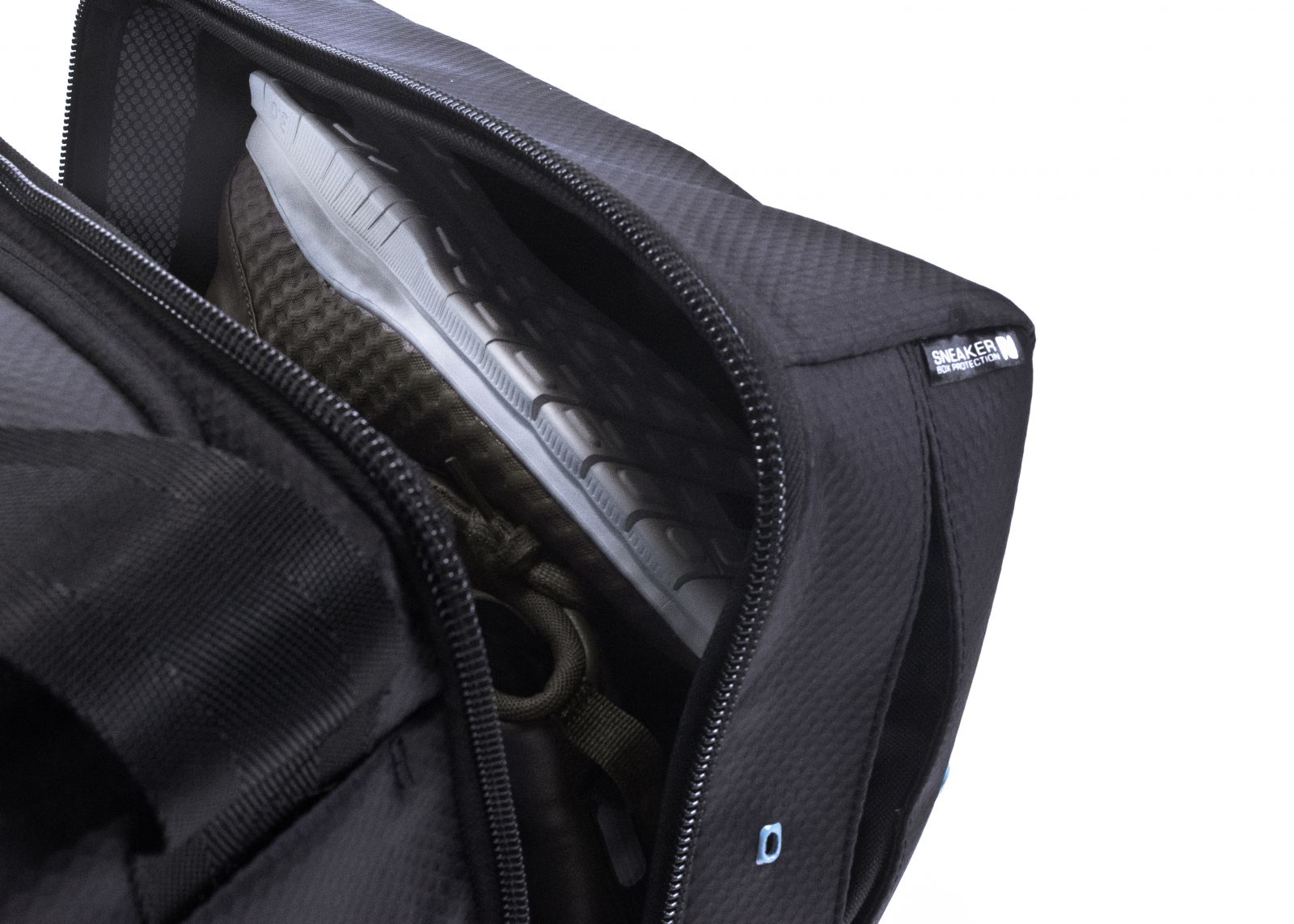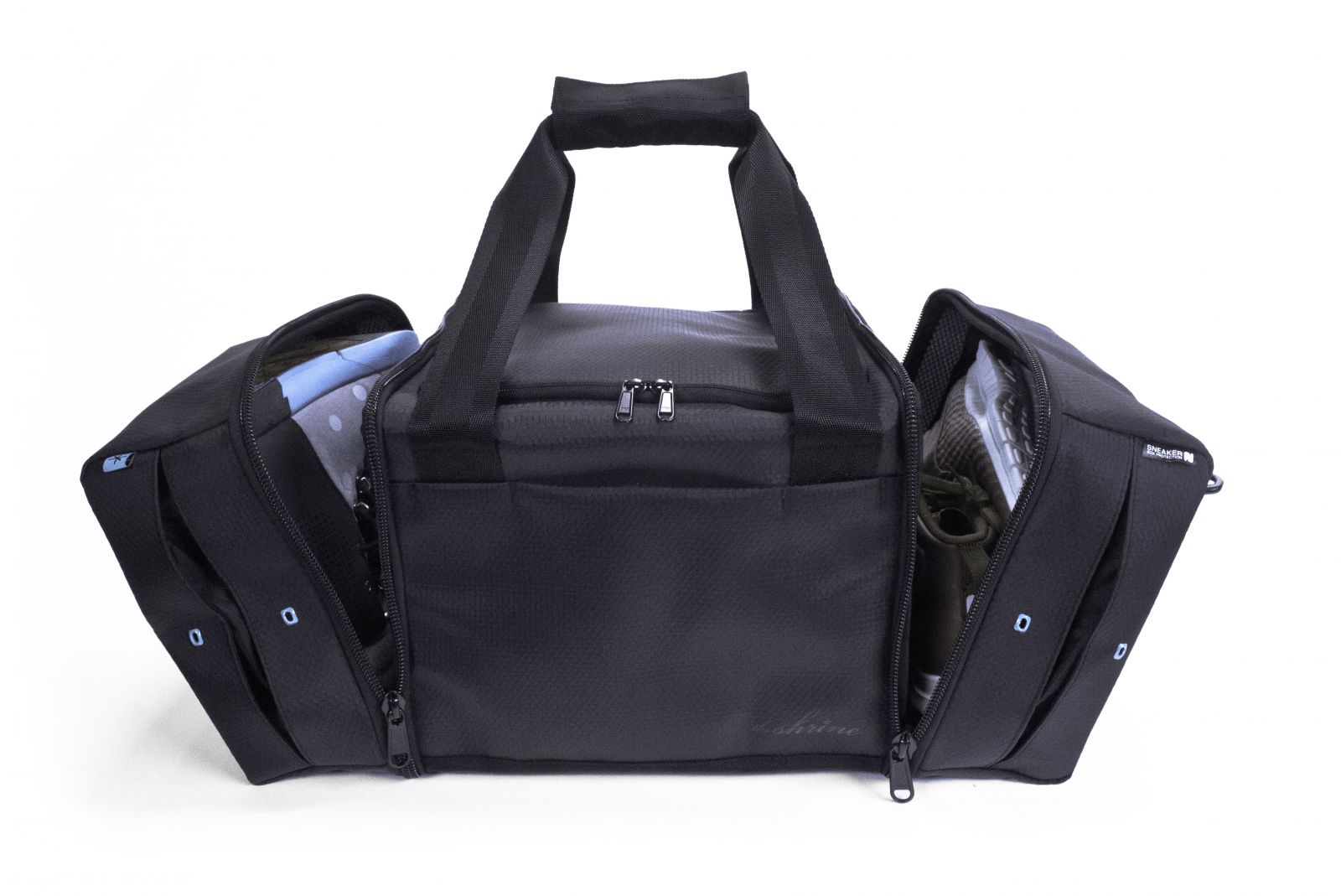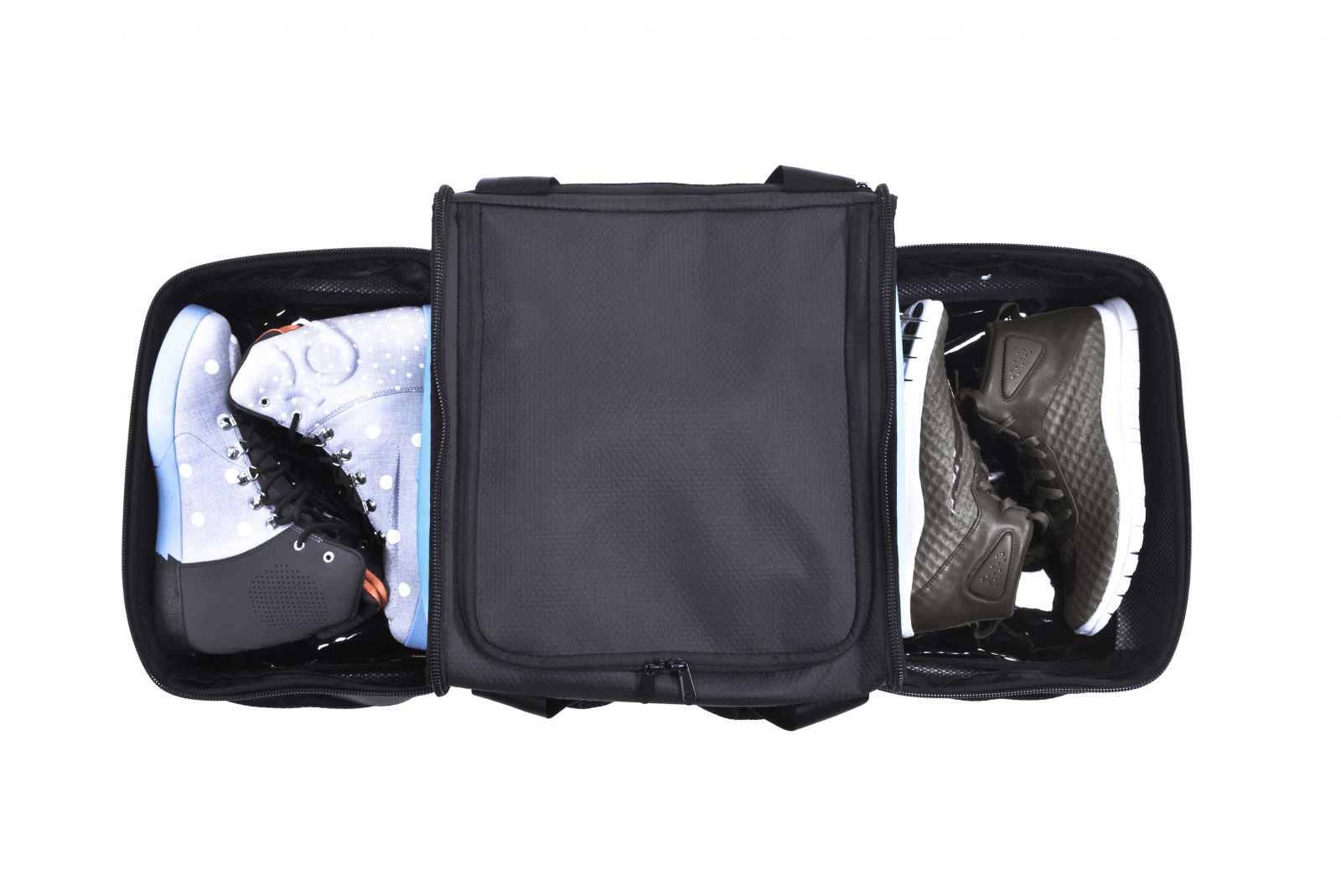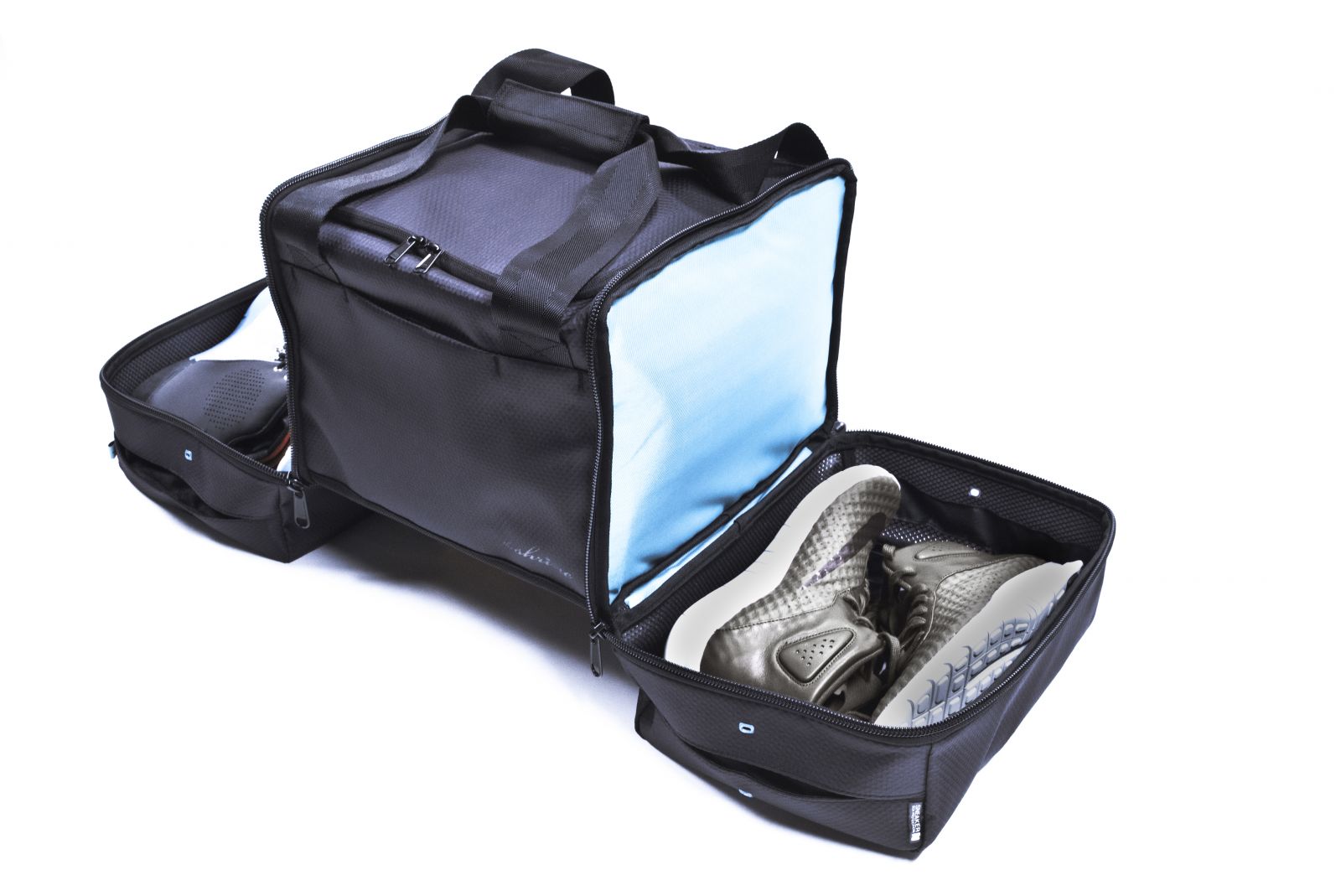 ---
Shrine Weekender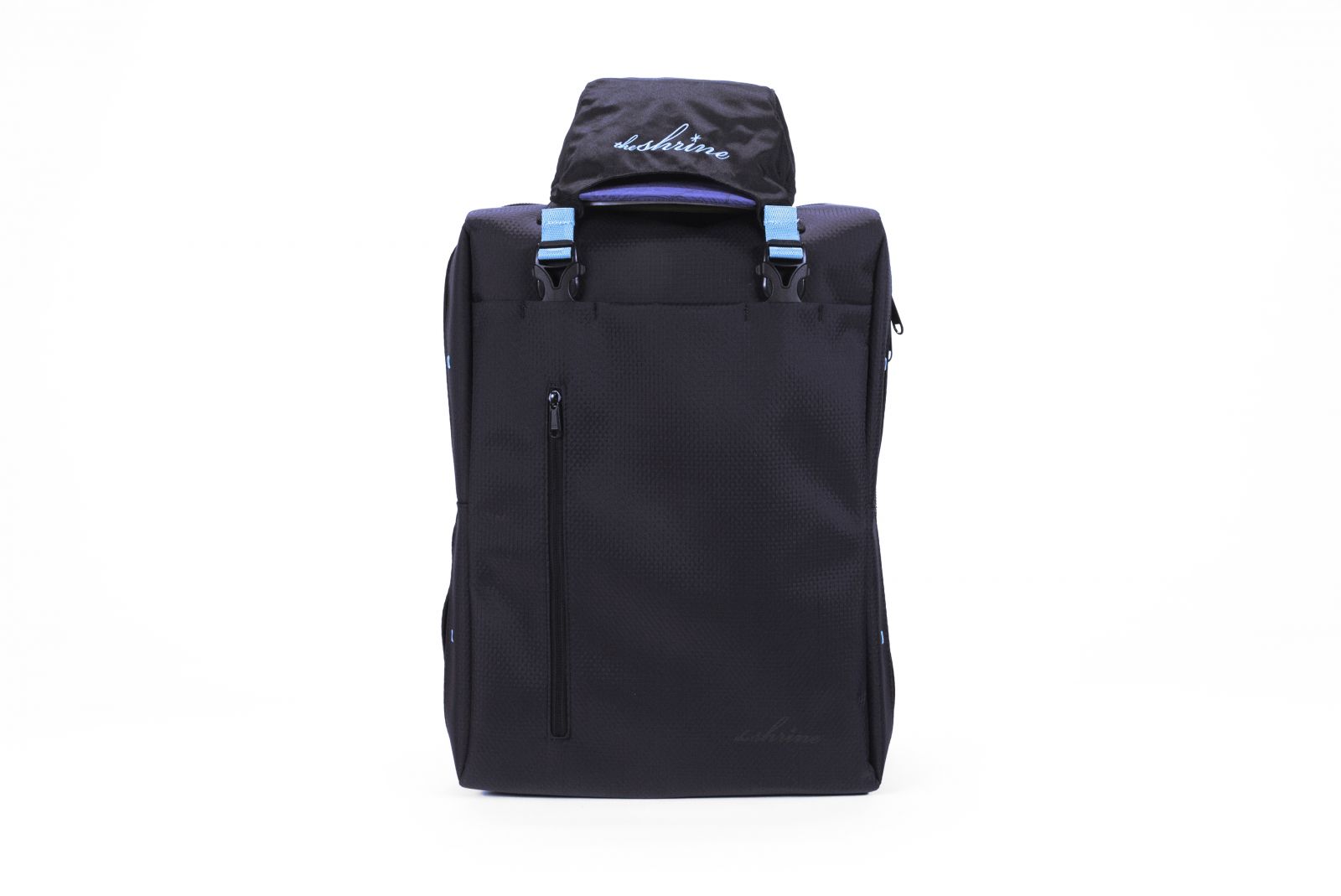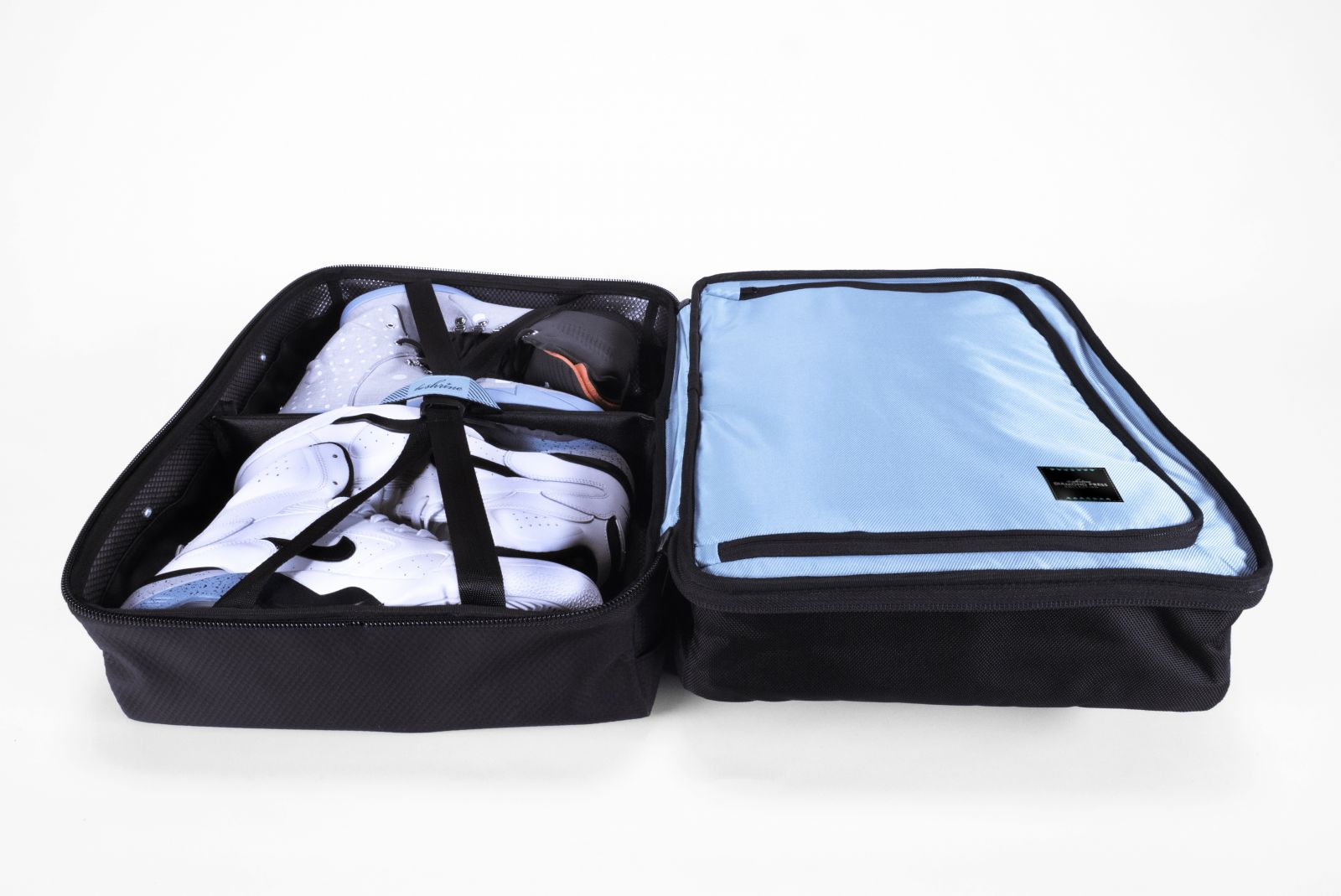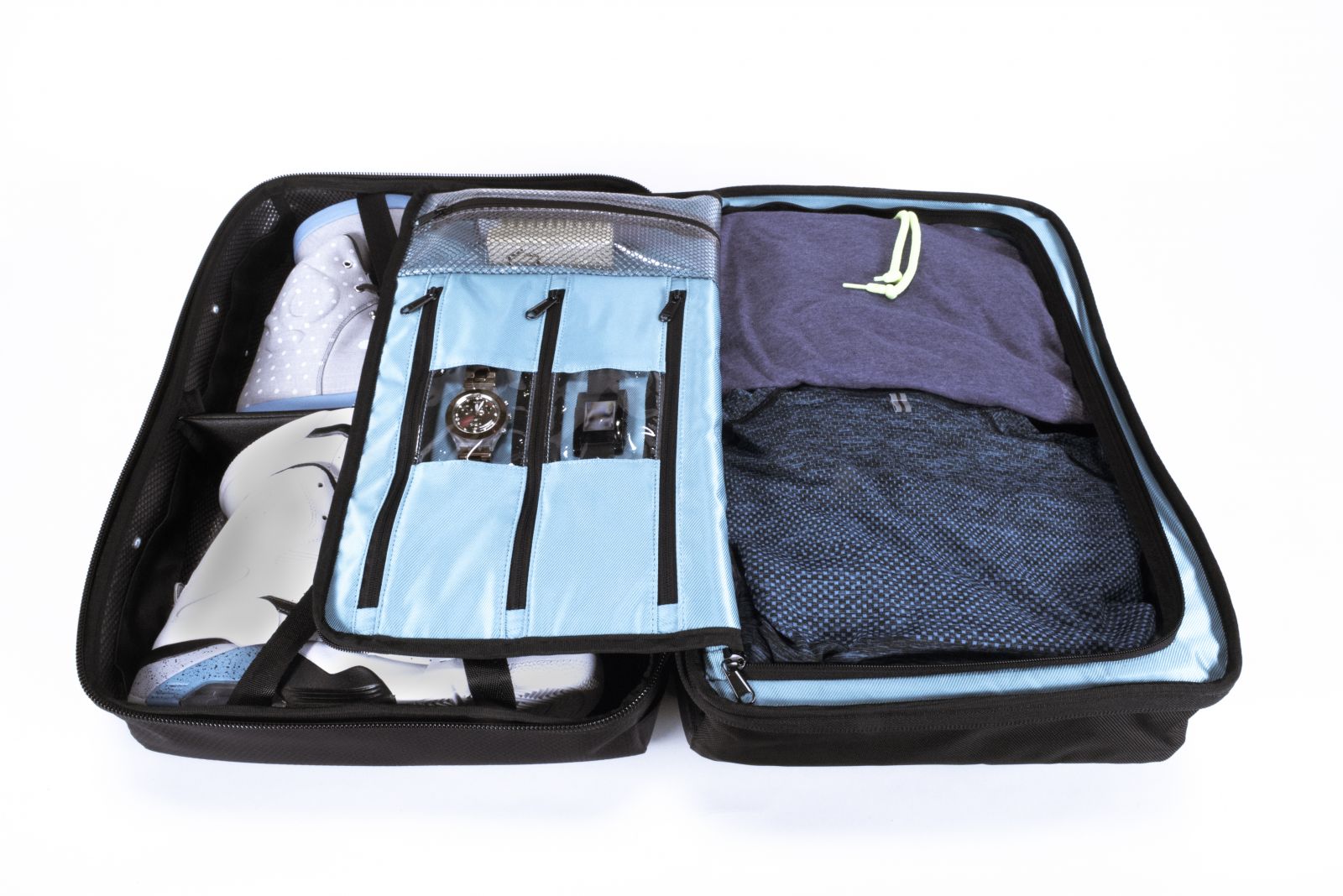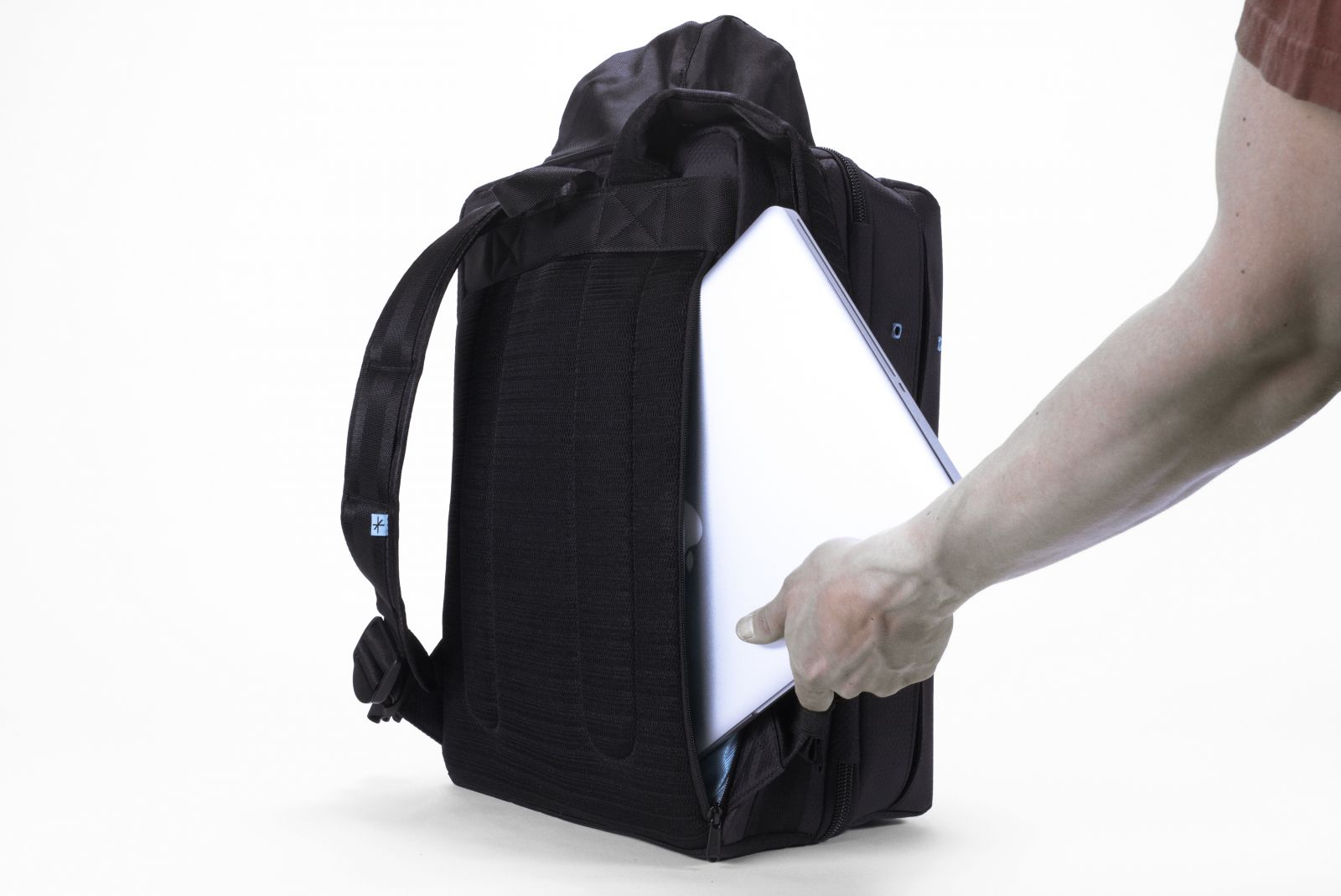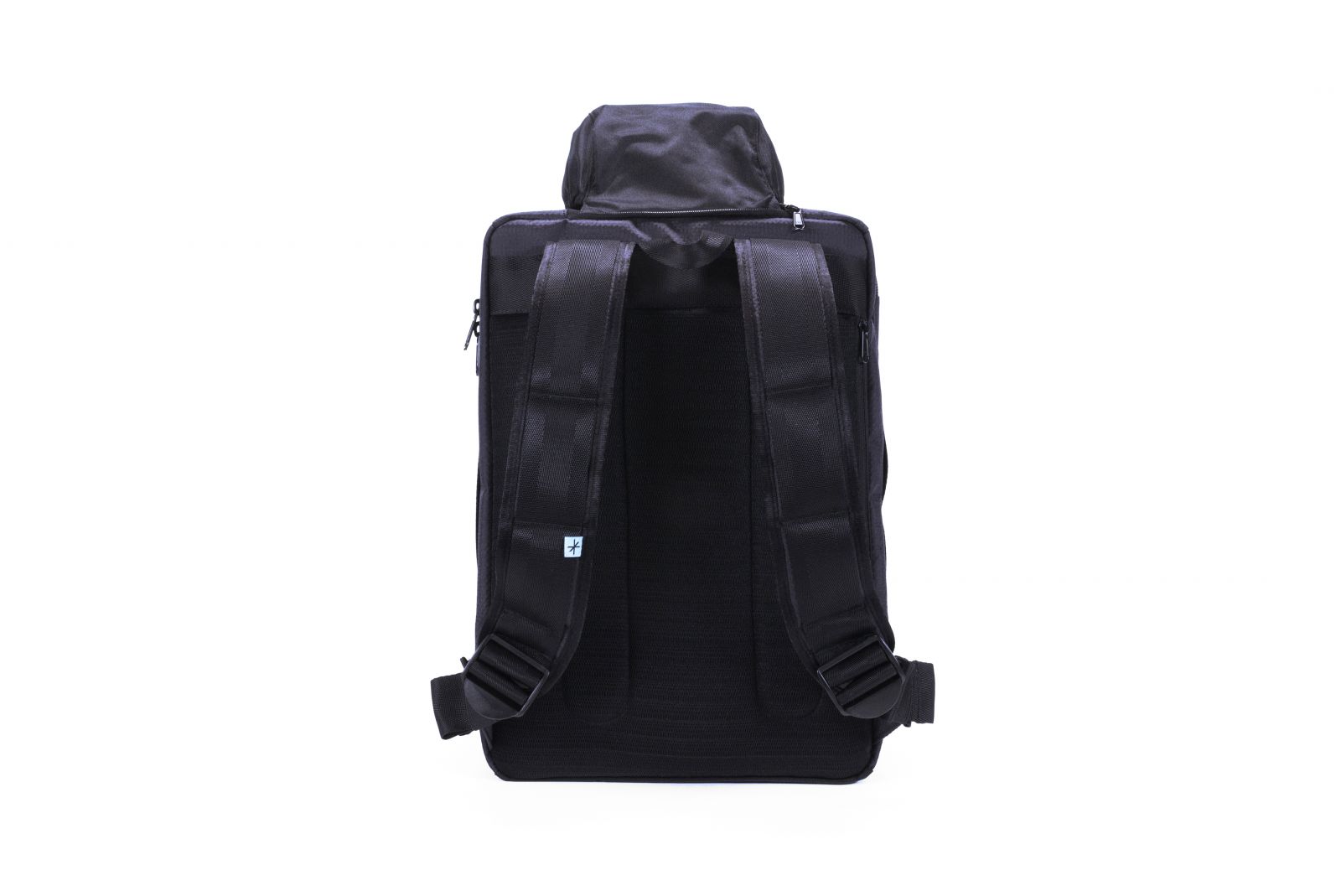 ---
Shrine Smoked Translucent Day Pack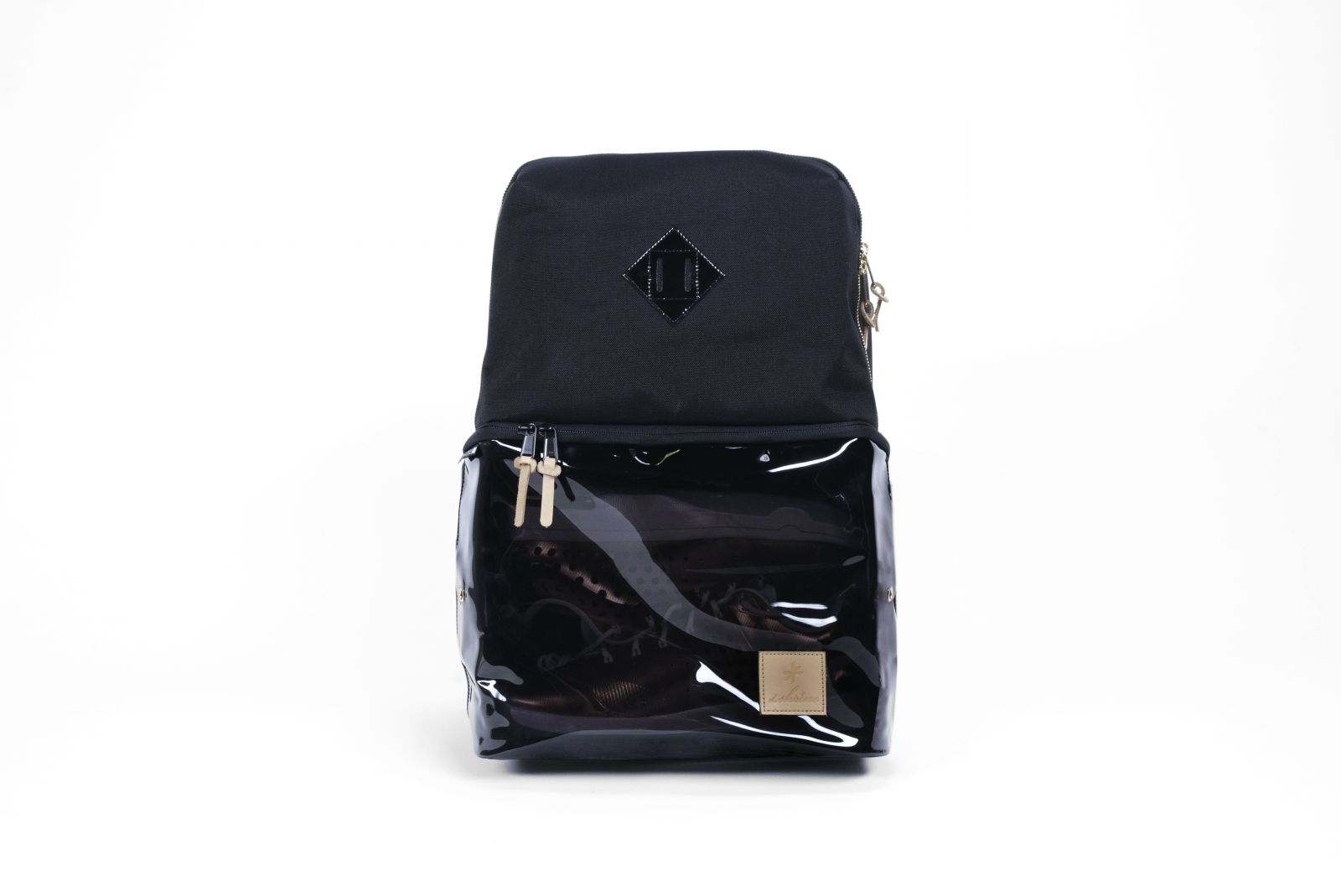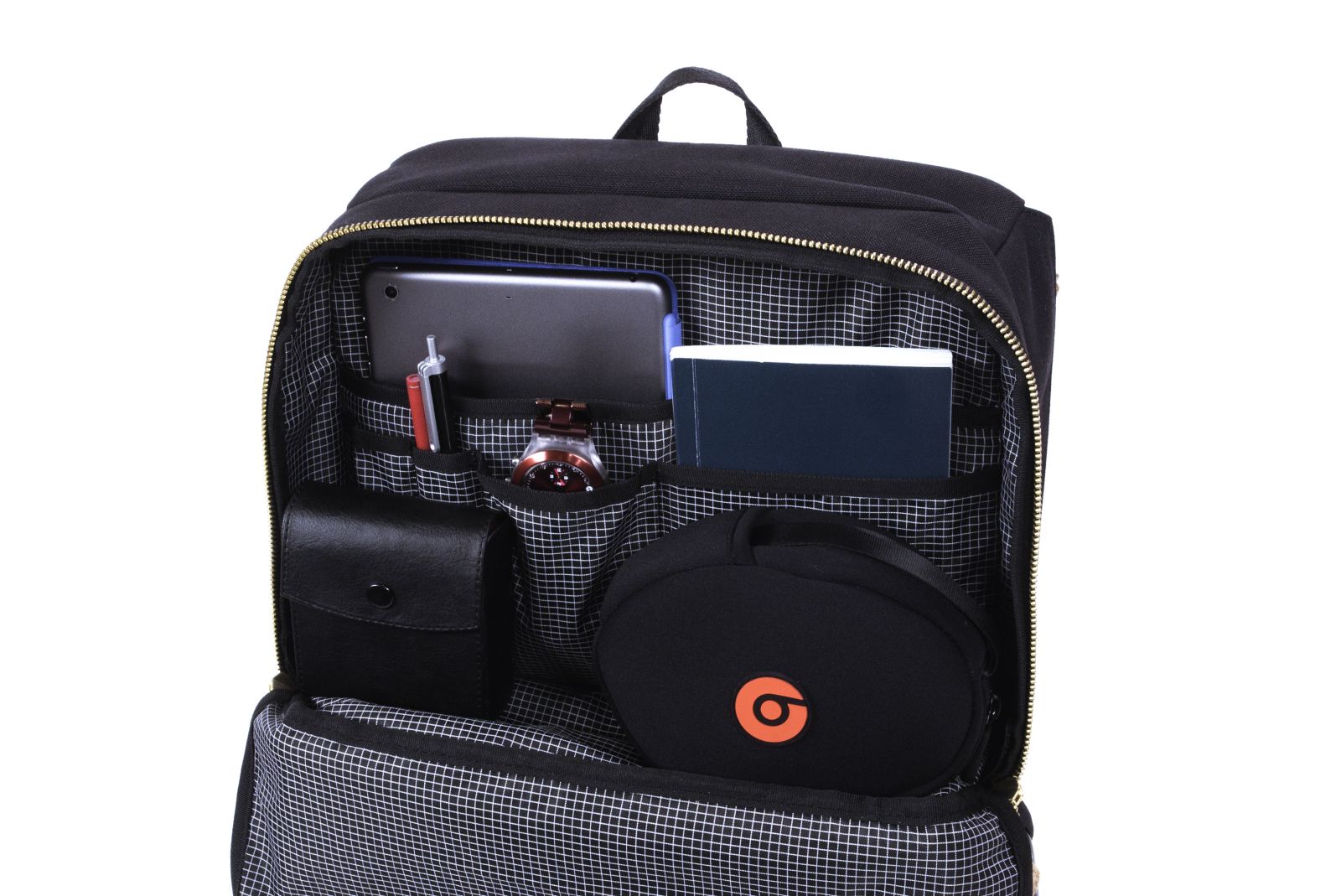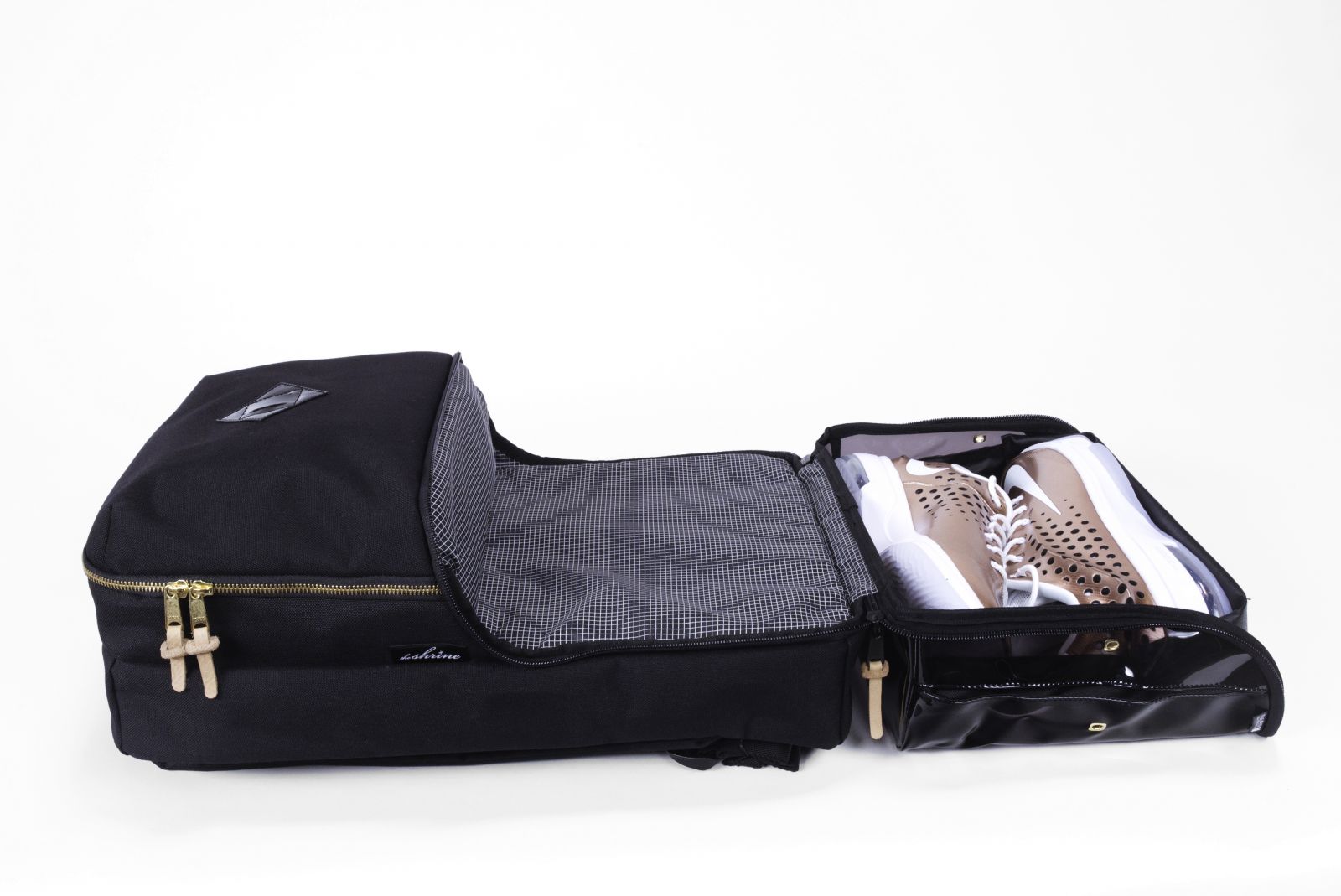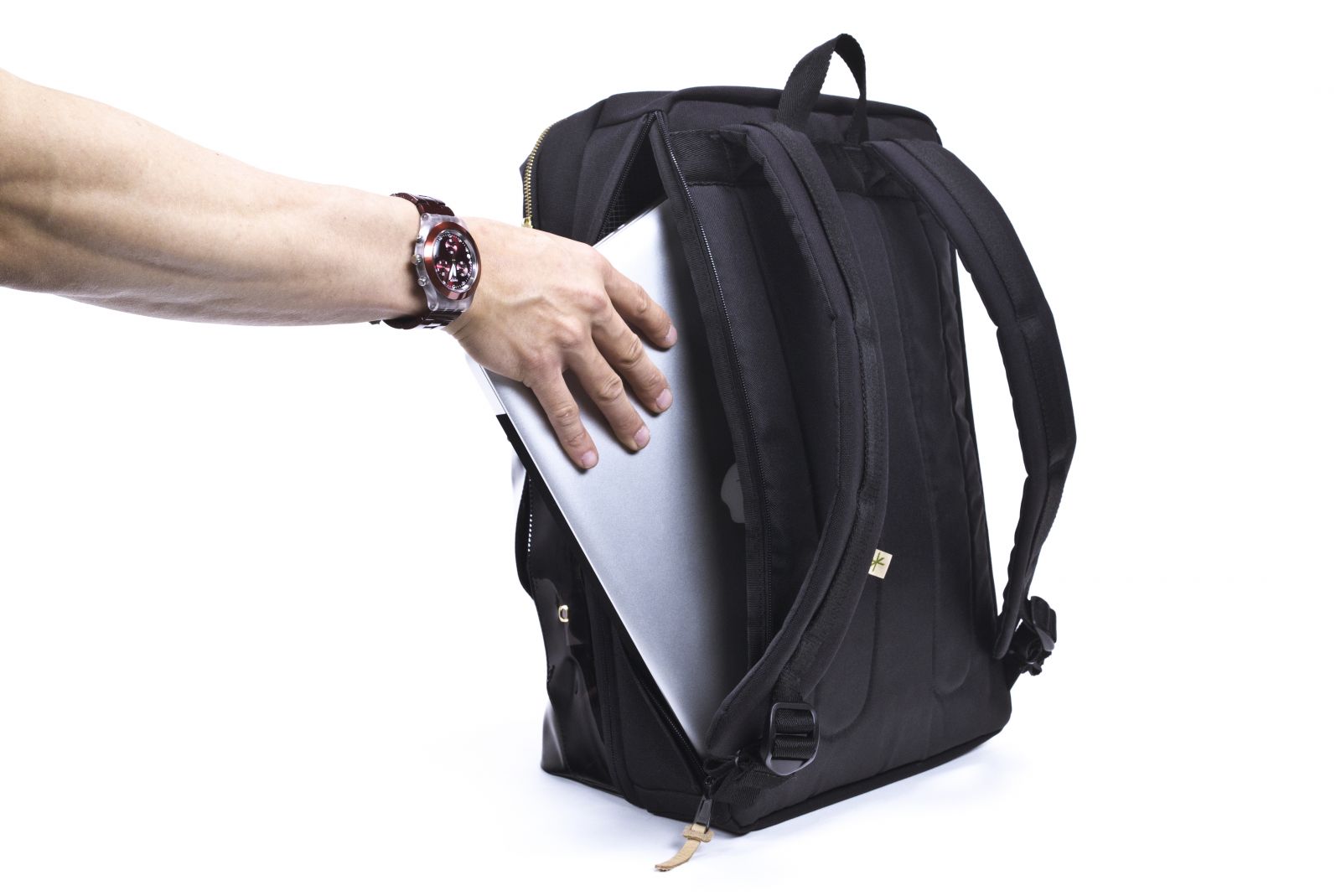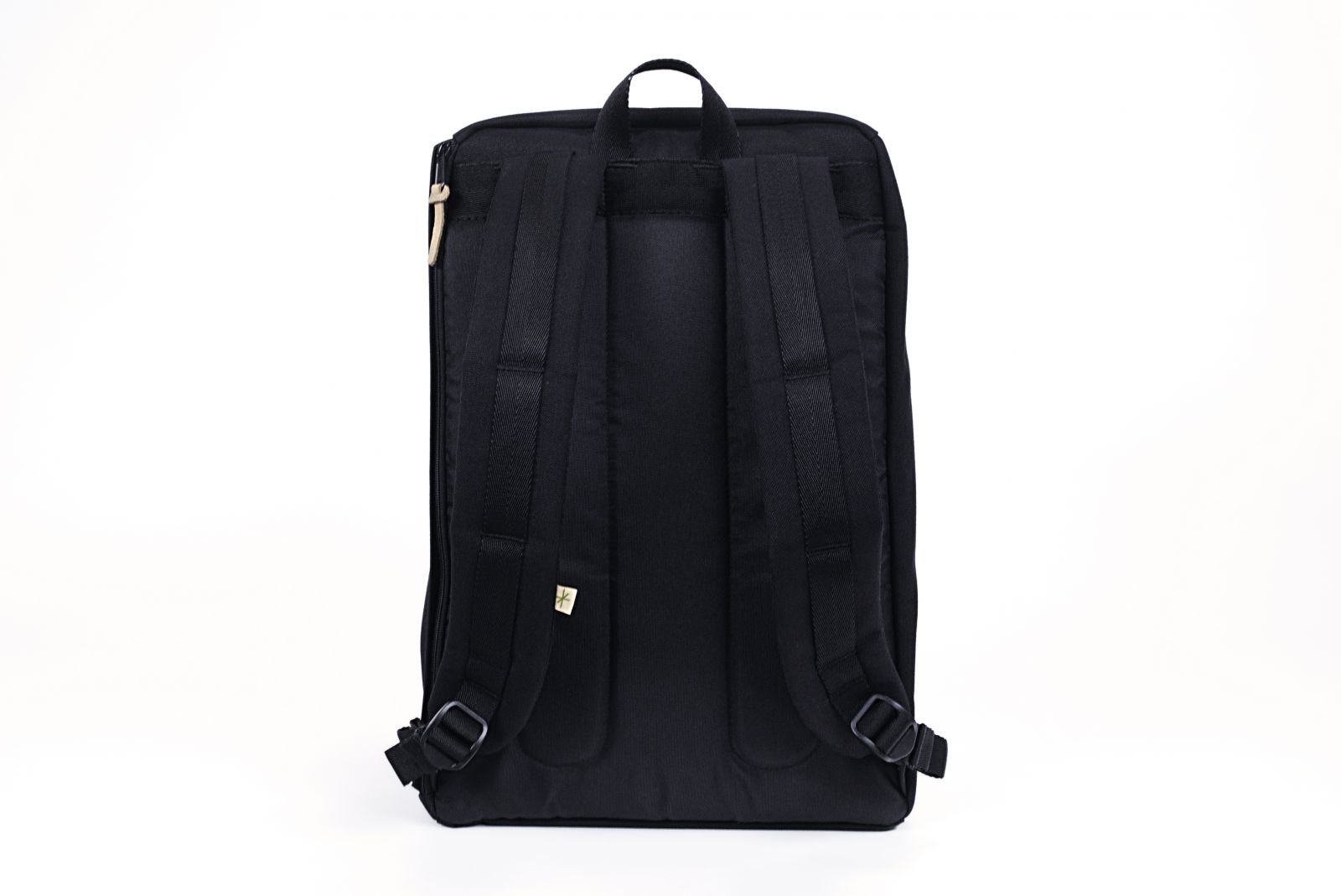 ---
Shrine Overnight Duffel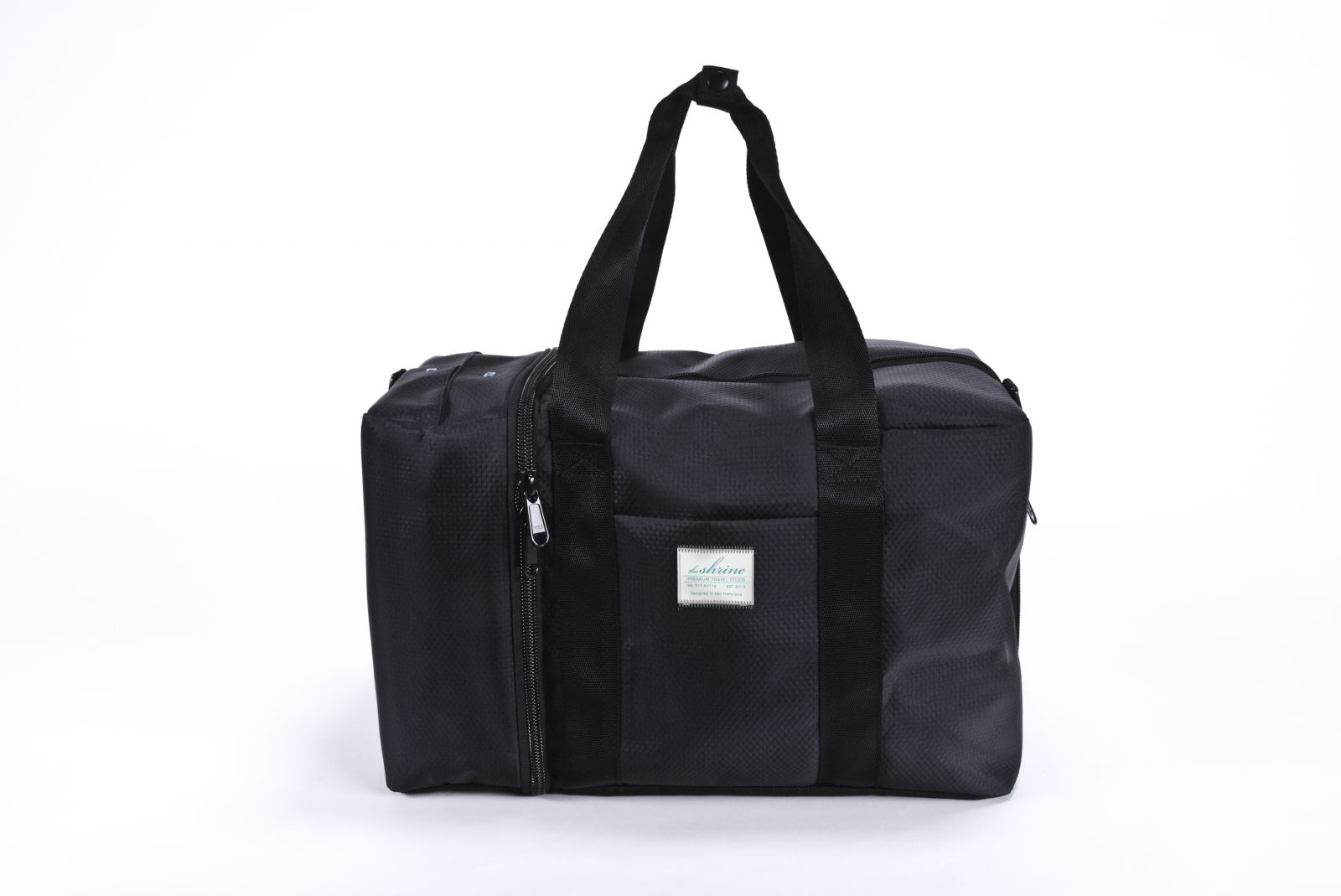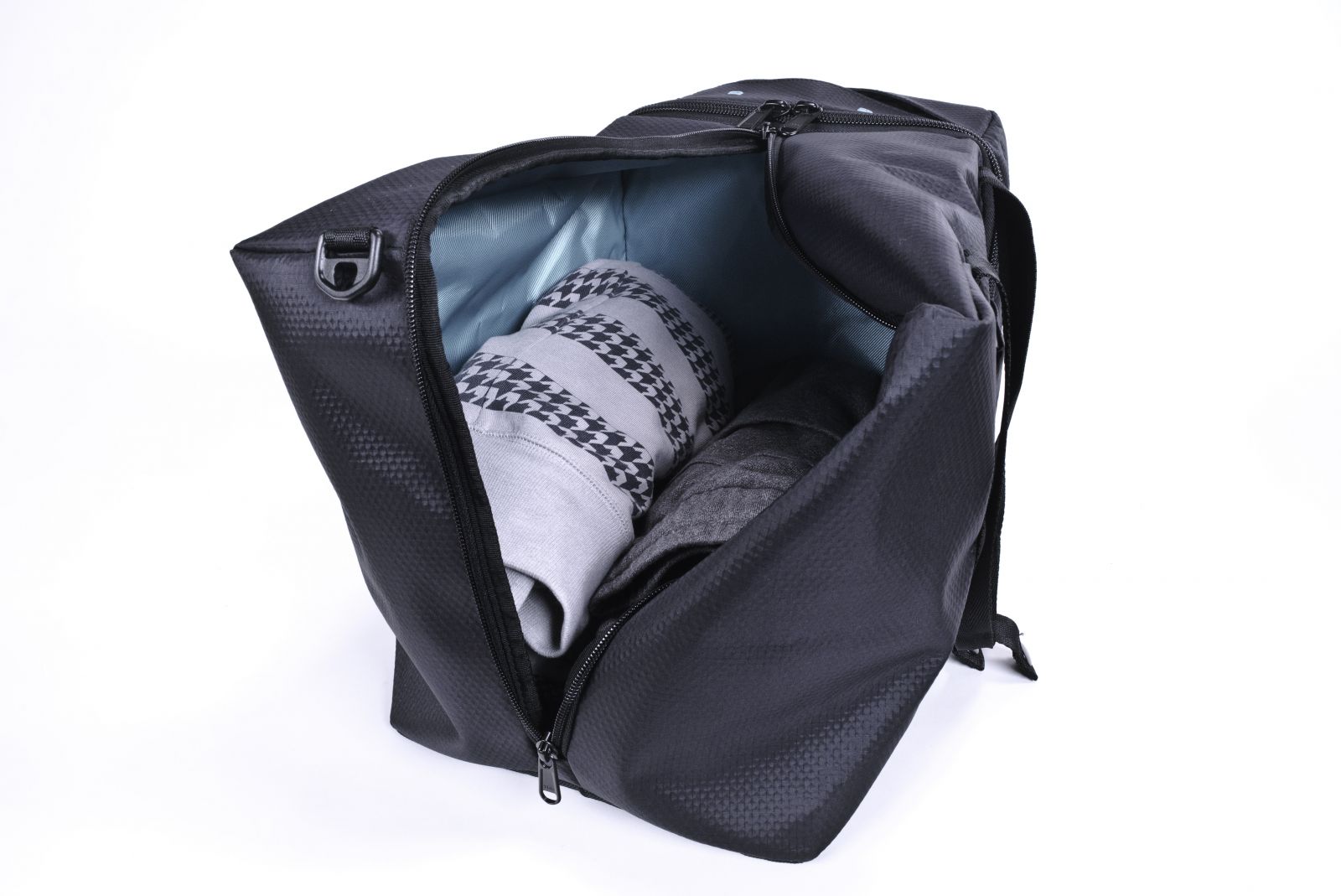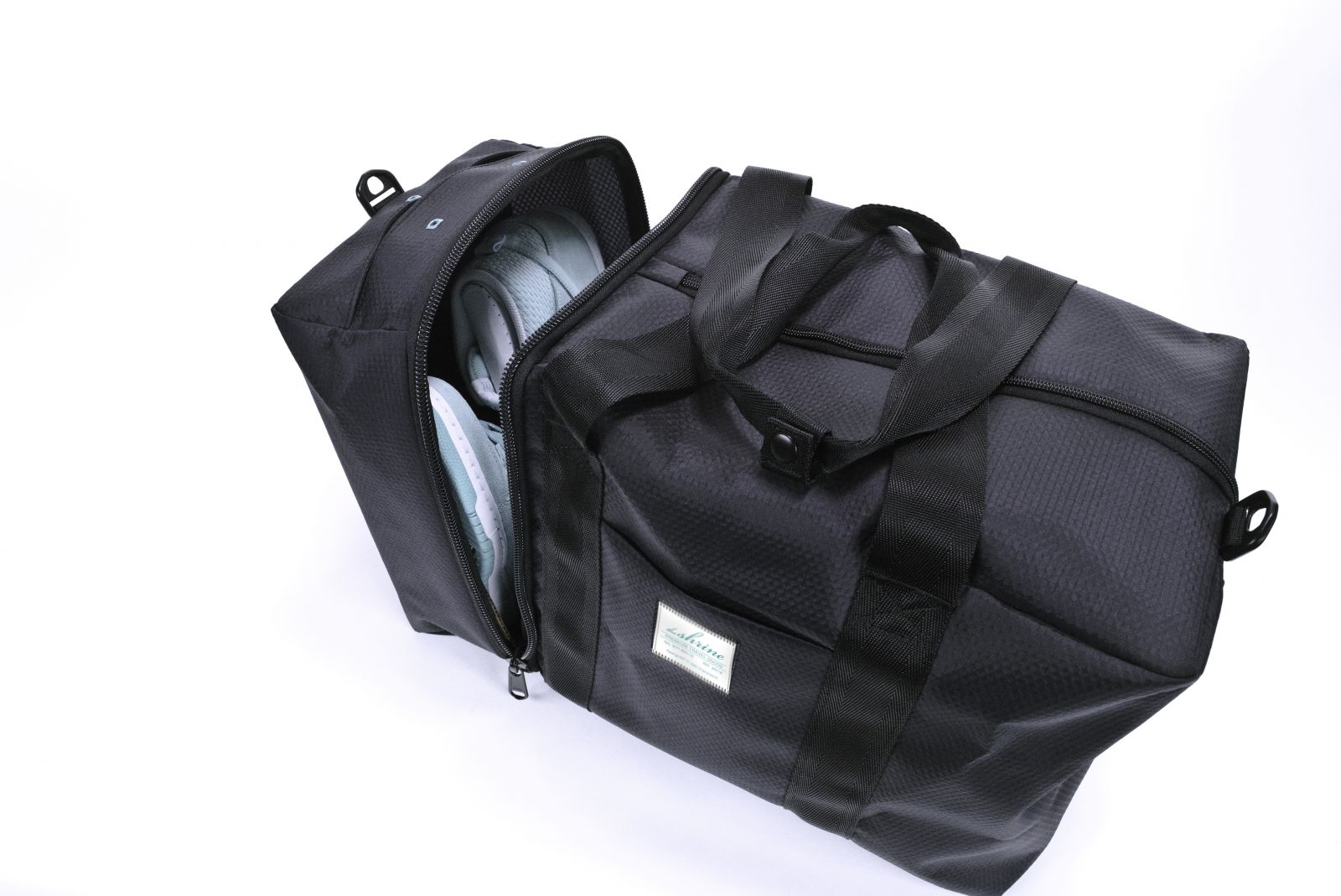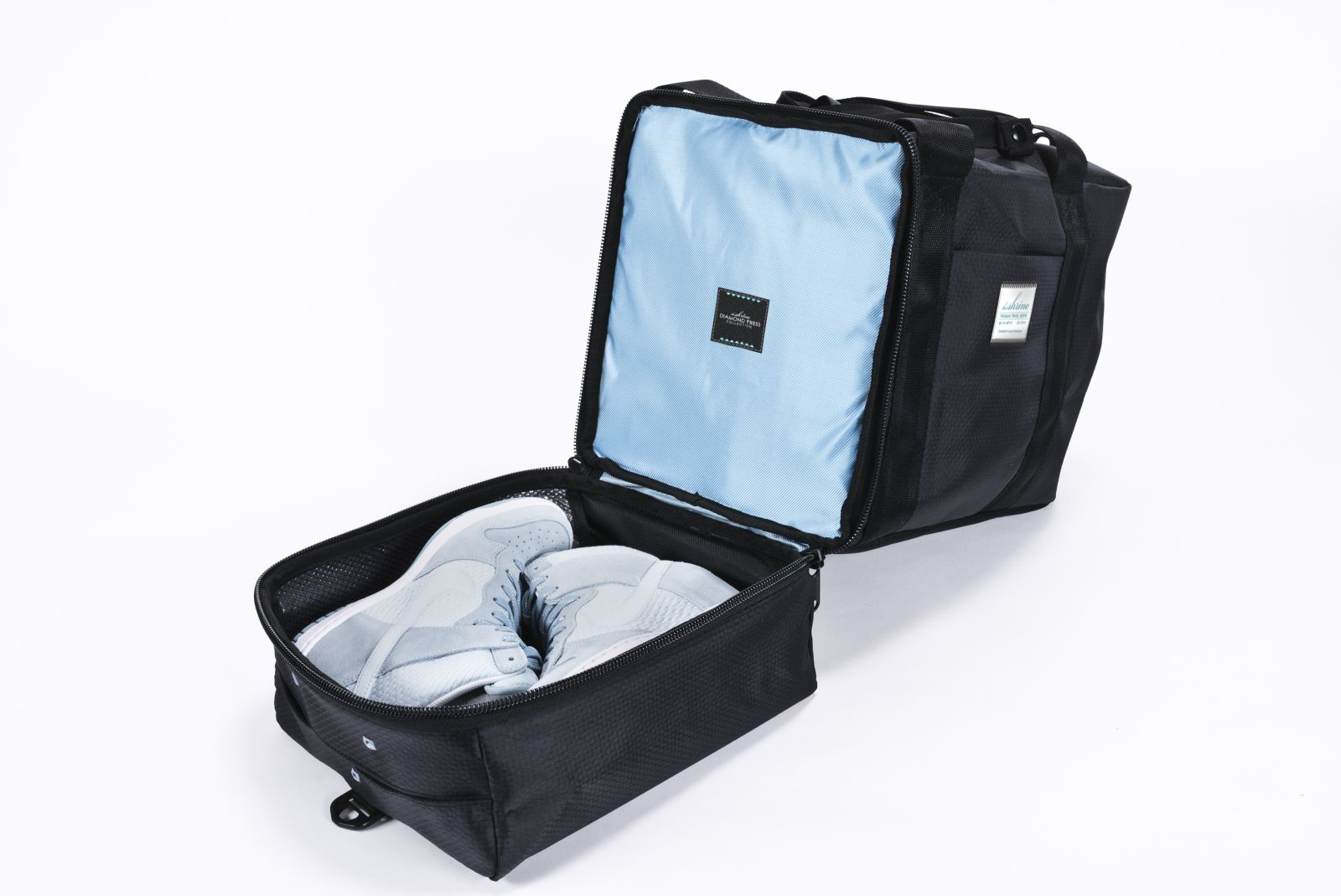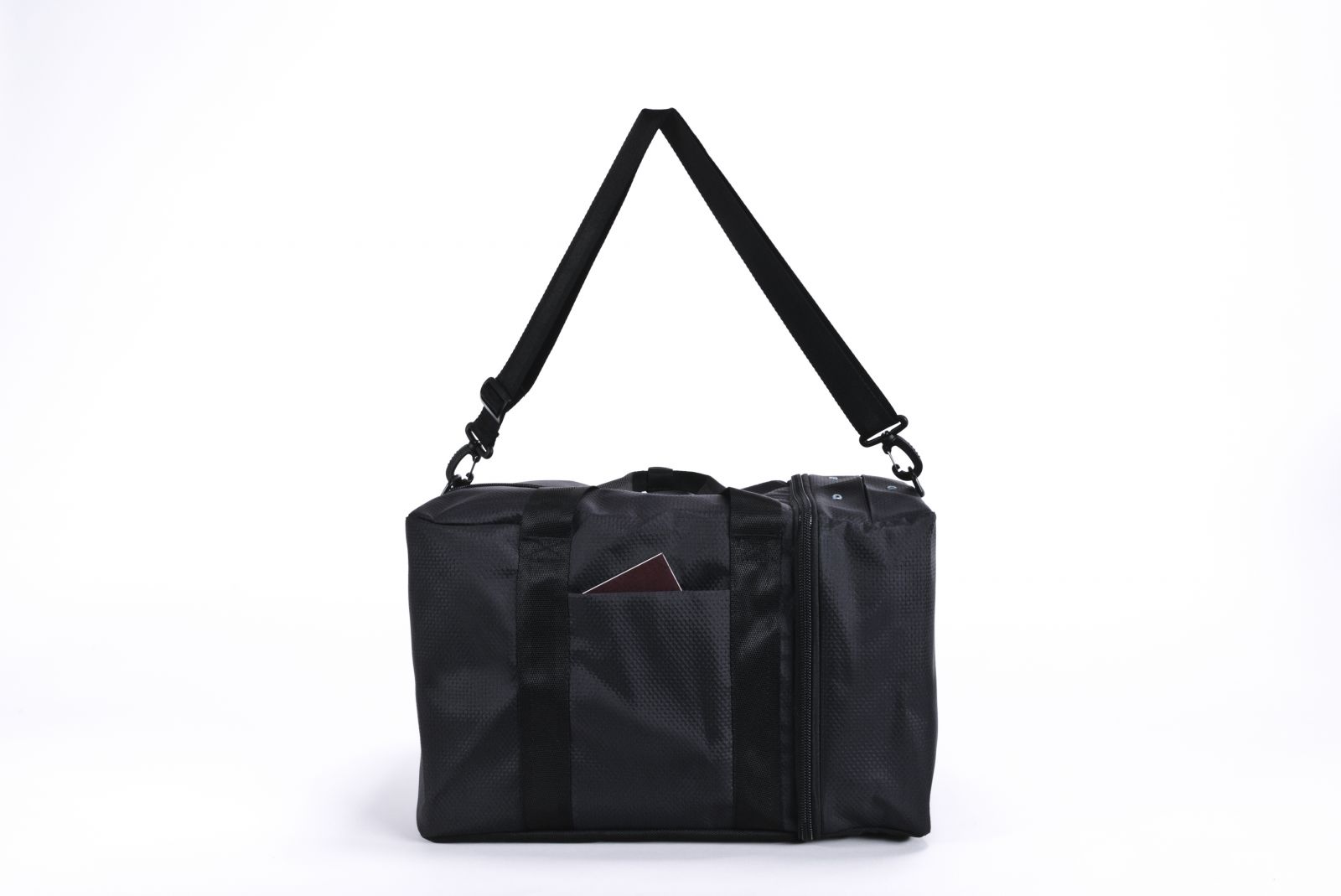 ---