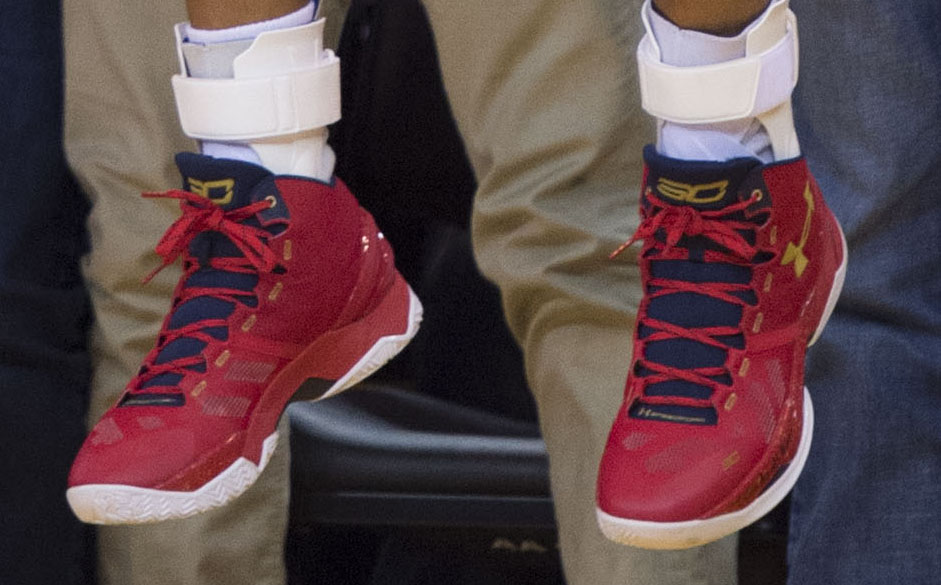 by Brandon Richard
Continuing to play out of his mind, Stephen Curry resumed his historic start to the season Wednesday night against the rival Los Angeles Clippers.
Curry knocked down 8 of his 17 shots, including 7 of 11 from downtown, en route to a 31-point performance. After cooling off in the third quarter, he closed the game hot to lift the Warriors to a 112-108 victory. Curry's 179 points through the first five games is the most since Michael Jordan's 182 in 1991.
Part of the NBA's week-long observance of Veteran's Day, Curry laced up his red, navy and gold "Floor General" Under Armour Curry Two sneakers. While a release date hasn't been announced, the colorway is expected to drop.