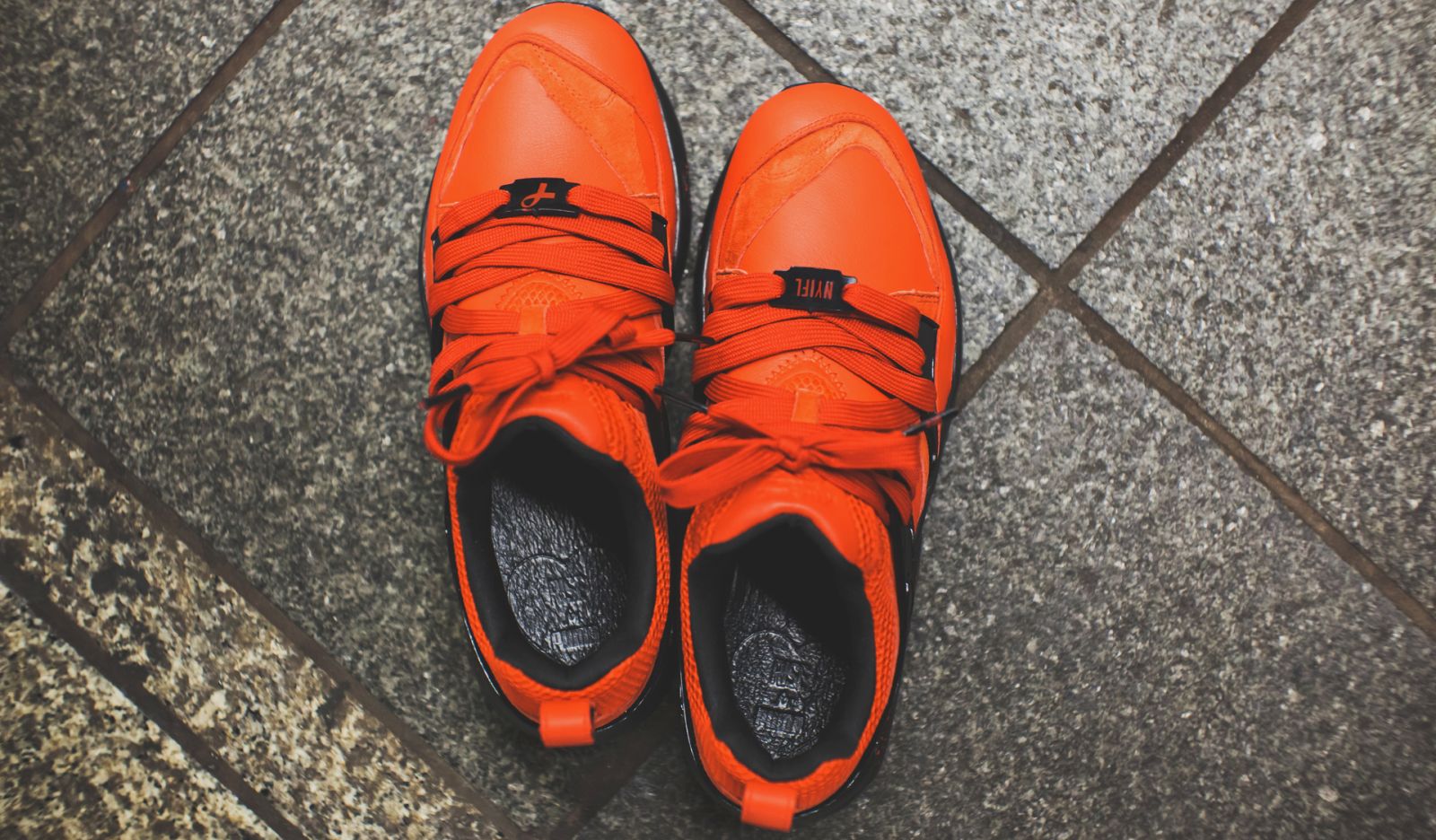 Images via RISE NY
by Pete Forester
When HIV exploded on the scene in the 1980s it was largely ignored for years. The medical and political communities both considered it a niche problem that affected only a small portion of American society that wasn't worth protecting. The history of the American AIDS epidemic is not only a shame to the people who ignored it, tacitly allowing an incredibly quick and deadly disease spread, but it also created room for the illness to set a foundation that grew to affect more than almost 2 million Americans.
For years America was comfortable ignoring the disease, first calling it "Gay Cancer," then blaming the spread on undereducated people of color and then pointing the finger at drug users. Although these communities have been acutely affected, no group has escaped the shadow of HIV/AIDS. What has caused this is not homosexuality, drug use, or the color of people's skin. Instead it's been a cavalier rejection of simple safety for the pleasure of lazy ignorance. Our strongest weapon against the disease has been and always will be knowledge.
Since the '80s more than 650,000 Americans have died of AIDS, and 1.1 million Americans are currently infected with the disease. Of that million, about 16 percent of them aren't even aware of their infected status. In the US, someone new is infected with HIV every 9.5 minutes.
The topic has been largely ignored by sneaker brands, until now. Chase Ceparano, the co-founder and creative director of New York sneaker shop RISE, lost his father to AIDS when he was just a kid. His dad got sick from sharing dirty needles, but it wasn't some foreign, isolated incident, and not something that can be written off as being outside of our experience. A quarter of new cases in recent years appear in kids aged 13 to 24. So, rather than being comfortable with these numbers that have remained steady for years, Ceparano is using RISE's latest sneaker collaboration to help change the tide.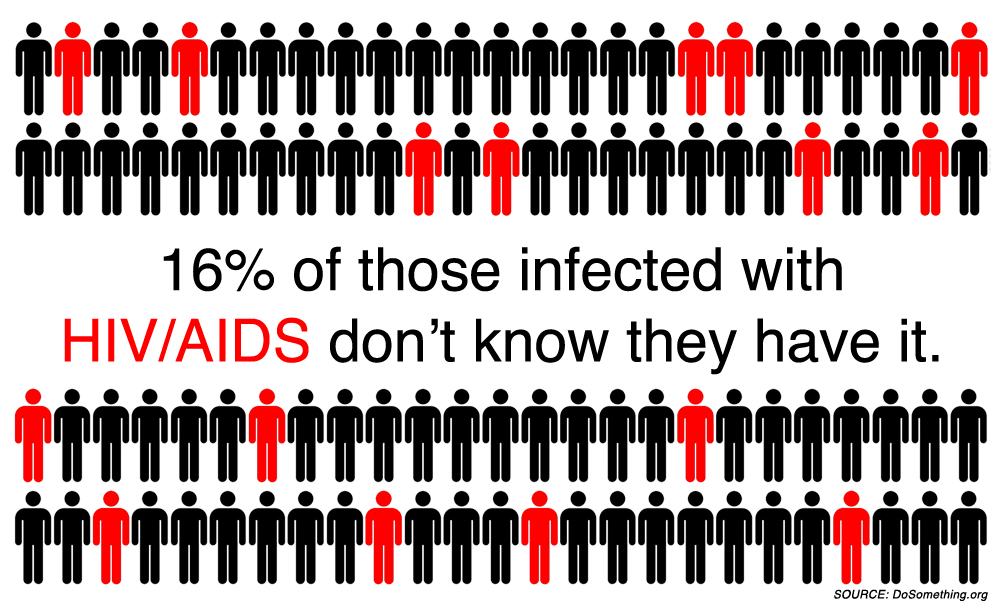 by Pete Forester
Even with the recent glut of sneaker collaborations the distinction is not that easy to secure, and once a brand gets one they're careful about how to deploy them, yielding them carefully in the climate of the industry. When Chase made it known that he wanted to do a project that raised awareness for HIV/AIDS, that goal fell on deaf ears, save for PUMA.
"PUMA isn't the only brand that I've spoken to about doing this kind of project," Chase said. "But they were the only ones who were willing to risk putting their names on a project that benefited AIDS research."
When a major brand ties themselves into a collaboration like this it can be risky for them. There are a lot of politics that come into issues like AIDS research and not every brand is willing to wade into the waters of charity unless the politics are crystal clear. In 2015, the politics of the fight against HIV/AIDS should be crystal clear, but for the other brands that Chase spoke to they weren't clear enough. For their part, RISE and PUMA are donating $15,000 to the American Foundation For AIDS Research, also known as amfAR.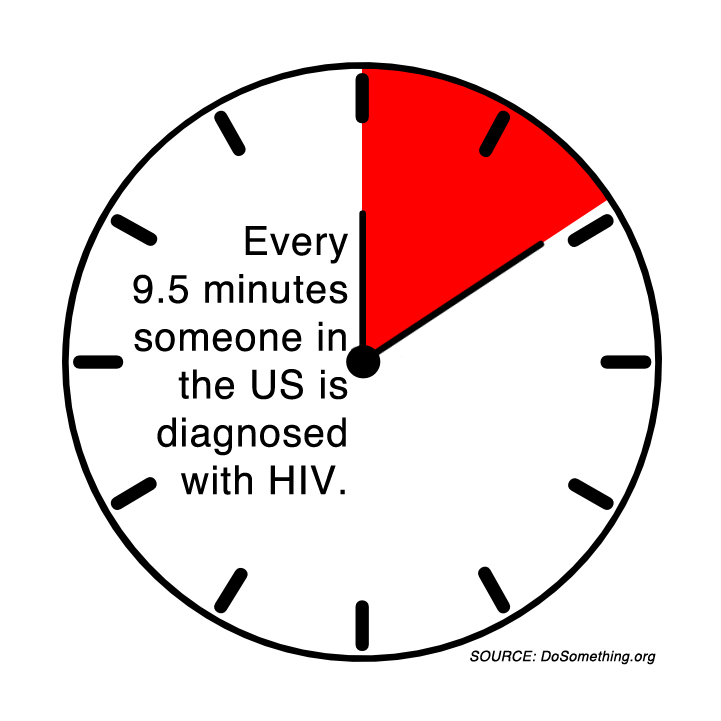 by Pete Forester
AmfAR is currently engaged in their Countdown to a Cure for AIDS, which aims to have a scientific cure for the disease by 2020. In October it was announced that a new AIDS vaccine was about to start human trials after a 99 percent success rate in monkeys. A cure could be around any corner, and for the millions of people living with this disease, and the untold millions who watch their loved ones fight the disease, each corner is a desperate turn.
An AIDS diagnosis is no longer a death sentence like it once was, but it is incurable and carries with it a stigma that will follow the infected for their entire life. RISE's footwear project attempts to speak to that stigma. "We're using the social force of sneaker collaborations as a tool to lift others up away from the fate that millions have already found, and change the path of those already there," Ceparano says about the collab, dubbed "New York Is For Lovers."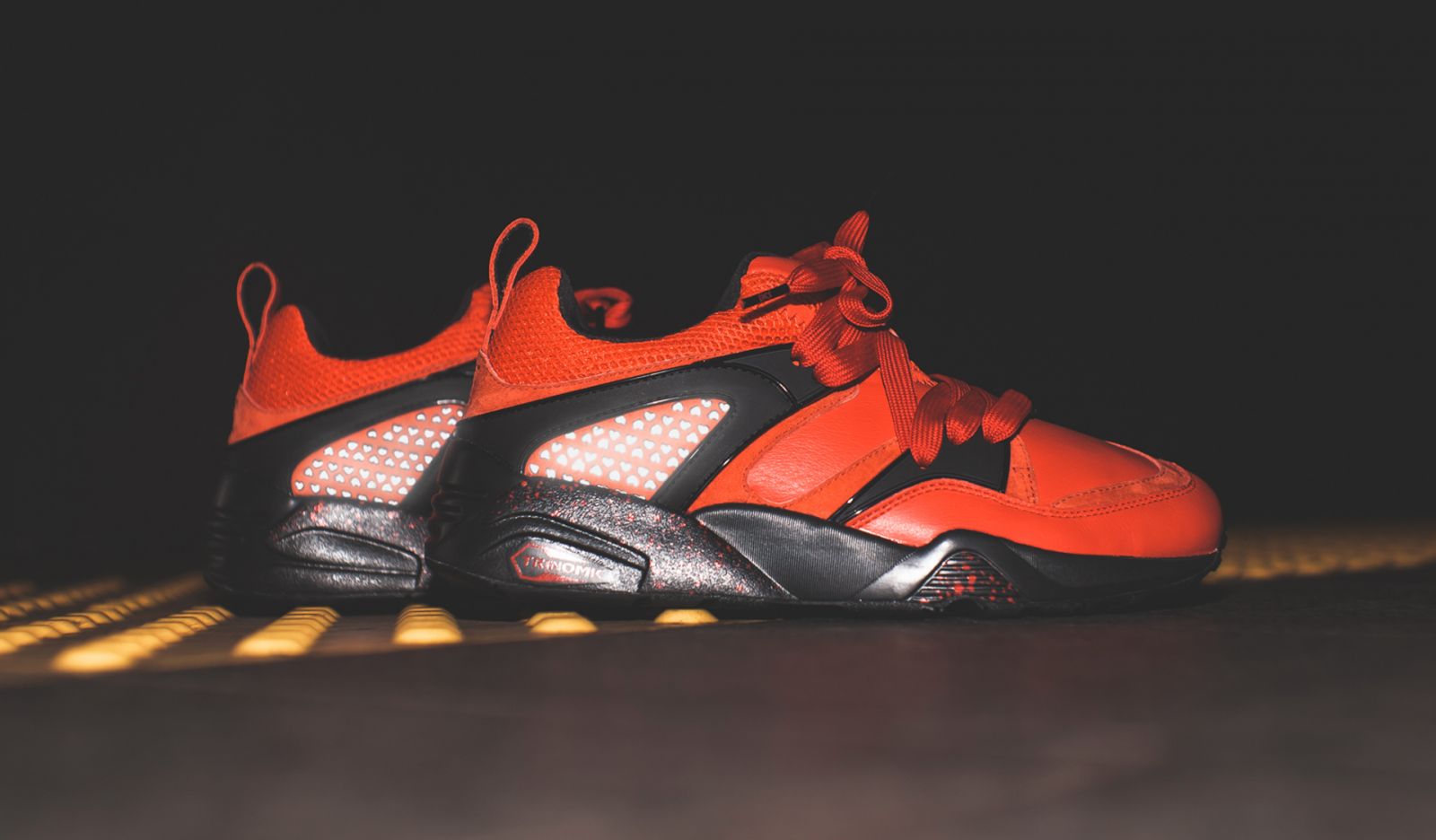 I hope we see more projects like this. As long as collaborators are willing to take issues personally, and the brands are willing to meet the collaborators there, I trust that they will continue to move in this direction. As consumers, we need to prove to them that these choices aren't just safe, they're something to be proud of. Sneaker companies are looking to their collaborators to inform colorways, and we're at a point where GR releases are almost indistinguishable from collaborative projects. It's time for the brands to let collaborators lead once again and engage consumers with something that's bigger than sneakers and cognizant of the communities that buy them.
The fight against HIV/AIDS is our fight whether we want it or not. It has touched every community, and it will continue to touch every community. Eazy-E, one of the founding members of NWA, lost his life to the disease and used his dying words to educate people about the disease. He wrote, "I've got thousands and thousands of young fans that have to learn about what's real when it comes to AIDS. Like the others before me, I would like to turn my own problem into something good that will reach out to all my homeboys and their kin. Because I want to save their asses before it's too late," Eazy-E wrote. "I have learned in the last week that this thing is real, and it doesn't discriminate. It affects everyone."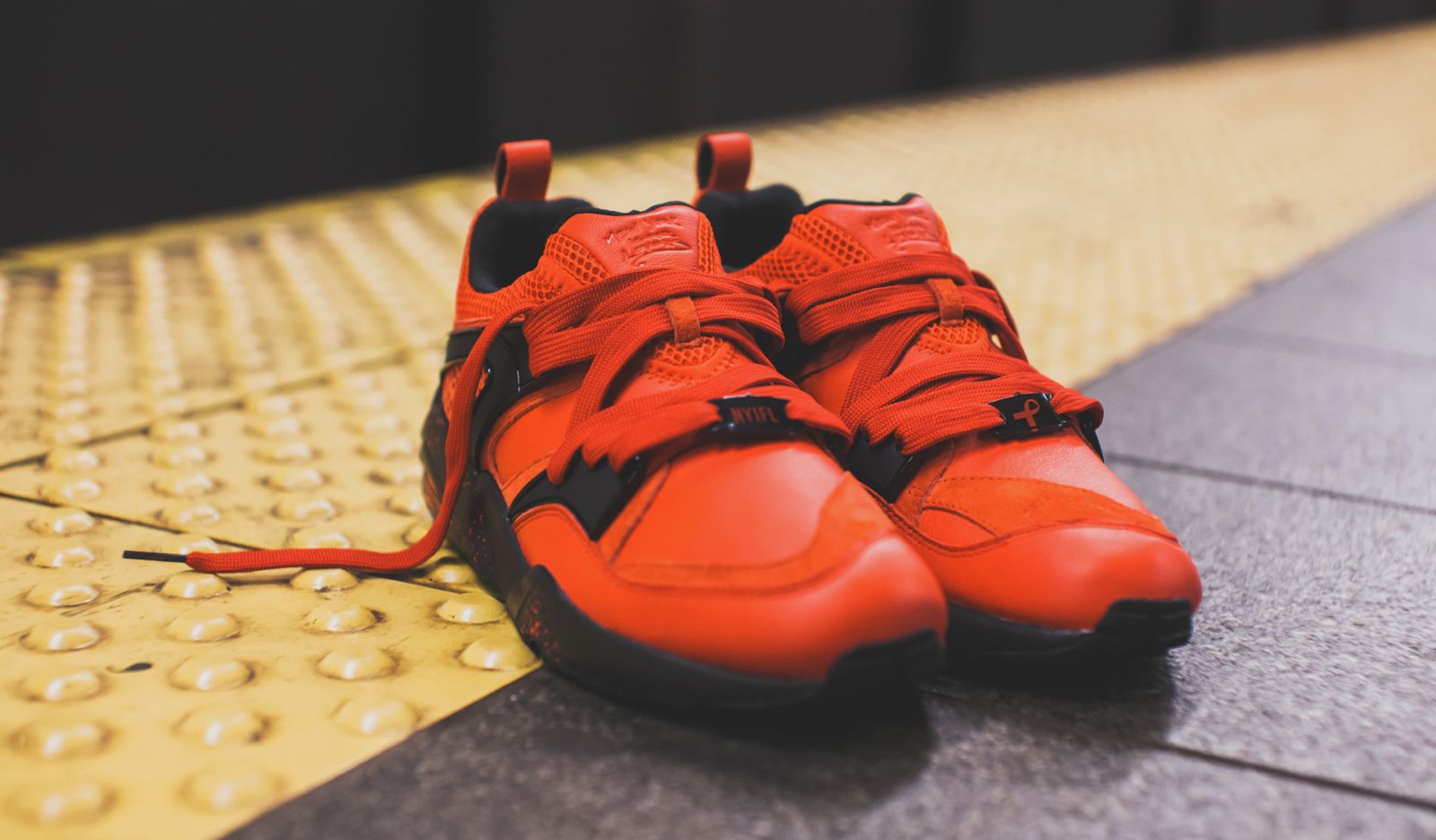 Every time a culture creates something it's an opportunity to say something, to do something. RISE's project is aiming to at least bring attention to a cause that has been deemed less important as of late. As consumers we can decide where our money goes, what we wear, and what it represents. RISE is giving us the opportunity to let one pair in our closets mean something more than chasing a trend or putting a feather in another celebrity's hat. These shoes are offering us a partnership in changing the world, even if it's just a little bit.
~
The RISE x Puma Blaze of Glory "New York Is For Lovers" is set to release on World AIDS Day, Tuesday, December 1, at RISE's Pop-Up location on 345 Broome Street in NYC. Pairs will be available as of 8PM EST on a first come first served basis. Remaining inventory will be available via RISE45.com as of 12:01AM EST on Wednesday, December 2nd. Retail is set at $145 USD.
Disclosure: Pete Forester assisted in writing a short film announcing the RISE x Puma Blaze of Glory "New York Is For Lovers" collaboration. The work was done on a volunteer basis.