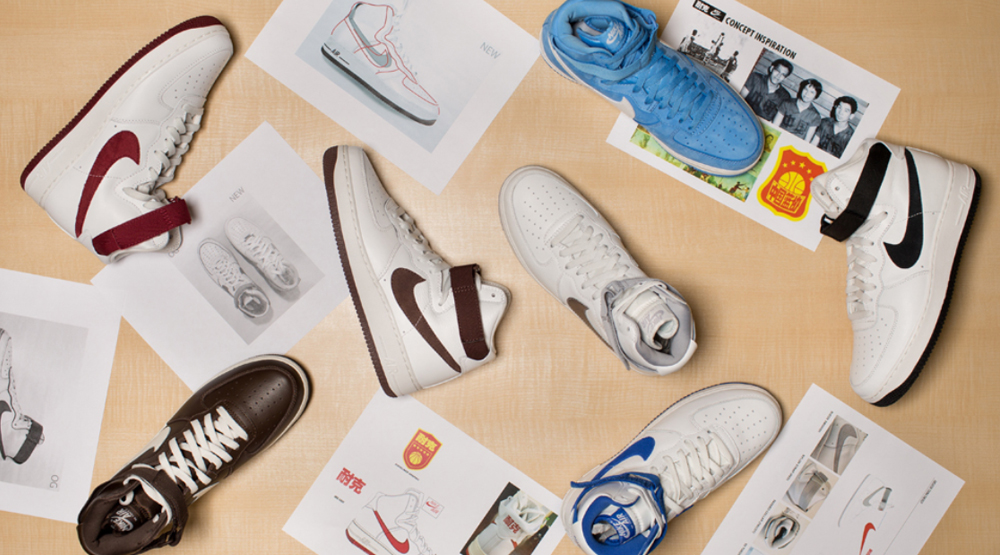 by Brendan Dunne
Nike Sportswear spared no details when it came to recreating the Nike Air Force 1 in "remastered" form.
A new feature in the Nike SNKRS app details the process that the NSW design team went through to get things just right. Global Footwear Product Director Dustin Tolliver tells the story, discussing the pursuit of a more OG-style glove leather and original lasts to nail the shape, as well as their efforts to get the Swoosh just right.
The architecture of that piece of branding on the side was tough to recreate, according to Tolliver.
"Being that my category works on shoes like the Nike Blazer and the Air Force 1, we've had a chance to really dig deep into our company's history, and there wasn't really much consistency with the Swoosh back then," he says. They eventually settled on basing 2015's Swooshes for the Air Force 1 off those found on 1983 pairs.
Their efforts are spun into the re-introduction of the legendary "Color of the Month" pack that gave new life to the Air Force 1 in a time before retro sneakers were par for the course.
The feature on the redesign of the shoe is a rare look behind the scenes at Nike Sportswear, and a promising glimpse at the capabilities of the Nike SNKRS app beyond just selling shoes. Find the full story on the app now.