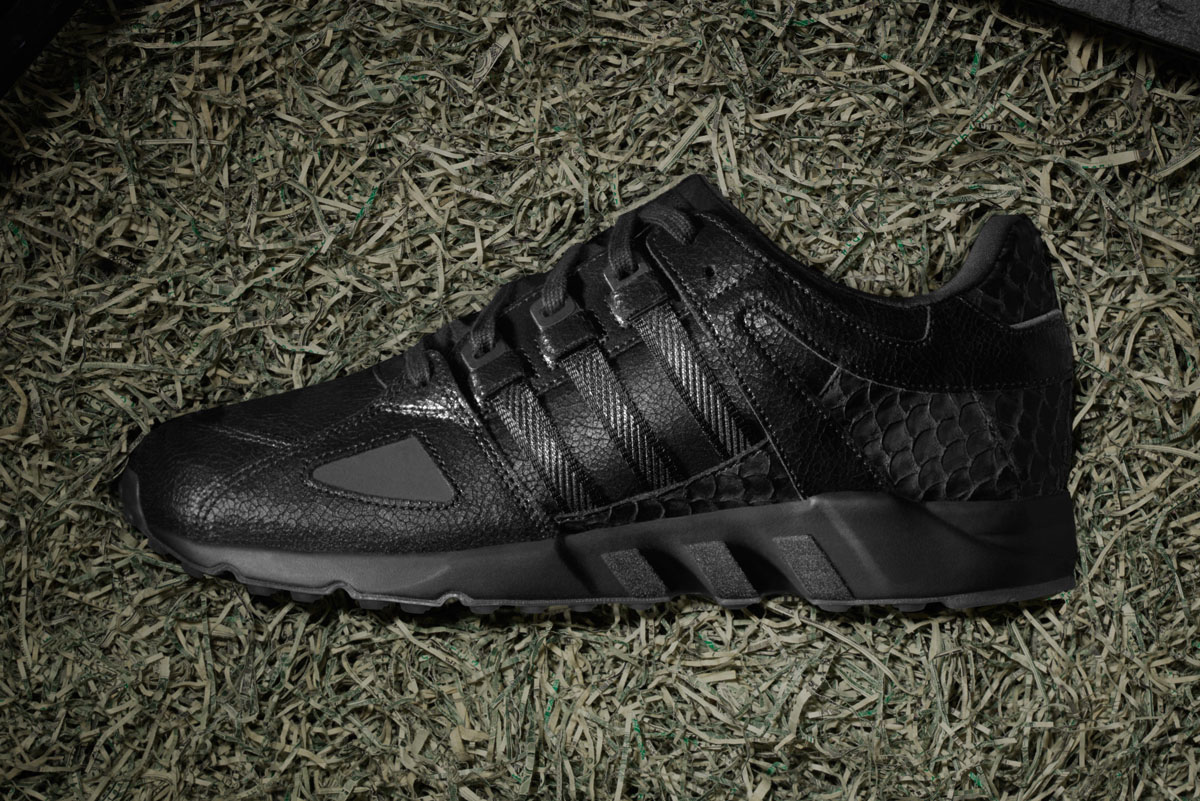 by Brandon Richard
Pusha T is ready to release his new album, Darkest Before Dawn, on Dec. 18. But before new music, the Virginia rappers celebrated the launch of his latest adidas sneaker today.
The "Black Market" EQT Running Guidance '93 released early this morning and instantly sold out across the country. However, if you missed out, Pusha is giving you another chance.
Moments ago, he announced a giveaway through his newly launched Snapchat account, kingpin.push. The rules are simple — screenshot the photo below and re-post it on Twitter and Instagram tagged with #KingPushEQT and Pusha's social names (@PUSHA_T for Twitter, @KingPush for Instagram).
Additionally, Pusha wants you to add your address in the caption, so it looks like he's hand delivering pairs. As of now, he's in New York for promotion, so it's your time to flourish, NYC. Everyone else, follow his new snap and see if the giveaway continues as he makes rounds.