This season's #SoleWatch isn't even a month old, but P.J. Tucker may have already locked up a repeat bid as the NBA's sneaker champion.
Just days after stunning sneakerheads by playing in the "Platinum" Nike Air Yeezy 2, Tucker went further into his vault for the original Yeezy in "Zen Grey." Though nobody would mistake the Yeezy for a performance model, Tucker put together an 11-point, 7-rebound performance in the Suns' 120-101 victory over the Los Angeles Lakers.
Prior to the game, Tucker addressed sneakerheads shaming him for his game shoe selection in an Instagram post. "This is about having fun for me," said Tucker. "Nothing more, nothing less."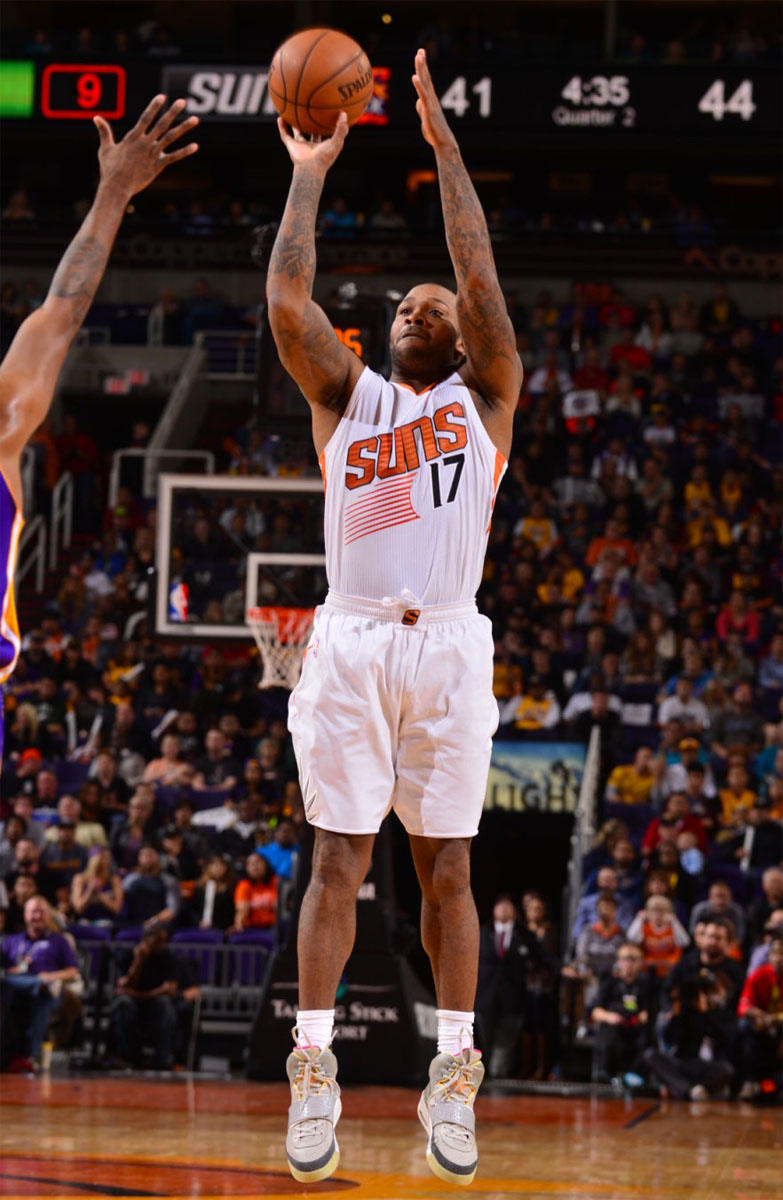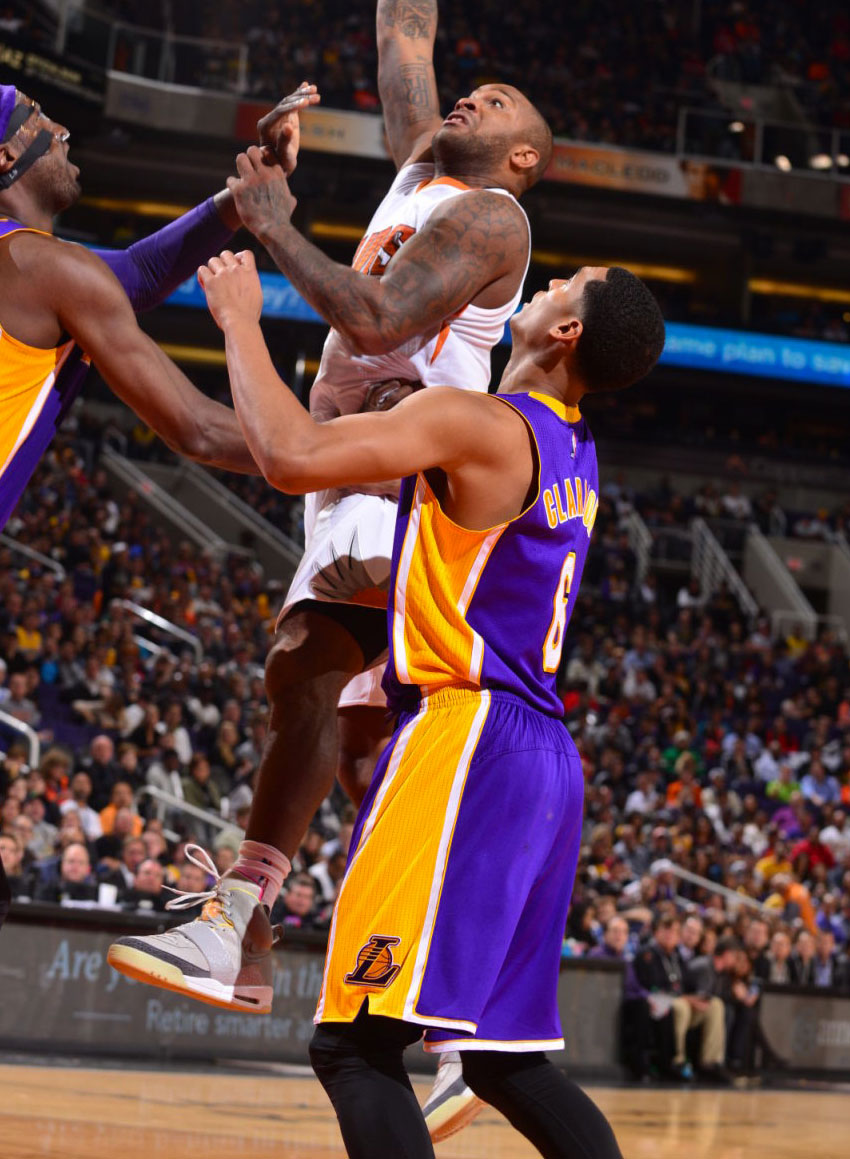 via NBAE 2015