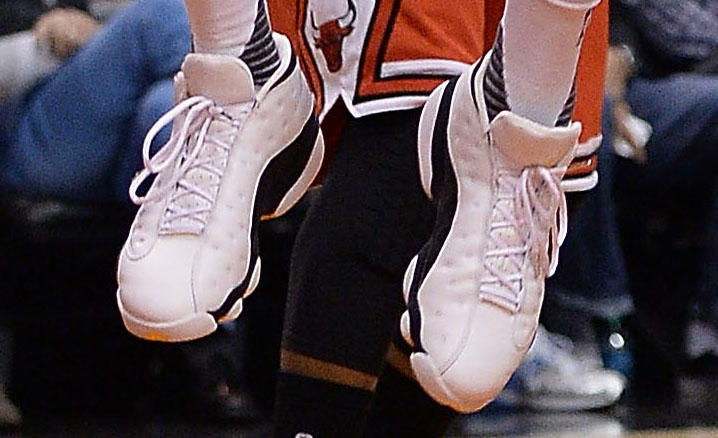 by Brandon Richard
It wasn't another Yeezy night for Phoenix Suns forward P.J. Tucker, but he still had something special lined up for Wednesday night's game against the Chicago Bulls.
Known for keeping Js on deck for matchups with Michael Jordan's old squad,Tucker rocked the white-based "Varsity Maize" Air Jordan 13 Low from 2005. Last season, broke out the black pair against the New York Knicks.
Tucker had a season-high 20 points in the vintage retros, but the Suns dropped a close one 103-97.