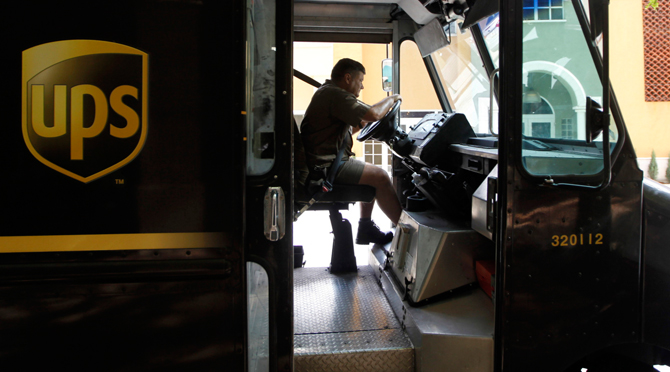 by Brendan Dunne
If you've bought a pair of sneakers online, then you know the anxious feeling associated with a pair hitting your doorstep for delivery while you're not around. Stoking those fears is this story out of Dearborn Heights, Mich.
Press & Guide reports that in the past two months, three residents of the town have had sneaker deliveries stolen off their front porches. Two happened on the same day, Sep. 18, when a package with Jordans and Nike t-shirts worth $228 was stolen off a porch and a pair of white Nike LeBrons was stolen off another porch.
Both deliveries were made by UPS. The victim whose LeBrons were stolen even says that he was home when UPS allegedly dropped off the shoes and that he never heard a knock on his door for the delivery.
Sneaker thievery hit the town again on Oct. 26, when two packages containing "tennis shoes" worth a total of $300 were stolen off a porch after being delivered by UPS.
Police are investigating the incidents, and are hopefully well on their way to catching the sickos behind this.