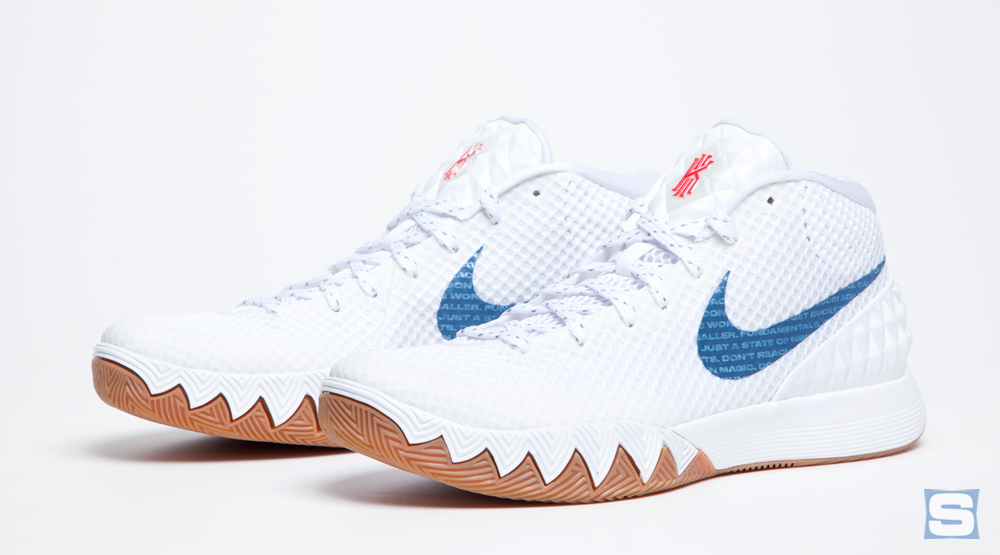 by Brendan Dunne
Kyrie Irving made waves today with his latest "Uncle Drew" Pepsi commercial, in which he went head to head with an aging Ray Allen in a game of HORSE.
As entertaining as the antics of Irving and Allen were, perhaps more entertaining were the exclusive sneakers worn by Irving in his Uncle Drew role. The sneaker was the Nike Kyrie 1 "Uncle Drew," a promo-only colorway that Nike and Pepsi made just 150 pairs of.
The sneaker features details oriented toward Irving's Pepsi sponsorship and his alter ego. They even come in a special locker stuffed with Uncle Drew memorabilia.
Even though these are just a promo pair, you also have a chance at owning them by entering a sweepstake on Pepsi Pass. The sponsor will be giving away five kits a week for the next three weeks. See detailed photos of the entire package below.