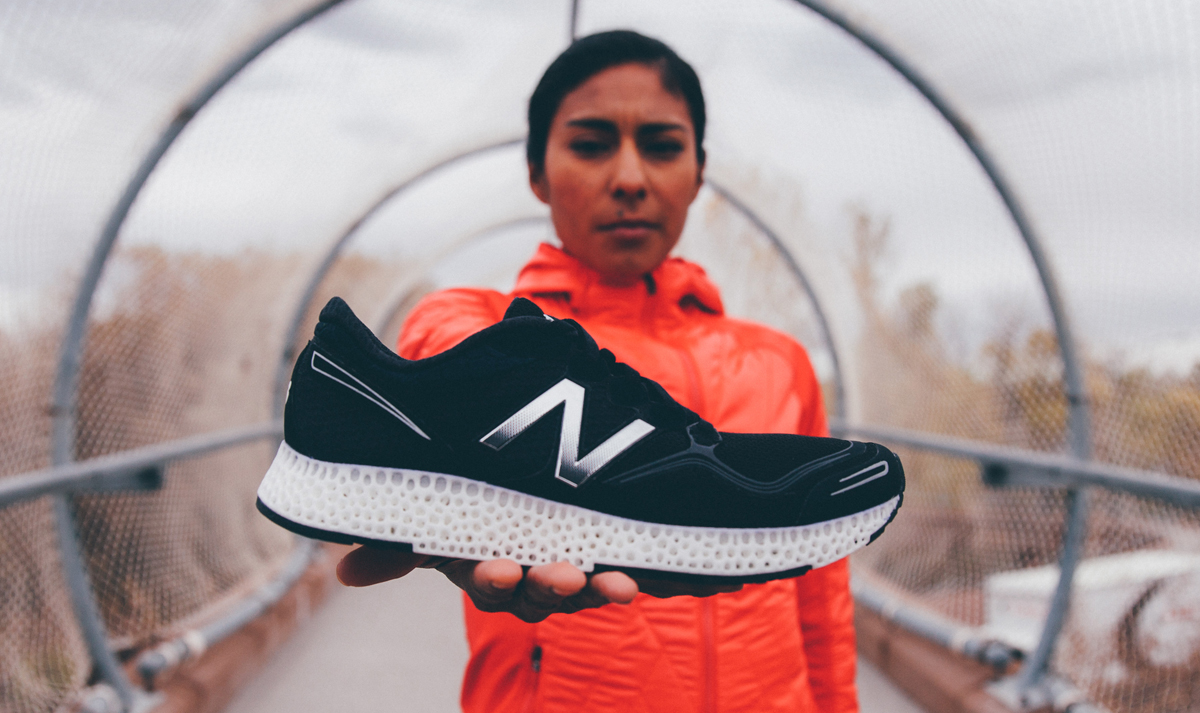 by Brendan Dunne
New Balance is the latest company to throw its hat in the ring with a 3D printed sneaker. Its first effort that will make it to retail, shown here, is a running shoe releasing in April, 2016.
The brand says that it's made significant advancements in printing performance parts for running shoes by partnering with manufacturer 3D Systems and using their DuraForm® Flex TPU material. New Balance argues that this innovation gives it a leg-up on the competition's "rigid and heavy" 3D printed shoes that are "not appropriate for running."
New Balance leadership has long been behind utilizing 3D printing for footwear.
"In 2013 we said this was the future of footwear manufacturing and today we are proud to bring the future to consumers with a fully 3D printed midsole," said New Balance President and CEO Robert DeMartini via a press release.
The 3D printed New Balance runner will release first in Boston next April, with a wider release to follow.