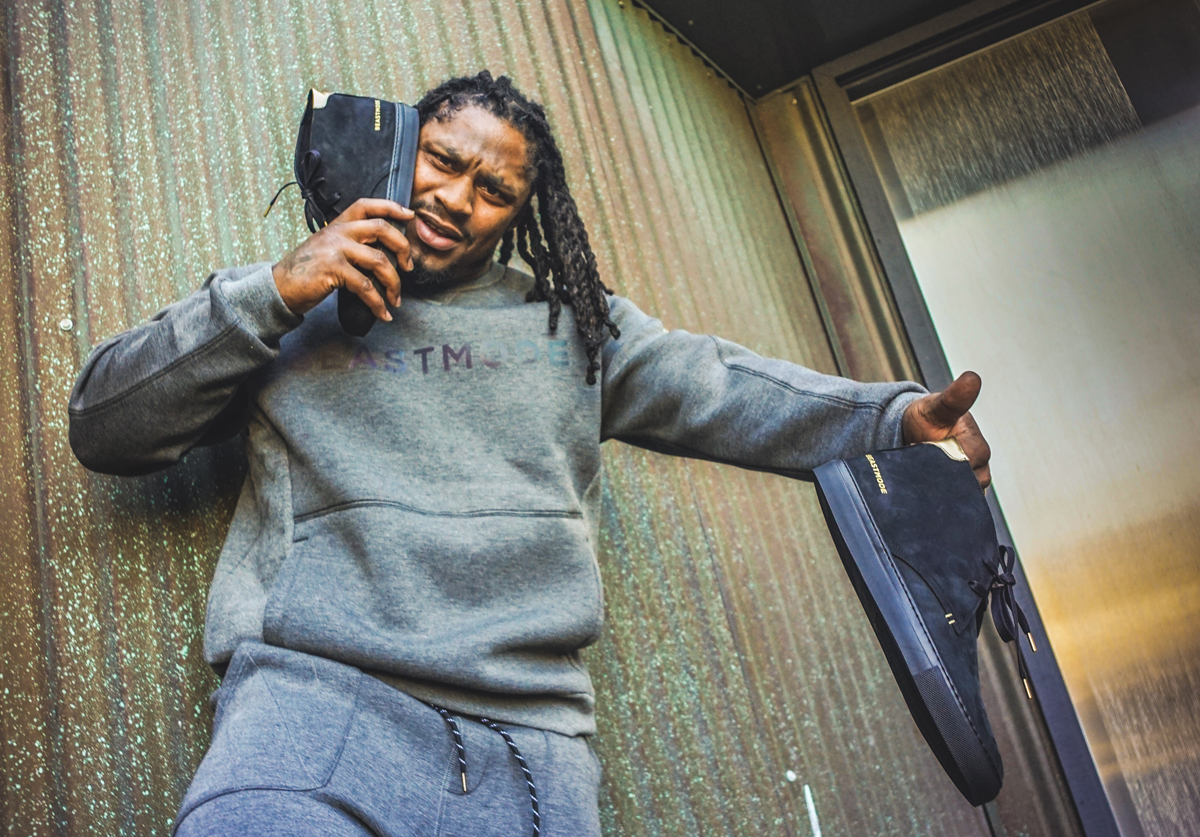 by Brendan Dunne
Marshawn Lynch is partnering with Greats Brand once again, and this time is getting the sneaker authentication company that he's invested in involved.
The upcoming Beastmode 2.0 "Royale Chukka," which launches on Black Friday, comes with a tag that uses technology from Chronicled App. The microchip-equipped tag can be scanned to display the unique number attached to the shoe and to unlock Marshawn Lynch content.
On Chronicled, users can add sneakers to their digital collections by verifying their authenticity and creating profiles for them. Lynch is listed as a co-chairman on Chronicled's website.
Watch for the Beastmode 2.0 "Royale Chukka" to release on Friday, Nov. 27.