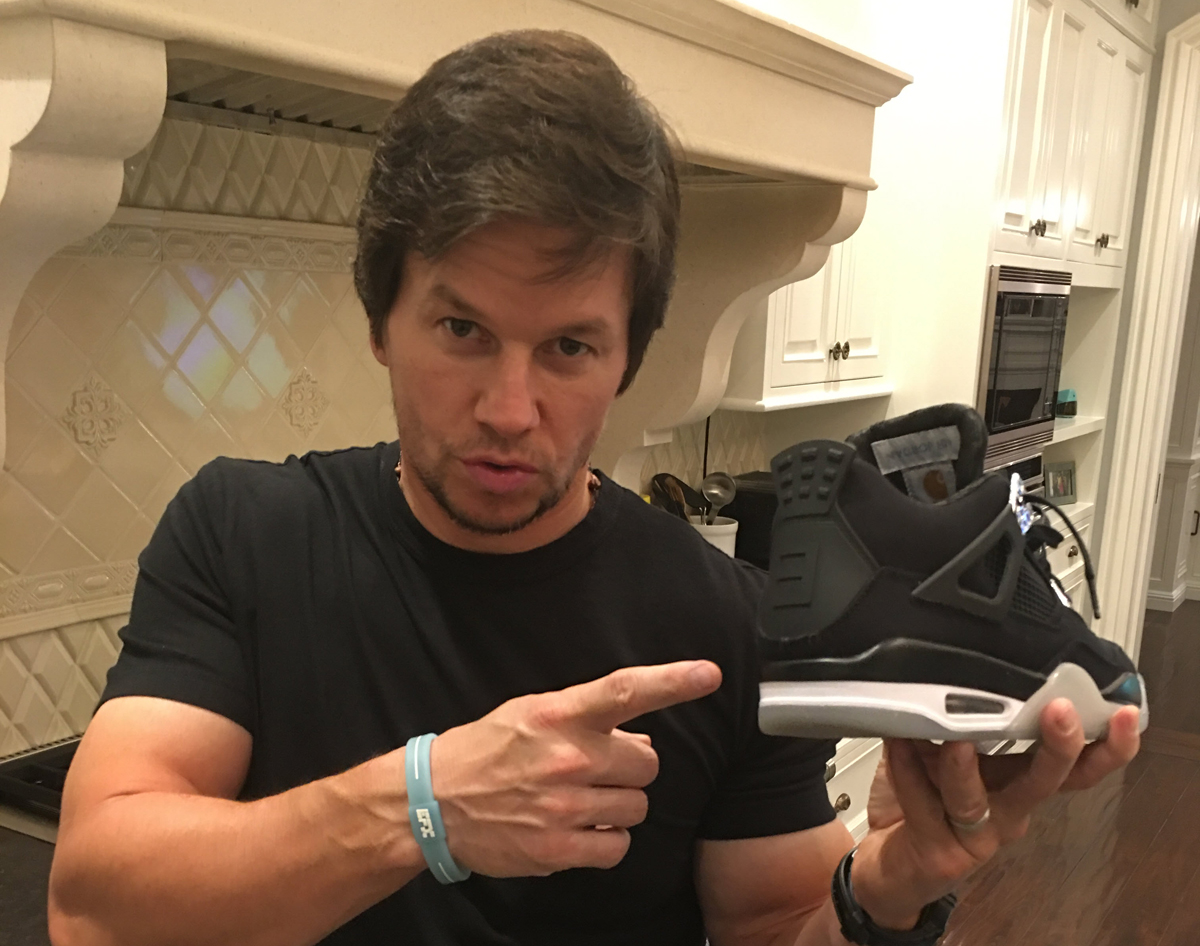 by Brendan Dunne
Anyone who's paid attention to Mark Wahlberg's footwear over the past decade or so no doubt noticed that he's got a thing for sneakers. But, few probably would have guessed that he's sitting on a collection worth around $100,000.
Sneaker data website Campless got the chance to check out Wahlberg's collection and calculated its value based on their data on average eBay prices. They even created a profile for him here, although the shoes listed are only the retail pairs that he has – it turns out the site doesn't track some of the rarer, sample and promo-only stuff that he has access to.
Campless found that Wahlberg had $29,085 in sneakers that they do track, $4,200 in pairs that they don't track that were valued at their retail price and another $64,850 in rare sample and promo pairs (like the Eminem x Carhartt x Air Jordan 4 Mark's showing off above). In addition, Wahlberg's got other pairs in his collection scattered around the globe, which Campless estimates put the total value of his horde at over $100,000.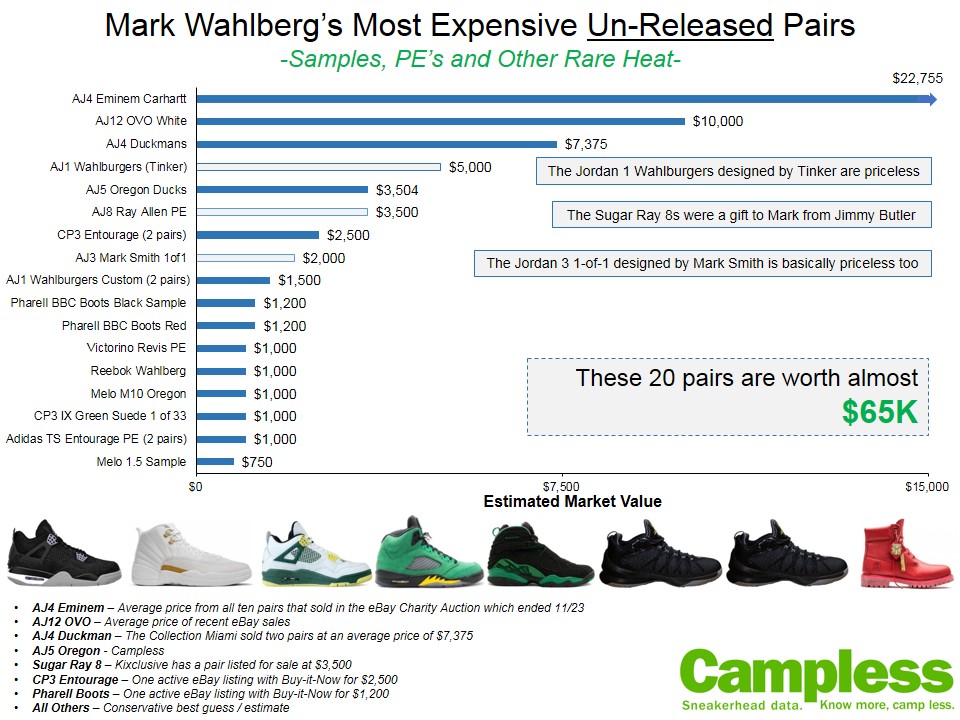 If sneakerheads really want their feelings hurt, they should consider that Wahlberg probably didn't pay for the majority of the shoes that make up that $100,000 collection.