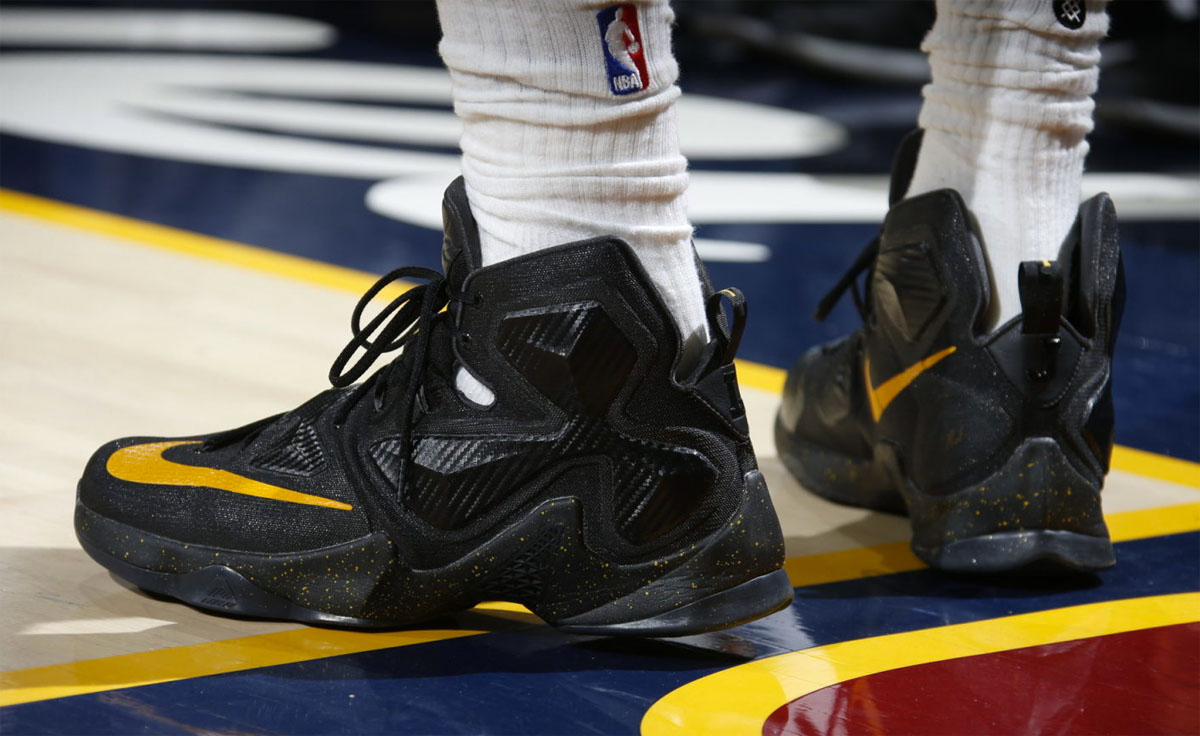 by Brandon Richard
LeBron James is on the other side of 30, but still has some spring left in his legs, as the Utah Jazz found out in last night's game in Cleveland.
Setting the tone for the night, James put standout interior defender Rudy Gobert on a poster in the first quarter when he put home a baseline dunk. His dominance continued throughout the night, as he racked up 31 points, 7 rebounds and 8 assists to help the Cavaliers edge the Jazz 118-114.
James took flight in a Batman-esque make-up of the Nike LeBron 13, primarily decked out in black with contrasting yellow accents. This version also sports the carbon fiber wing detail.