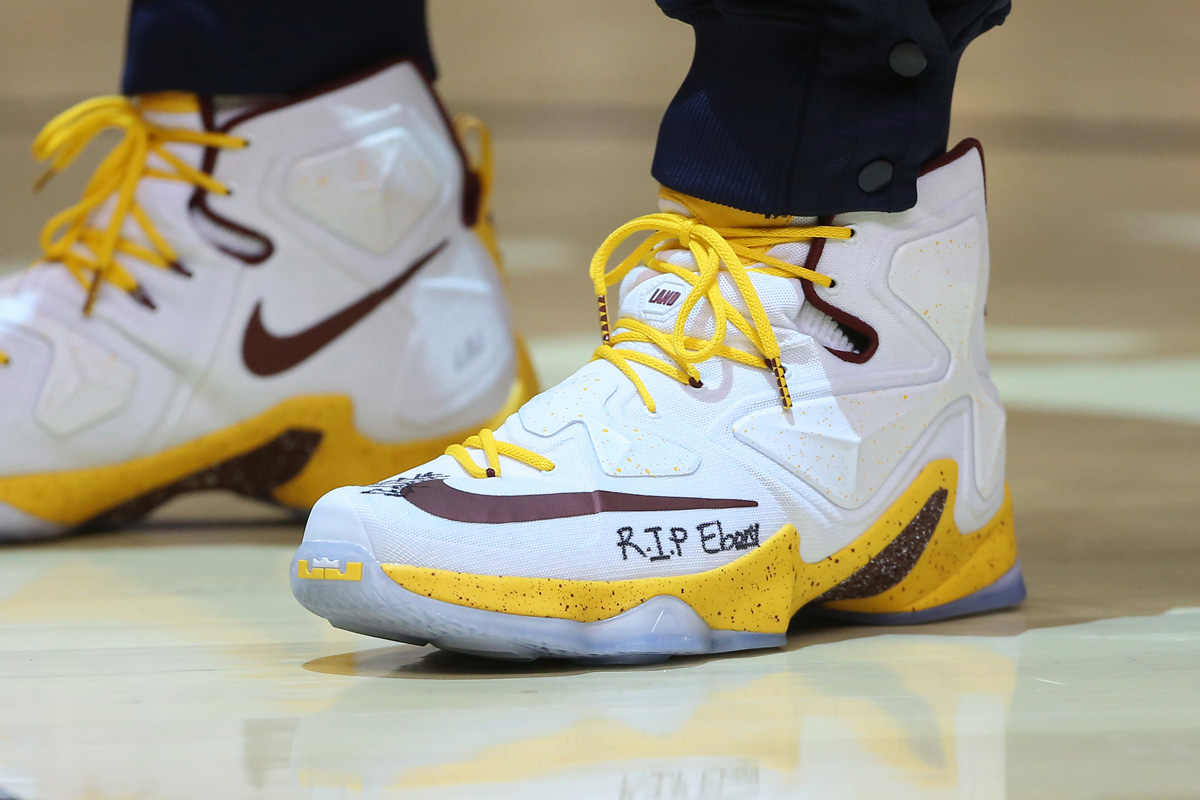 by Brandon Richard
Ebony Nettles-Bey was a highly touted high school basketball player from Wisconsin. She was in the process of transferring to state powerhouse Verona and made a verbal commitment to play college ball at UW-Milwaukee when she was suddenly diagnosed with Rhabdomyosarcoma, a rare, aggressively malignant type of soft-tissue cancer, in September 2013.
Ebony battled bravely for more than two years, even returning to the Verona lineup between chemotherapy treatments. On Wednesday, she sadly passed away from complications of cancer.
Early last year, Ebony had the opportunity to meet her basketball hero, LeBron James, during a game between the Miami Heat and Milwaukee Bucks. Not only did she attend the game, but she was invited by James to take the court for warmups with the Heat. James played the game with "EBONY=STRONG" written on his sneakers and got a win for his new friend.
James never forgot Ebony, and when he received word of her passing on Wednesday, he shared a heartfelt message about her on Instagram. "Shed a few tears when they came and told me today, but I know you're in a better place now," said James. "Will never forget the smiles and laughs we shared together!"
And with a game on the schedule, James once again wrote a message to Ebony on his sneakers — R.I.P. Ebony. He's a tremendous basketball player, but continues to prove that he's an even better human being.